Feature F1 Unlocked
BEHIND THE SCENES: 48 hours in the life of AlphaTauri super-sub Liam Lawson at Zandvoort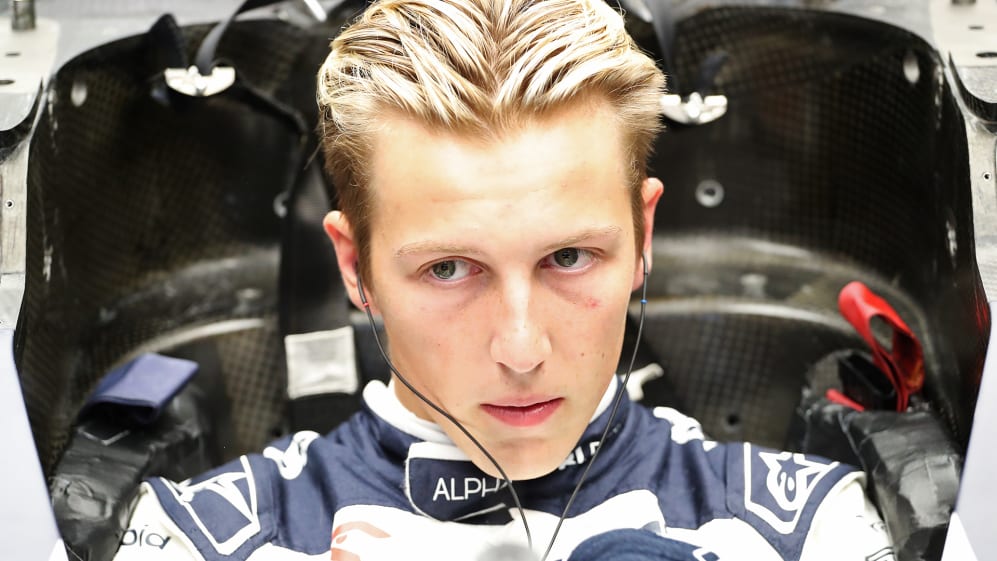 When it was revealed Daniel Ricciardo had broken the fifth metacarpal in his left hand during a crash in Friday practice, it triggered a whirlwind 48 hours for AlphaTauri's reserve Liam Lawson, who got the nod to make his F1 debut as a super-sub for this weekend's Dutch Grand Prix. Here's how it played out…
Lawson finds out he got the drive
Lawson was sat in the drivers' briefing, a session that takes place every Friday after second practice for the Race Director to discuss various topics with the drivers, as part of his role as reserve for both Red Bull and AlphaTauri, when halfway through the meeting he got the call that he would be required to step in for Ricciardo. He joked that he "concentrated a lot harder" on the second half of the meeting after the call...
READ MORE: AlphaTauri confirm Lawson will race at Monza – and until Ricciardo is ready to return to action
AlphaTauri announce Lawson will replace Ricciardo
About 20 minutes after Lawson found out, at around 1920 local time, AlphaTauri revealed the extent of Ricciardo's injury and that Lawson would be in the car for the weekend.
As soon as he was out of the briefing, Lawson headed over to find his engineers, including his Race Engineer Pierre Hamelin, to begin preparations for the opportunity of a lifetime.
In the post-FP2 debrief, before Ricciardo's injury was known, the team prepared for two scenarios – Ricciardo being able to compete or Lawson stepping in – as a precaution.
So once it was clear Ricciardo was out and that Lawson was in, they could crack straight on.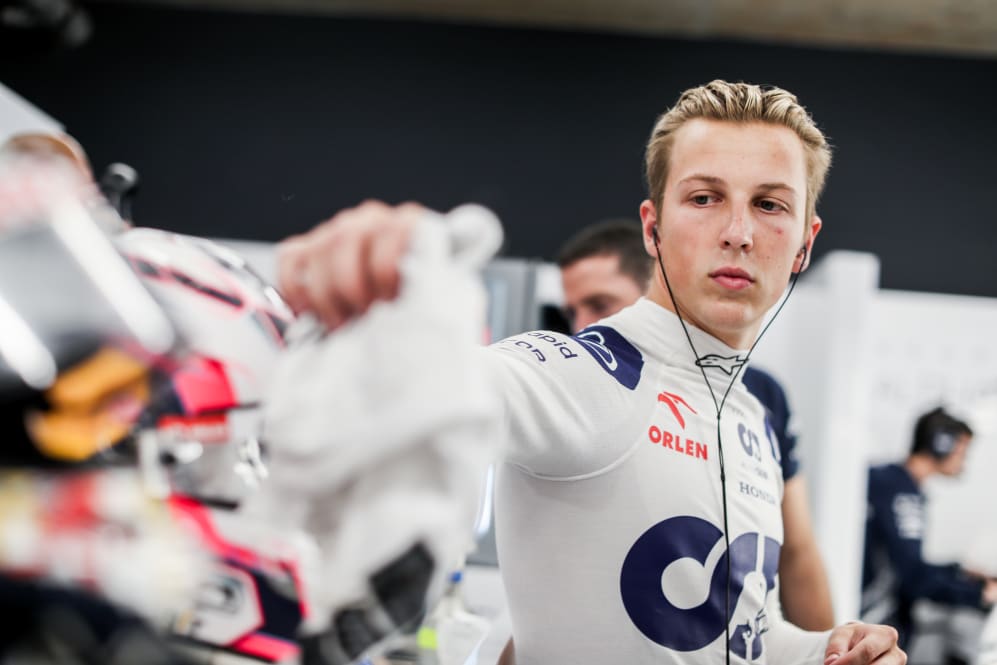 Lawson breaks for photos
After a few hours, Lawson was pulled away from chats with his engineers and headed for the hospitality unit to try on his race suit and make sure it still fit, which it did.
He then grabbed his helmet and headed for a photo shoot to supply the standard poses drivers shoot at the start of the season, such as standing straight with their arms folded or with their helmet under their arm.
READ MORE: Lawson admits he was 'just happy to get through the race' after chaotic maiden Grand Prix
Those are the shots you'll see across the broadcast, including when running through the starting grid.
More chats with the engineers and then bed
Lawson – who is currently second in the Japanese Super Formula series, just eight points off the lead with one round to go – has driven F1 machinery before, so he at least wasn't making his debut cold.
However, he hadn't driven this year's AlphaTauri – his last experience coming in 2022 with FP1 appearances in Belgium and Mexico for the Italian team, plus an FP1 appearance for Red Bull in Abu Dhabi.
That meant he had a lot of homework to do, reading through pages of procedures which he'd need to know to operate the car. Of course, his engineers would be there to aid him, but there was a fair bit he'd need to be able to recall quickly.
Eventually, he headed back to the hotel – but tossed and turned all night and didn't get much sleep.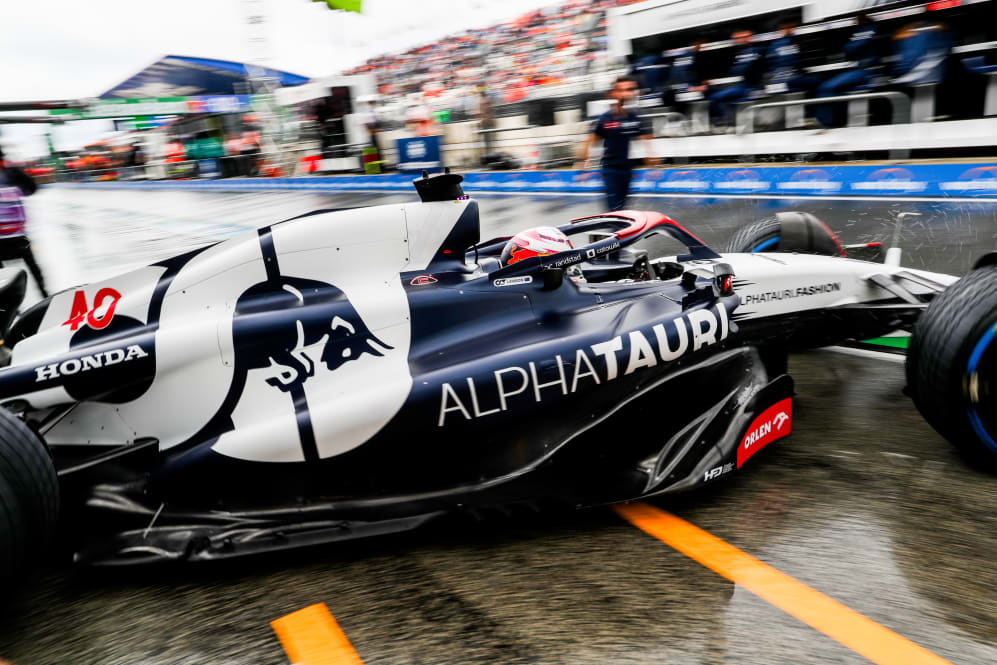 An early start and busy morning
It was an early alarm on Saturday morning, with Lawson at the track by 0800. First task was to make sure he still felt comfortable in the race seat, as it was a long time since he'd had his original seat fit.
He then headed over to the FIA to complete what's known as a 'jump out test'. All drivers need to complete one of these before they are allowed to compete.
READ MORE: 5 Winners and 5 Losers from the Dutch GP – Who kept their head when the heavens opened?
It involves the driver being buckled into the car, as they would be ready for a session, and then having seven seconds to get out and clear. He passed that and could then crack on with the engineers.
Time with the boss
Franz Tost is well-known for his impressive young driver mentoring capabilities, so when he had a break from time with the engineers, the AlphaTauri Team Principal had some one-to-one time with New Zealander.
Knowing that he only had one practice session to get to grips with the new car, the advice was simple – 'don't push too hard and focus on building up confidence by getting the laps in' – especially as it was set to be a wet session.
Ticking the boxes in third practice
Lawson listened to Tost's advice – and while he had a small spin in FP3, ending up facing the wrong away after a little kiss with the barrier, the feeling inside the team was that he'd done a fine job.
He managed 26 laps – more than any other driver in that session – and saw his confidence build quickly, which allowed him to methodically extract more out of the car with each passing lap.
WATCH: Listen in to the chat from Verstappen, Alonso and Gasly in the cool-down room after the Dutch GP
More time with the engineers
After climbing out of the car and having an initial debrief with his engineers in the garage, he headed back to the hospitality paddock for the pre-qualifying meeting.
They ran through the strategy for qualifying and repeated a few of the procedures as a reminder. Having run a fair few rookies in their time, the team know that while elite drivers are very good at absorbing information, there's so much that Lawson was having to learn in such a short space of time because of the late call to drive that reminders of the headline information were necessary.
There was time for another informal chat with Tost and Red Bull motorsport adviser Helmut Marko – the person who made the call to put him in the car – before he headed to the garage to get ready for the one-hour qualifying shoot-out.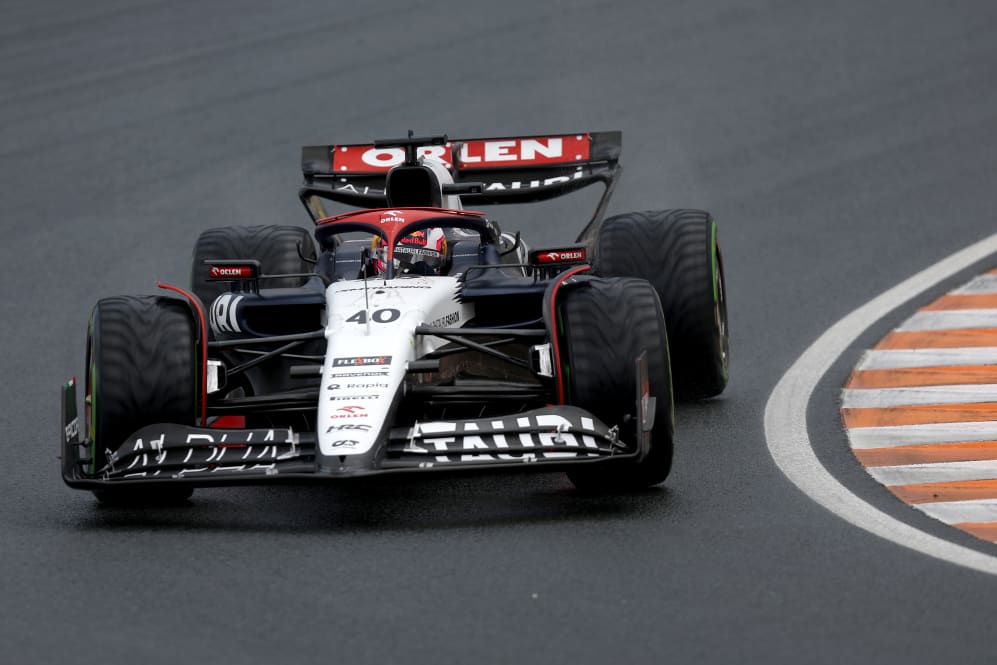 Completing his maiden qualifying session
With the rain still falling in Q1, Lawson headed out with fuel in the car and completed a seven-lap run before boxing for fresh tyres and doing a final five-lap stint, culminating in a time that was the slowest of all and 1.5s away from reaching Q2, but well within the 107% time required to start the Grand Prix. His best lap was 103.065% within the time.
He then chatted to broadcasters in the TV pen, and written media in the mixed zone, before heading into debrief, where first he and the team looked back at qualifying before then looking ahead to the race.
FACTS & STATS: Alonso beats Schumacher record for longest first-last podium interval
It was here that the team started running over pre-race procedures, requirements for the reconnaissance laps to the grid and of course the race strategy. When he caught up with Tost, the advice was very similar – "focus on yourself and get to the chequered flag".
Dinner with the team followed at the track before he headed back for some decompressing time.
The main event – race day
After a significantly better sleep, Lawson arrived at the paddock around 0930, five-and-a-half hours before the race and feeling very refreshed. Of course, the nerves were there – but he had a day in the car under his belt now and was excited to get to race time.
The team kept his non-racing commitments to a minimum. There were a few sponsor appearances early on, and time for another chat with his engineers before he headed to his first drivers' parade.
Here he chatted with Max Verstappen and Alex Albon, among others, Albon joking with him that 'he's glad he's not making his debut in the rain on this track'. Lawson took the banter in his stride and felt as relaxed as could be expected.
After some lunch and a pre-race warm-up, he headed to the garage. He did an interview with Viaplay on his way to the grid and another with Sky UK. There was a final word with Tost and his engineers, who kept their advice short and to the point, and he then had some moments to himself as he was buckled into the car.
READ MORE: Horner refuses to be drawn on target comeback date for Ricciardo after 'successful' surgery on broken hand
Considering the race was so unpredictable, Lawson handled himself impressively, the New Zealander having some good on-track battles, including with the (admittedly ailing) Ferrari of Charles Leclerc.
He crossed the line 13th – three places off the points and two ahead of team mate Yuki Tsunoda, who picked up a five-second time penalty for contact with Mercedes' George Russell.
Tost and Marko, plus his engineers, delivered words of support for the quality of his performance after the race. And once he'd done the TV pen and written mixed zone and debrief with the team, he headed off on a flight back home. Not long after he got the call that he'll be in the car next weekend, and until Ricciardo is back – with more exciting moments for Lawson set to come very soon.
To read on, sign up to F1 Unlocked for free
You'll unlock this article and get access to:
Live leaderboard data
Epic experiences and rewards
Money-can't-buy competitions