Feature
Behind the scenes with Carlos Sainz: Filming, 100 GPs and 2021 rules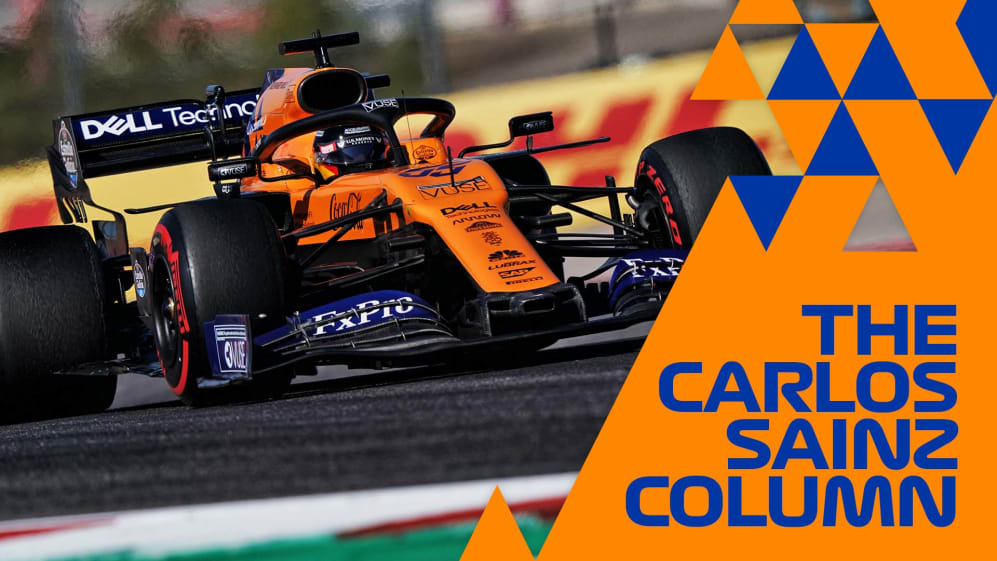 Hi everybody, just got back from the USA-Mexico back-to-back, the most fun double header of the season as both cities have such great vibes and I had a mix of results in both race weekends…
Mexico – Tough end to strong weekend
It was a very good weekend in general up until the Grand Prix on Sunday as we were dominating the midfield the whole way through. I even attempted to go through Q2 on a set of medium tyres – a strategy that we hadn't had the performance to try up until that point.
Without traffic in the last sector it looked like it may had been possible to go through to Q3 in that tyre, but it was an unnecessary risk not to qualify in the top 10 given our strong pace and I did my second attempt on the softs. It was a good sign that on a track like Mexico's Autodromo Hermanos Rodriguez, I could potentially have got through on a set of mediums!
Anyhow, I managed to qualify in P7, with a very good lap, which was three tenths of a second clear of the rest of the midfield. I got another good start and fought with Lewis into Turn 1 and Turn 4, managing to slip past him into P4. In Russia and Japan, I also fought Lewis at the start but I couldn´t quite make the overtake, so it was good to get ahead in Mexico.
After my first stint, though, we started to go backwards. Starting on the soft tyres probably left us on the back foot against the midfield behind in terms of strategy. I pitted for the hard tyres but struggled with grip. It seemed we couldn´t make it work in the right temperature window. The pace began dropping off and I ended up 13th after a second pit stop.
After the race, we found an explanation to our struggles. We saw the car had some aero issues related to the floor, which cost us a lot of lap time. We were losing a lot of downforce per lap and that was hurting our tyres and our race pace too.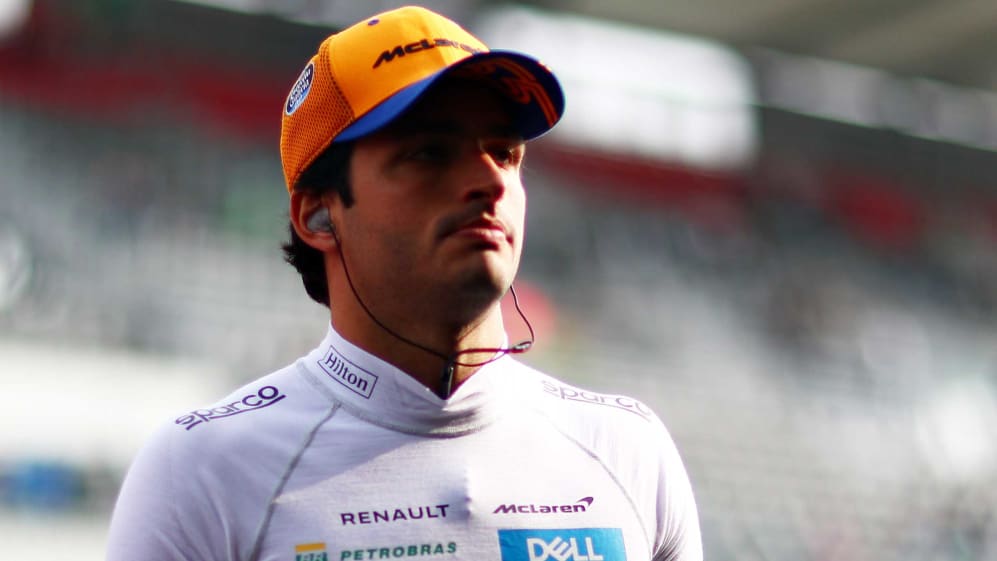 USA – Back in the points
The United States Grand Prix was a very special event for me, as it marked my 100th Formula 1 start. To be an F1 driver has been my dream for as long as I can remember, so to be reaching my 100th race at only 25 years old is a significant moment for me.
Check out the video below, where I introduce you to my five favourite moments from my time in Formula 1 so far. I haven´t included my debuts with Renault and McLaren to keep it short, but you can imagine how special it has been to jump into three different teams in this time!
We had another good build-up to qualifying and I managed to go through Q1 with only one set of tyres, leaving me with two sets to run Q3 like the frontrunners. I was really pleased with how Q3 went, with two very good laps - a 1m32.8s and 1m32.9s – which gave me again around three tenths margin over the rest of the midfield.
In the race, you all will have seen what happened at the start – touching wheels with the Red Bull. There was nothing I could have done differently. I went for the move around the outside and ran out of space. When you go for an overtake at the start, these things can happen. In Austin, it didn´t go to plan and it cost me some positions, but I will continue to try at every start!
I spent the first stint stuck behind the Toro Rosso. I pitted earlier than what I had in mind to undercut them. On one side, it was a good decision because we overtook them, but on the other hand the early pit stop meant I did the longest stint on the hard tyres, having to manage them to the maximum to make a one-stop work.
During the race, I felt a two-stop strategy was quickest, which I think in hindsight would have been the right thing to do. However, after the first stop, I could do a better tyre management compared to Lando (who had damaged his hard tyres battling Ricciardo) and the team decided to split the cars to try to attack the Renault. I stayed out and Lando stopped again for the medium tyre. In the end, we brought home a P7 and P8 which was a good result overall for the team.
Obviously, my target in Mexico and Austin was to convert those two P7´s from 1ualifying into two better results in the race, but the damage in Mexico and the incident at the start in Austin simply shows how difficult it is to put together a perfect weekend in F1. There are thousands of variables that can affect a result, but I feel comfortable in the car and we will continue to push flat out until the end of the season!
Congratulations to Lewis Hamilton for winning the title in Austin and to Mercedes for another very strong season!
The making of the "Beat-drop challenge"
On the Wednesday between races, Lando and myself did a four-hour filming day with a team sponsor. It is amazing to see how many people work to put together a day like that. As you'll see in the video above, we even had two stunning carts filled with fruit, nuts, chocolates and all types of nice treats that followed us around the whole morning.
Temperatures had dropped incredibly and it was freezing cold out on the streets of Austin! Between scenes, the production team takes a while to set everything up, so Lando and I went back running to the McLaren 600LT on set to get warm. We started listening to music and ended up posting some stories on Instagram of the two of us doing some "smooth" neck moves, dancing to the beat of the songs. It went viral and now we are getting hundreds of fans doing what has been called the "McLaren beat-drop challenge"! It is awesome to watch all the videos that are coming through!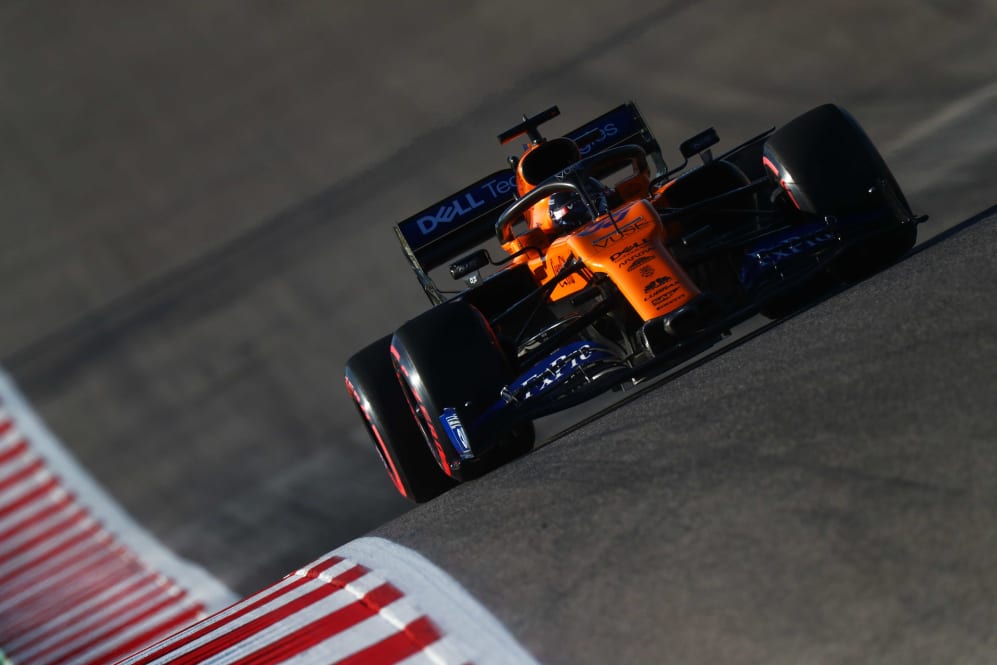 2021 rules – we're heading in the right direction
I think the 2021 rules are heading in the right direction. The car looks very different to this year's car, maybe not as cool (we´ll have to wait to see the real thing!), but I don't care about the looks. What I really want is that these regulations deliver cars which are able to follow each other more closely and put more emphasis on driver skill impacting performance.
The anticipated lower downforce means the cars will move around more compared to this year. Even if they aren't as quick, maybe on TV they will look quicker because the drivers, due to the lower downforce, are likely to have to hustle them a bit more through the corners. The primary thing is that the new rules makes the racing closer.
That's all for this week. Thanks for reading and for your support throughout the season. Stay in touch via @CarlosSainz55. Next stop, Brazil. I'll chat to you when I'm back!