Feature
Belgium Grand Prix facts & stats: Spa marathon produces shortest race in F1 history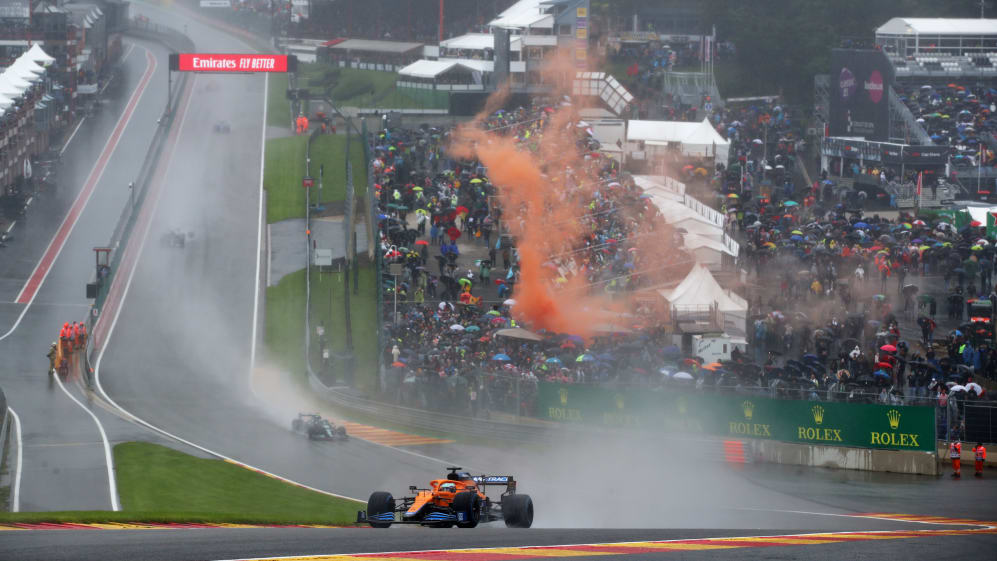 Sunday's race at Spa certainly generated some interesting numbers – even if they weren't necessarily those we'd have liked, after the fickle Ardennes weather made for a marathon afternoon for everyone…
• It may have been a marathon time-wise, but in terms of distance completed it was the shortest F1 race in history, surpassing Australia 1991 (14 laps, 33 miles / 53 km).
• It was the sixth half-points race in F1 history, following Spain 1975 (accident), Austria 1975 (rain), Monaco 1984 (rain), Australia 1991 (rain) and Malaysia 2009 (rain).
• Red Bull's Max Verstappen had never previously finished in the top-2 at Spa.
REPORT: Verstappen takes win and Russell first podium in shortest ever Grand Prix as heavy rain hits Spa
• Honda took their first Spa win since Ayrton Senna and Gerhard Berger finished 1-2 for McLaren in 1991.
• Verstappen had only scored 5 points at the last 2 rounds before today.
• By a strange quirk of fate, the drivers 1-2-3 on the grid ran 1-2-3 for every lap of the Belgian GP for the 2nd consecutive year
• As a Dutchman born in Belgium, Verstappen now has the chance to win 2 home Grands Prix in 2 weekends.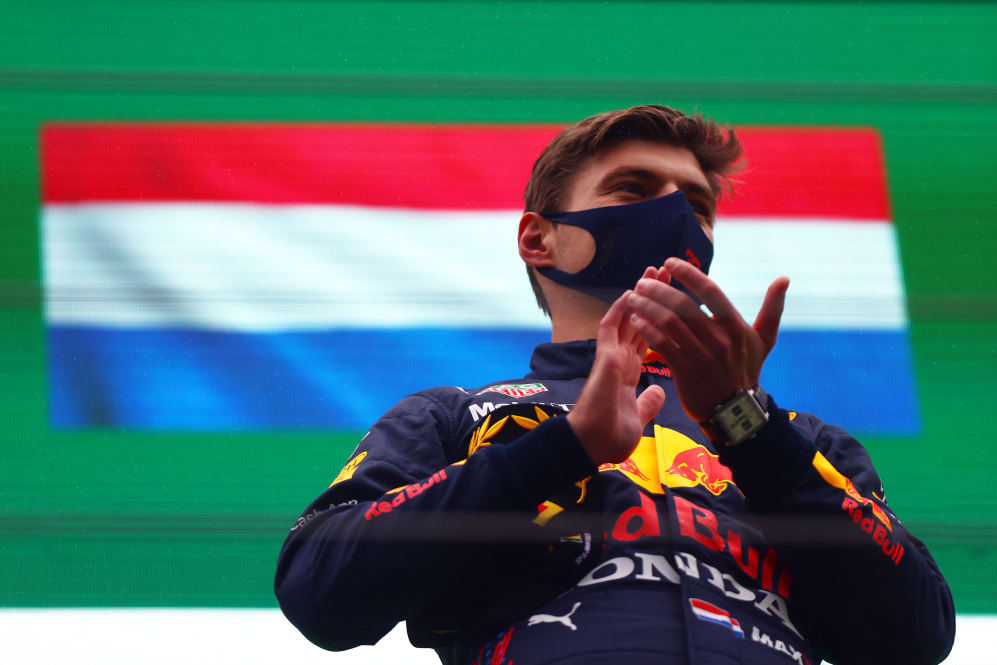 • Red Bull now have as many hybrid wins in 50 races with Honda (12) as they did in 100 hybrid races with Renault (12).
• George Russell took a first career podium finish and Williams' first podium since Lance Stroll at the 2017 Azerbaijan GP.
• Lewis Hamilton finished 3rd with Mercedes for the first time in 2021 (all his previous 8 podiums this season had been 1st or 2nd).
• It was Hamilton's 125th podium finish for Mercedes.
• Daniel Ricciardo's P4 was his best result for McLaren, and his best result since finishing on the podium at Imola 2020.
• Aston Martin's Sebastian Vettel finished in the top 5 on the road for the 4th time this season. He only had 1 top-5 for Ferrari in 2020.
• For AlphaTauri's Pierre Gasly, it was his 2nd consecutive top-6 finish (he was classified 5th with fastest lap in Hungary).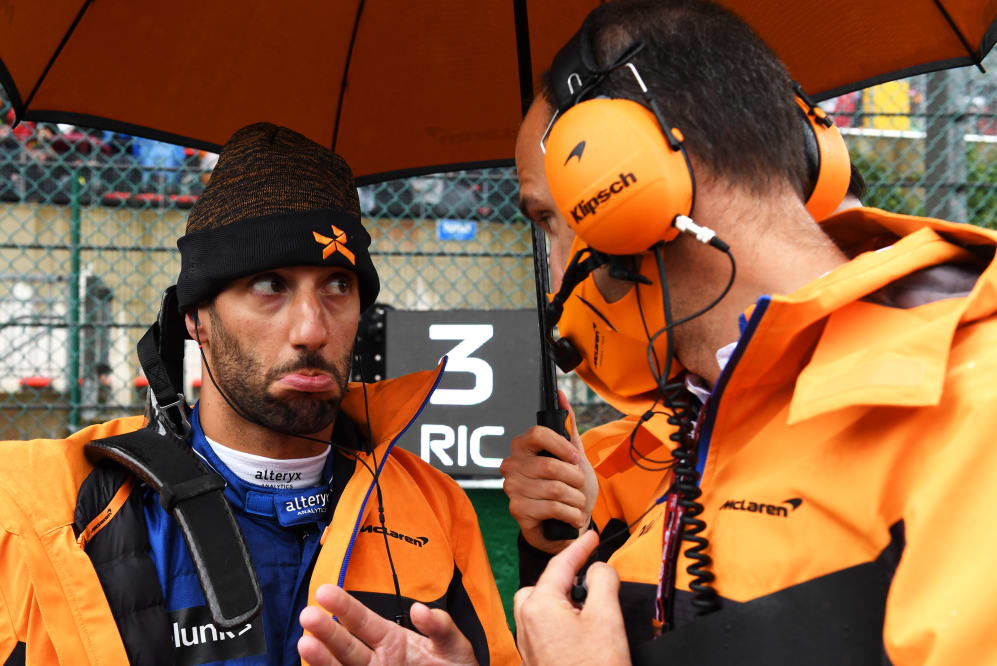 • Gasly's 6th place was the best Spa result for the Faenza team since Vettel was 5th here for Toro Rosso in 2008 (he then won the next race at Monza).
• At Alpine, Esteban Ocon took only his 3rd top-7 result of the year, but his 2nd in a row.
• Charles Leclerc was P8 for Ferrari - neither Ferrari scored at Spa last year.
• With Nicholas Latifi in P9, both Williams scored points for the 2nd race in a row, after not scoring in any previous race since Monza 2018.
WATCH: Disaster for Perez who crashes on his way to the grid in Belgium
• With P10, Ferrari's Carlos Sainz took his 5th consecutive points finish of 2021 – he has never finished higher than 10th at Spa in his career.
• In the last 3 Belgian GPs Sainz has completed 1 lap, 0 laps and 4 laps, but this year he has a point.
• It was the 11th race in history with 0 retirements (thanks to Red Bull repairing Sergio Perez's car after his accident on the way to the grid).