Belgium preview quotes – the teams and drivers on Spa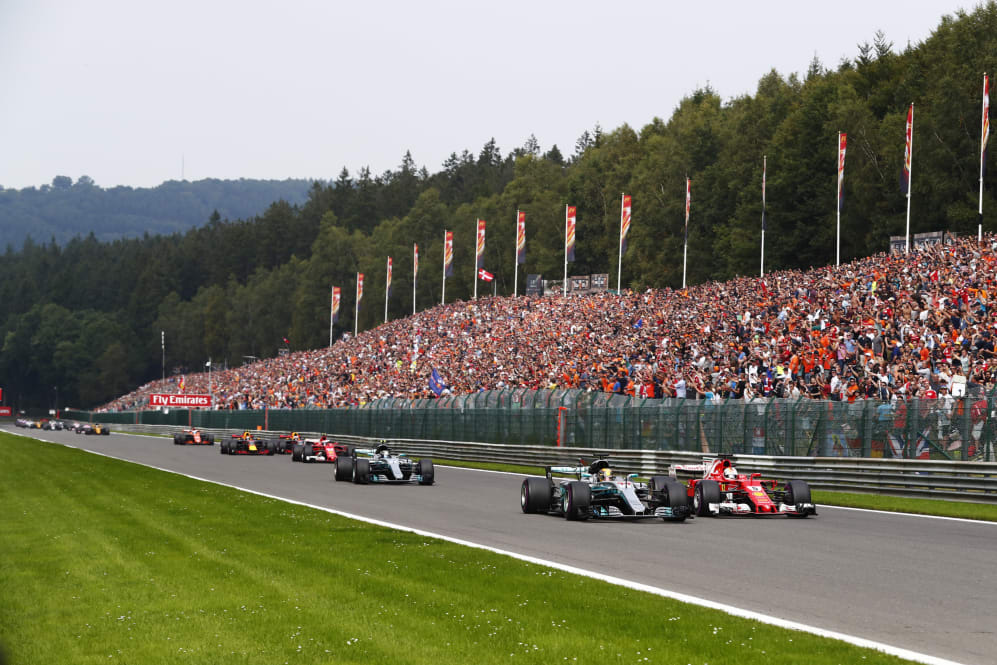 Red Bull
Daniel Ricciardo
"I was third at Spa last year, second the year before and I won in 2014. It's a cool place and a very historic track. The lap is long but it's one where you feel that if you make a little mistake somewhere, maybe you can get it back, as there are so many corners and it's never over until the full lap is done. It's not like Austria, where if you make a mistake at the first corner your lap is pretty much ruined.
"At Spa you can make some time back towards the end of the lap, but obviously you would prefer each lap to be perfect! I really like the flowing middle sector, I enjoy quick changes of direction and it has plenty of that. Pouhon, Turn 10 is one of the fastest and coolest corners on the calendar. Spa is good for overtaking, has big slipstreams and is high speed - so it's a fun track. What's not to like."
Max Verstappen
"Racing at Spa is always special. I was born just an hour down the road so it is pretty much a home race for me. You can see by the orange crowds and campsites full of Dutch caravans that the fans come out in force, this only adds to the home race feel. The track is set in the forest which makes it different to drive from other circuits. Eau Rouge is of course special but my favourite part is Pouhon, the fast lefts feel really nice.
"While at Spa you have to try the Waffles and Frites, they are a tradition and delicious. The win in Austria was amazing as it was Red Bull's home race and there was a massive Dutch following. To win in Spa would be similar, orange and flags everywhere, I hope we can make them smile this year."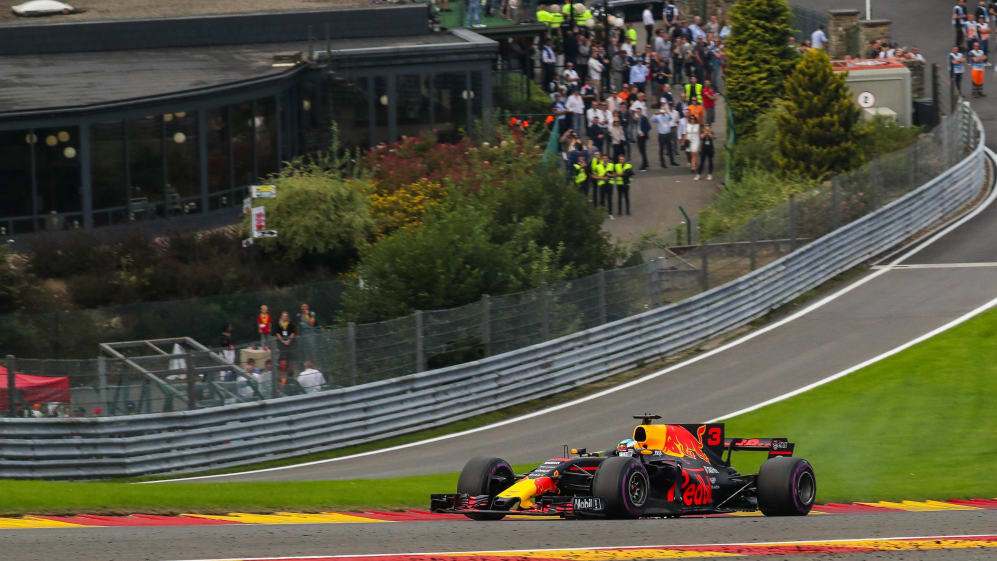 Haas
Romain Grosjean
"Spa is a very high-speed circuit with a lot of good fun and good memories, but I've got to admit that last year from turn five to the backstraight of turn 15, the whole middle part of the circuit has been much faster. We've had that feeling from the extra grip and downforce of the new cars.
"You always see different approaches at Spa. Either you're fast in sector one and sector three, which are the high-speed sectors, or you're fast in sector two, which has more of the corners. Both work pretty well, so it's a matter of how you want to approach the race."
Kevin Magnussen
"I've won in every category I've raced there with the exception of Formula One. I have many good memories from competing at Spa. It's obviously one of the best tracks in the world and every driver thinks so. It's fast, challenging and fun. We're all looking forward to going there."
Guenther Steiner
"I don't see why we shouldn't keep performing like we were before the summer break. The good thing is that everybody can have a break. Everybody was tired, and now we come back refreshed and, hopefully, continue like we did before the break.
"I think the 100-point barrier should be and will be broken, but still you have to get them. If you want to finish fourth or fifth, you have to break it."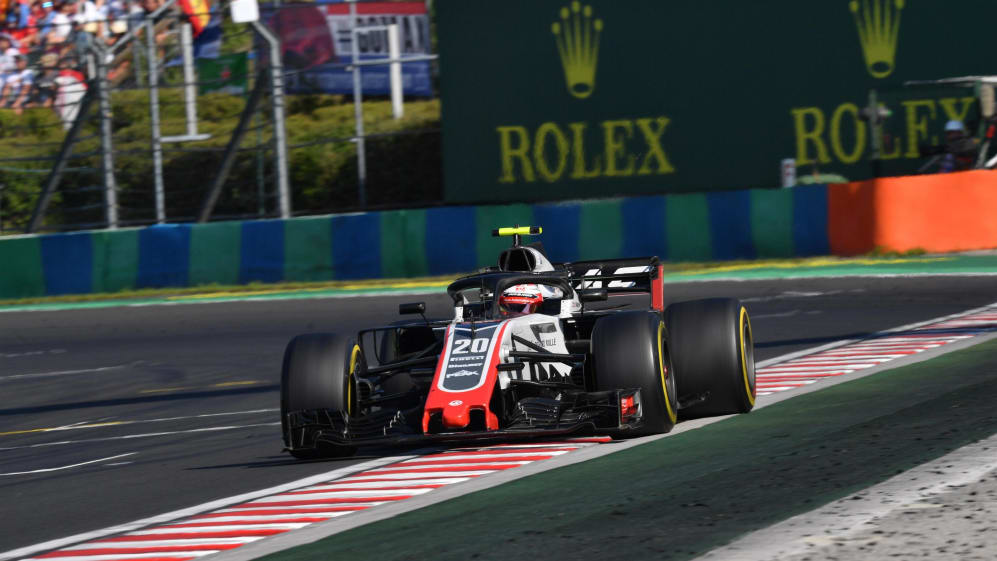 Mercedes
Toto Wolff
"Our first stop after the summer break is Spa - an historic circuit that has been the venue of some of the most spectacular races in F1 history. Corners like Eau Rouge are known to race fans around the world and the race always attracts a huge and very enthusiastic crowd. From a team's perspective, the circuit is quite tricky, as it is not easy to find the right set-up for a track that has long straights, considerable changes in elevation and high-speed corners. You want to have enough downforce to be quick through the corners, but at the same time not carry too much drag for the long straights.
"It's very difficult to make any predictions for Spa. If this season has taught us one thing, it's that there are no clear favourites for specific tracks anymore and that it's not always the fastest car that wins. Instead, the competitive balance seems to swing back and forth from circuit to circuit. What is clear is that our competitors are pushing extremely hard and put up a very tough fight. So we need to keep our heads down, work hard to eliminate our weaknesses and further build on our strengths, and take the season race by race. 2018 promises to be a season that we will still be talking about in years to come and we can't wait to get out there and start racing again."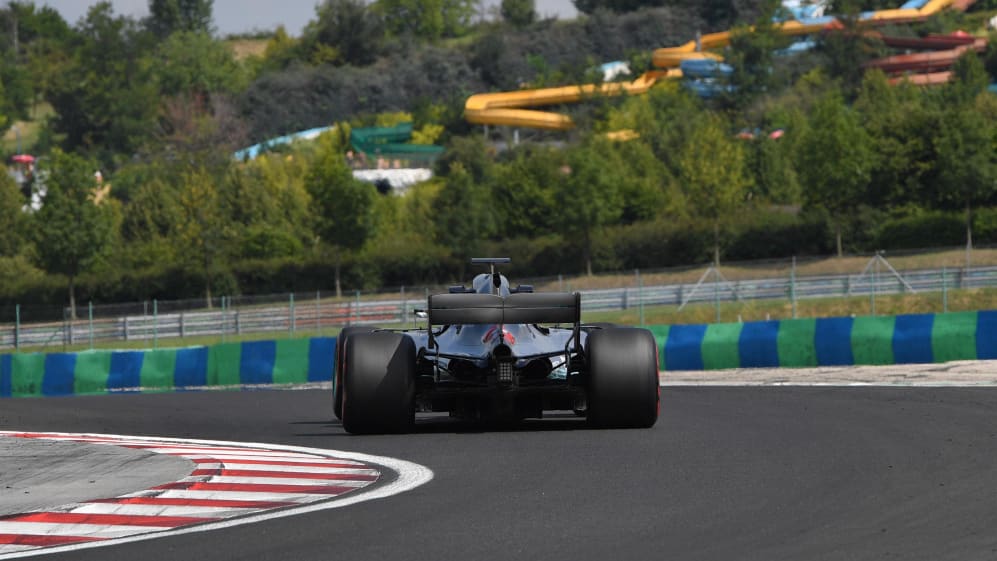 Renault
Nico Hulkenberg
"Spa is up there as one of my favourite tracks in Formula 1 and one I always seem to go well at. The track is located within some nice natural scenery in the middle of the forest, which can throw up some surprises, especially with the weather. Spa is notorious for its elevation changes and fast, sweeping corners. Driving at Spa is special, especially in a modern Formula 1 car, as it sticks to these flat-out corners at high-speed, it's so unique and gives you a thrill. Eau Rouge is of course the corner that everyone talks about, but Pouhon and Blanchimont are also exciting and taken at very high-speed. Spa is really suited to my style of driving."
Carlos Sainz
"Spa is very enjoyable as it has everything: fast corners, long straights, overtaking opportunities, elevation changes and random weather! I like racing in Spa, it's one of the special Grands Prix in Formula 1, and one all drivers look forward to racing. I enjoy sector two, as it's quite busy and has a nice flow to it. It's tough to find that perfect car balance between setting up for the flowing corners, which require high downforce, while being careful not to take off too much straight-line speed, which you need for the Kemmel Straight and before the bus-stop chicane."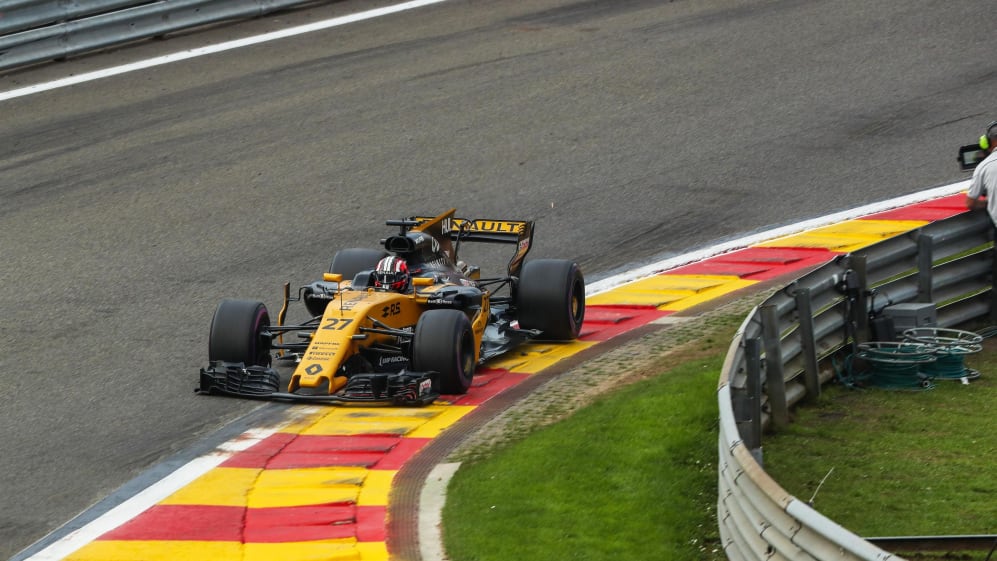 McLaren
Fernando Alonso
"Even though Formula 1 has been on its summer shutdown, it feels like a lot has happened since Hungary! I'm pleased to finally confirm my decision for 2019, but that doesn't in any way deter from what me or the team will be focusing on for the rest of the year.
"We still have a lot of work to do and I'm really looking forward to being back in the car from FP2. Although I've raced more recently that anyone else on the grid, at Silverstone in WEC last weekend, I still can't wait to get behind the wheel at Spa. It's one of the best circuits on the calendar and usually a lot of fun.
"Spa is the longest track we race on and a lot of it is at full throttle, so it will be a challenging weekend for us. But, I feel fresh, motivated and ready to attack the weekend and the second half of the season."
Stoffel Vandoorne
"I've never felt more ready to come back after the summer break! I've really enjoyed the time away, being able to switch off and spend time with friends and family that I don't often get to see much between races, but I'm definitely looking forward to getting back in the car.
"My home race is always one of the key highlights of the season, and every year I go there we see more and more passionate fans in the grandstands. The feeling is incredible and the whole team always receives a very warm welcome everywhere we go.
"Although the DNF was hugely disappointing in Hungary, I had a much more positive feeling in the car and my main objective is to carry this momentum forward to Spa and these back-to-back races. Spa is also my favourite track – as it is for many other drivers – and I've raced there all through my junior career, so it feels like a second home for me and I hope we can put on a good show for the Belgian fans."
Gil de Ferran, Sporting Director
"The Belgian Grand Prix is a significant one for McLaren for a number of reasons. It's a legendary track on the calendar and one where we've had a great history. Next weekend we'll be celebrating a very special milestone – the 50th anniversary of our first win, by Bruce McLaren back in 1968, and we'll all be wearing special t-shirts to mark the occasion on Sunday.
"Secondly, this weekend will be the first time that our reserve driver Lando will drive the MCL33 during a race weekend, as he steps into Fernando's car for FP1 on Friday. This is not only part of his ongoing development, but also the evaluation and performance evolution of the car. We'll be taking a strategic view race-by-race at where else this might be beneficial for us over the coming grands prix.
"Spa-Francorchamps has a well-deserved reputation as a racers' circuit due to its historic significance and popularity among the drivers. We'll be head down and pushing hard as usual to aim for points for both cars in front of our Belgian fans at Stoffel's home race."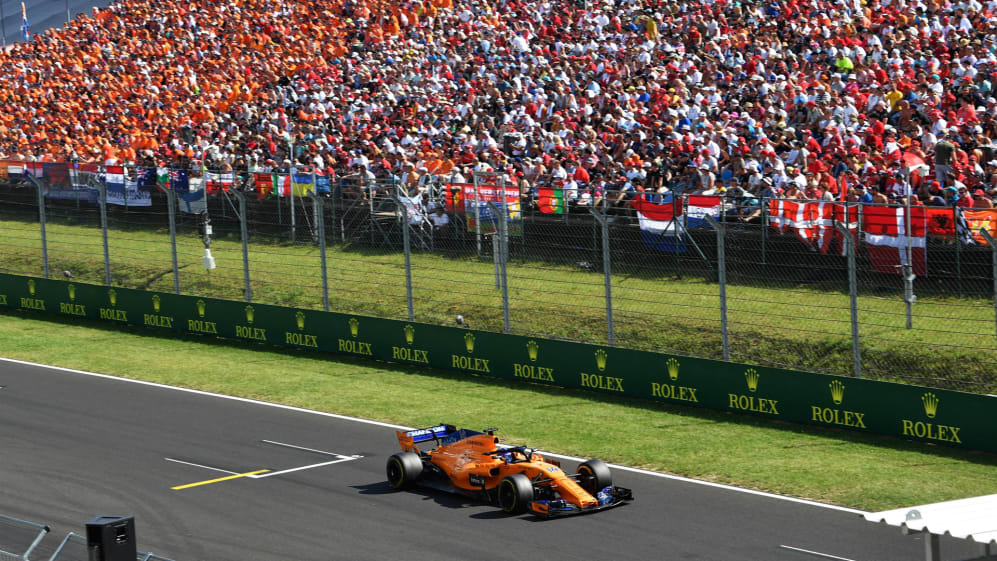 Sauber
Marcus Ericsson
"We're off to Belgium for the first race after the break. We are coming back recharged after a nice summer, and it is great to kick-off the second half of the season at one of the best tracks on the calendar – the Circuit de Spa-Francorchamps. It is uniquely challenging and always a great circuit to drive on. We have the opportunity to build on a strong first half of the season, on a track that should suit us quite well. The unpredictable weather conditions could add an extra twist and make it even more exciting to race there. I look forward to the weekend."
Charles Leclerc
"Although it was nice to have some time off and review the first half of the season, it is good to return to racing. The most important thing will be to get back in the rhythm as quickly as possible, and as a team, to regroup and focus on our target, which is to continue making progress as we did during the first half of the season. The Circuit de Spa-Francorchamps is a very special one. The lap is very long, and it has all different kinds of corners, which makes it interesting to drive on. I look forward to being back in the car there."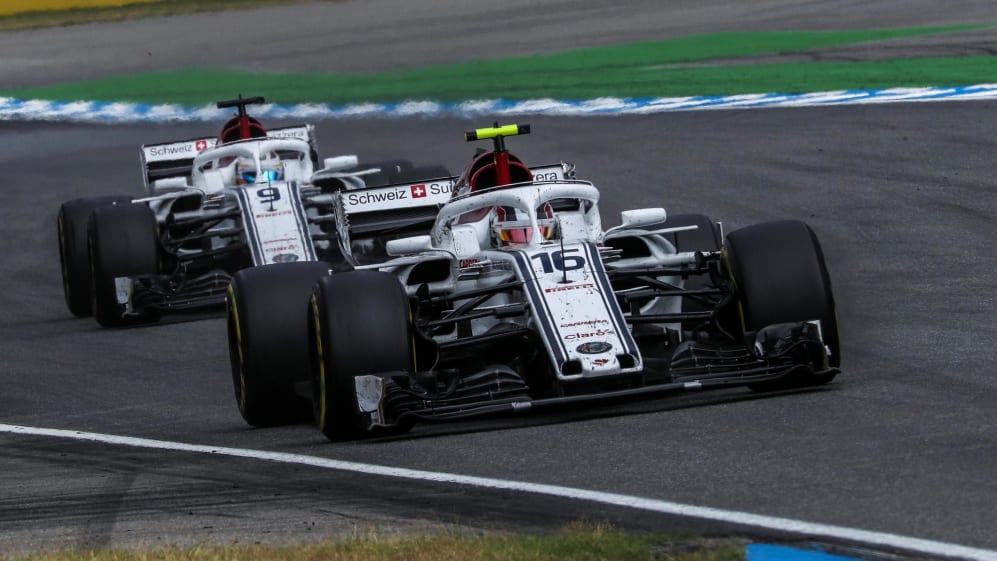 Toro Rosso
Brendon Hartley
"Sarah and I headed to Colorado straight after the Budapest test and stayed out there for two weeks with Mark (Webber). We did a lot of hiking, relaxing and mountain biking and it was nice to switch off. One day turned out to be very tough as I took part in the Leadville Trail 100 MTB, a hundred-mile mountain bike race, which I'd originally signed up to do last year, however, I didn't manage to get an entry at the time. It was incredibly tough, the race started at over 10,000 feet and ended at over 12,000, but it was very satisfying to complete, especially as it pushed me outside my comfort zone. It was something I had wanted to do for a while, achieving a goal which also took me away from the F1 paddock. It went really well and since then I've felt refreshed after all that time in the mountains and I'm ready to take on the rest of the season, starting with this weekend in Belgium.
"I've won at Spa in Formula 3 and in WEC. The venue is another crowd pleaser, very popular with the drivers and the fans. It's old-school and scenic as it undulates through the forest and it's a track that we very much enjoy. On top of that, the weather often comes into play and we've seen some very exciting races over the years because of the changing conditions.
"In Budapest, we showed that we had the pace and could do the job in mixed conditions, so that could mean we can have a very positive weekend in Spa. During the break, I made a big effort not to think about racing as it's important to switch off and recharge, but in the last week, I've started thinking about the rest of the season and specifically Spa. It's been a tough first half of the year, but I'm sure after the break, everyone at Toro Rosso is raring to go for the remaining races. We are all feeling optimistic after showing good pace in Hungary. It's going to be very nice getting back in the cockpit on Friday, especially as I will be taking on Spa in a Formula 1 car for the first time. It's one of the most iconic tracks on the calendar and I can't wait!"
Pierre Gasly
"I enjoyed the holiday, spending time with my family and close friends. The summer break was made even better when I found out I would be promoted to Red Bull Racing next year! I was on holidays with my friends when I first saw the news Daniel was leaving, then a few days later I got the call from Helmut saying he decided to take me. I was so happy and excited about it! I always dreamed of going there since I joined the Red Bull programme in 2013. I didn't expect Daniel to leave so it made the news even better! Now, I want to stay focussed for the end of the year, because there's still nine races to go and I want to give my best for Toro Rosso who gave me my first chance in Formula 1, and finish on a high with the team.
"After a trip to Greece, I was back in France enjoying the break and getting energised for the final part of the season doing all sorts of things, including surfing and wakeboarding and playing football with mates, enjoying the sun and the sea. There were a few days where I did nothing right after the Hungarian GP, but I quickly picked up my training again, not too hard at first, but I've been doing it intensively again this last week. There are still nine races to go, so I want to be in the best condition possible.
"Spa is my favourite circuit, it's an amazing track and I really loved driving there in all the categories, so I can't wait to tackle it in these current F1 cars that have so much downforce. It's going to be very fast! Kicking off the rest of the season here is going to be great. The last time I raced here in GP2 in 2016, I won and before that, I also won in Renault 3.5. In general, I've always gone well here. I've spent some time driving Spa on the simulator and we know that, on paper, this might be a difficult weekend for us, but we will give it our best shot as always. I'm looking forward to getting back behind the wheel on Friday for the first time in over three weeks. I have to admit I've been thinking about racing a lot during the break. I missed the sense of competition and in fact, during the holidays, whatever the activity I was doing with my friends, I was always trying to put some sort of competitive element into everything we did! Competing is what drives me, so I'm keen for the weekend to start!"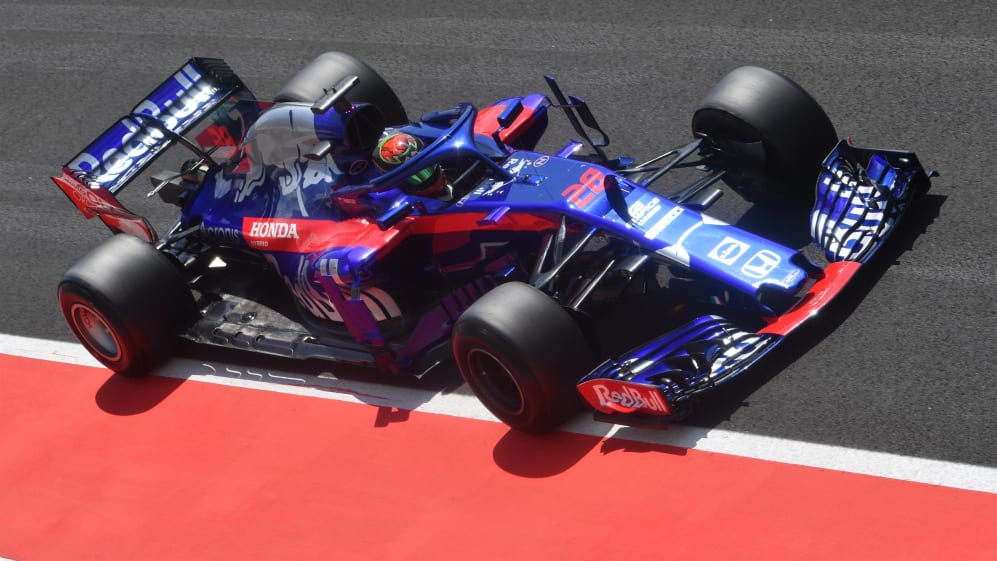 Williams
Lance Stroll
"I have never really been a huge fan of this track as it has never clicked for me, although I appreciate that many drivers do love it. However, it is my second home race, as my mother was born in Belgium, so it does have a special meaning for me. It is a long lap with some amazing sections and the weather can play an important part - it can change in a second with rain on one side of the circuit and the other side dry, and then anything can happen. It also has a lot of history and I know the fans always enjoy it, whatever the weather!"
Sergey Sirotkin
"Spa is one of the biggest races in the F1 championship, one which everyone is looking forward to racing at. With the current cars and track safety evolution, it has become much less risky and challenging for the drivers, but it is still an exciting track. It's a great location and after the summer break, it will be nice to come back fresh and race at such a great circuit!"
Paddy Lowe, Chief Technical Officer
"We returned refreshed from the summer shutdown and are looking forward to getting back to racing action in Belgium this weekend. The Spa-Francorchamps circuit is favourite amongst fans, teams and drivers and has an old-style layout which is a great challenge. It's also the longest on the calendar but includes some iconic corners including Eau Rouge. Set in the Ardennes forest, it is a picturesque setting but with that comes the changeable weather which can be different at different parts of the circuit presenting its own challenges to the drivers and engineers."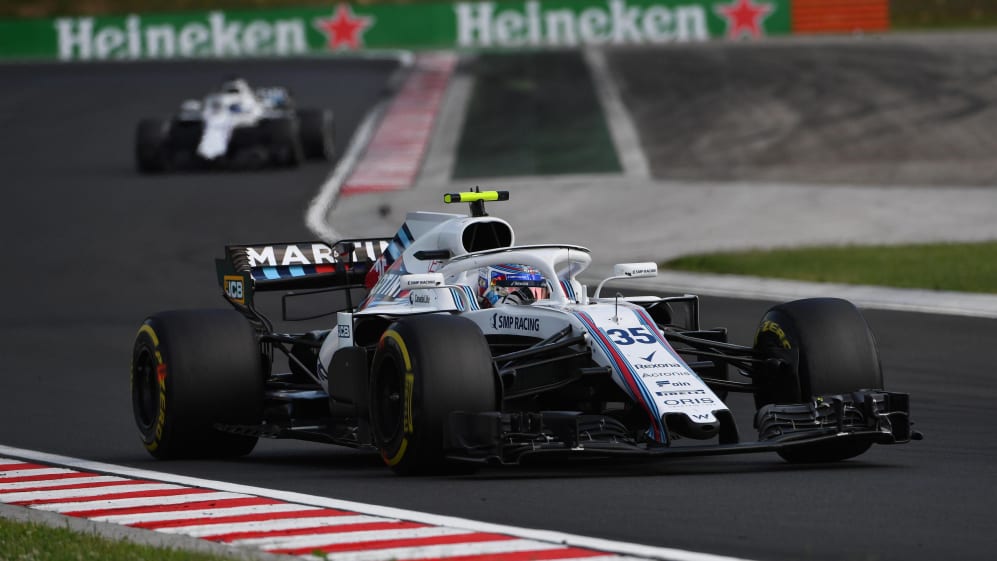 Pirelli
Mario Isola, Head of Car Racing
"There's been an interesting range of tyre selections for Spa, which are all different among the top teams. In fact, most of the teams all the way down the grid have gone for some quite diverse choices. This could lead to a wide variety of different strategies, especially as Spa is a track where it's very possible to overtake. But Spa is also very hard to predict, especially when it comes to the weather, so teams will have to react to circumstances as they arise as well. Tyre-wise, this really isn't an easy race. Nonetheless, last year we made quite an aggressive tyre nomination, and the race underlined the validity of this choice, so we've gone for the same nomination again, albeit with different names for the compounds."