Feature
Betting odds for the Sao Paulo GP – The favourites for qualifying, the podium and victory in Brazil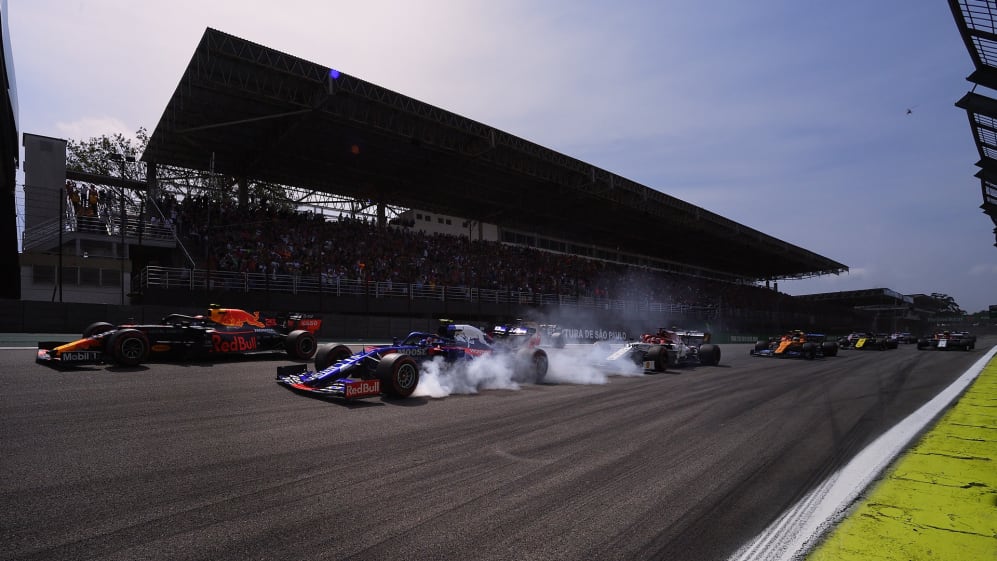 There are four races to go in this enthralling F1 season and this weekend we are treated to the return of Brazil's Interlagos circuit for the Sao Paulo Grand Prix and Sprint.
188BET's odds are presented in decimal form: for every $1 wagered you would win the figure represented by the odds; so if Max Verstappen is favourite at 1.50, you would win $1.50 for every dollar bet.
F1 POWER RANKINGS: Who made the biggest impact in Mexico City?
The odds for the win
Verstappen put on a dominant showing in Mexico City to open up a 19-point lead in the championship ahead of Lewis Hamilton, who has now been without a race victory since September's Russian Grand Prix.
This weekend, things are slightly different with qualifying setting the grid for Saturday's F1 Sprint, which in turn sets the grid for Sunday's Grand Prix.
And Brazil almost always puts on a show, with its last Grand Prix – in 2019 – turning out to be an absolute epic that saw Verstappen win over maiden podium-finishers Pierre Gasly and Carlos Sainz while Hamilton was penalised and ended up off the rostrum.
Who knows what will happen this year? Here are the odds:
Max Verstappen 1.57
Lewis Hamilton 3.25
Sergio Perez 11.0
Valtteri Bottas 21.0
Charles Leclerc, Carlos Sainz 51.0
Lando Norris, Pierre Gasly 67.0
Daniel Ricciardo 81.0
George Russell 101
Sebastian Vettel, Yuki Tsunoda 251
Esteban Ocon, Fernando Alonso, Mick Schumacher, Antonio Giovinazzi, Kimi Raikkonen, Nicholas Latifi, Nikita Mazepin, Lance Stroll 601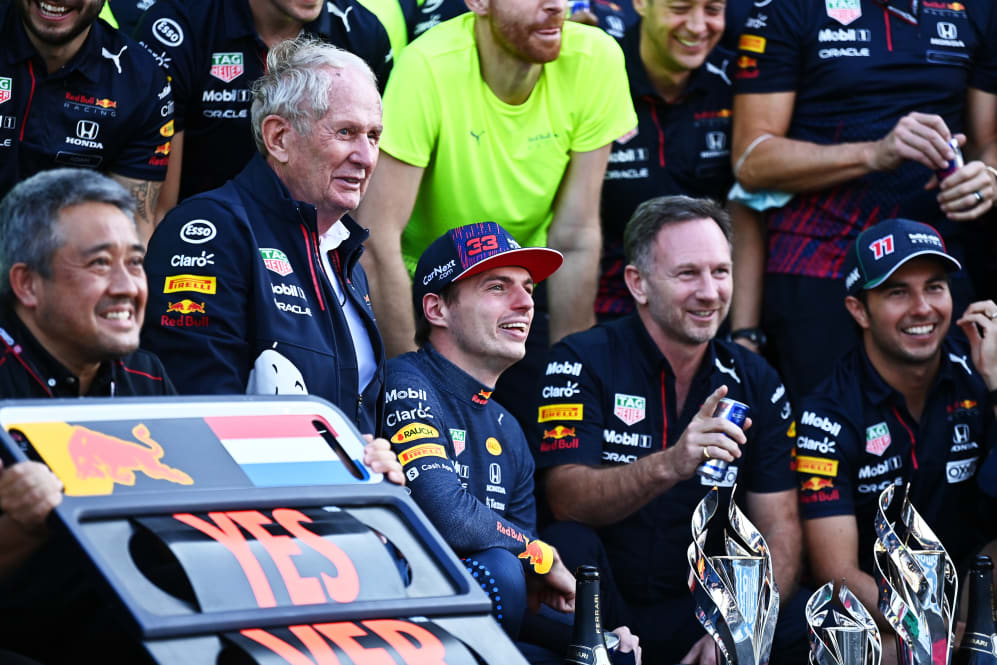 The odds for who will be fastest in qualifying
As mentioned above, F1 Sprint means qualifying takes place on Friday evening rather than Saturday.
It's still a crucial session, however, with the qualifying winner starting first for the Sprint on Saturday and therefore getting a headstart into the tight and winding esses and hairpins of Interlagos.
WATCH: Maiden podiums, an all-Ferrari crash and a brilliant Verstappen win – relive the thrilling 2019 Brazilian Grand Prix
The Form Guide points out that Mercedes have clinched four of the last five pole positions here, but, ominously, Verstappen is the last qualifying winner in Brazil. Furthermore, Red Bull's high-rake car is expected to serve them very well here as it did in Mexico.
But qualifying could spring a surprise, especially given the typically unpredictable weather at this circuit – yet the odds, below, lean towards Verstappen taking P1 on Friday evening.
Max Verstappen 2.00
Lewis Hamilton 2.75
Valtteri Bottas 7.50
Sergio Perez 11.0
Charles Leclerc 21.0
Carlos Sainz, Pierre Gasly 41.0
Lando Norris 51.0
Daniel Ricciardo, George Russell 101
Fernando Alonso, Antonio Giovinazzi, Lance Stroll, Sebastian Vettel, Yuki Tsunoda 251
Esteban Ocon, Mick Schumacher, Kimi Raikkonen, Nicholas Latifi, Nikita Mazepin 601
The odds for a podium finish
The 2019 Brazilian Grand Prix saw Sainz, Gasly, and Verstappen make up the podium while Hamilton lost out to a post-race penalty. Interlagos is very much a theatre that welcomes high drama.
READ MORE: F1 unveils new Hybrid graphic as part of 100% sustainably-fuelled engine push
So the Sao Paulo podium may well be a more open contest than in other races. Not to mention that Sainz, Gasly, Esteban Ocon, George Russell, Lando Norris and Daniel Ricciardo are among those to have stood on the rostrum this season already.
However, in the last two races, Verstappen has finished first with Hamilton and Perez completing the top three – while Bottas won out over the Red Bulls in Turkey. The jury is out as to whether this will be a race dominated by the top two teams. Do the odds tell a different story?
Max Verstappen 1.25
Lewis Hamilton 1.30
Sergio Perez 1.70
Valtteri Bottas 2.40
Charles Leclerc 5.00
Carlos Sainz, Pierre Gasly 6.00
Lando Norris 9.00
Fernando Alonso, Sebastian Vettel 21.0
Esteban Ocon, George Russell 34.0
Lance Stroll 41.0
Yuki Tsunoda 51.0
Mick Schumacher 101
Antonio Giovinazzi, Kimi Raikkonen, Nicholas Latifi, Nikita Mazepin 601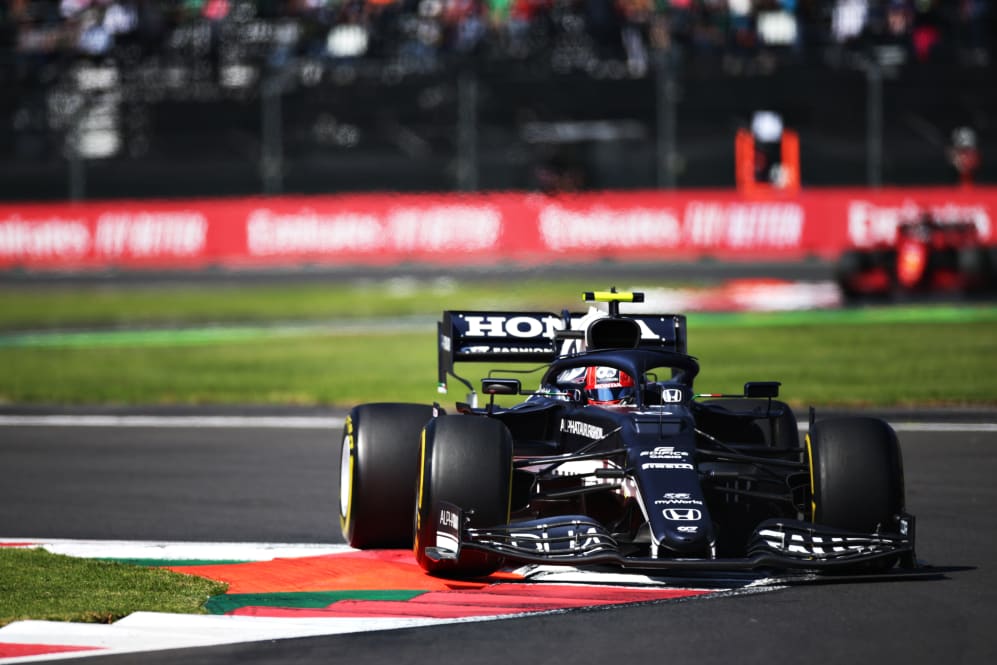 The odds for fastest lap
In the last five Grands Prix, Bottas has taken fastest lap twice while Hamilton has taken it once, Norris once, and Ricciardo once. This truly is an open contest.
BEYOND THE GRID: 'It starts to eat you from inside' – Valtteri Bottas on pressure and pride at Mercedes
And that was proven in Mexico City when Bottas was pitted late on for new tyres to deny Verstappen that bonus point for fastest lap. The Finn couldn't quite make it happen on his first go, was stopped again, and finally took the bonus point away from the Dutchman – on the very last lap of the Mexico City GP.
Of course, fastest lap will be of a higher priority to the top teams than before, with just one point separating Red Bull and Mercedes in the constructors' championship.
Who will take it this weekend? The odds:
Max Verstappen 2.75
Lewis Hamilton 2.90
Sergio Perez, Valtteri Bottas 6.00
Charles Leclerc 19.0
Carlos Sainz 29.0
Lando Norris, Pierre Gasly, Daniel Ricciardo 41.0
George Russell 101
Antonio Giovinazzi, Esteban Ocon, Fernando Alonso, Kimi Raikkonen, Lance Stroll, Mick Schumacher, Nicholas Latifi, Nikita Mazepin, Sebastian Vettel, Yuki Tsunoda 251
What are the odds for which team will take the most points?
Red Bull have taken 80 points – 40 per weekend – in the last two Grands Prix, out-scoring Mercedes by 35 to almost level the constructors' championship. In fact, Ferrari scored 18 points last time out, as much as Mercedes, to move ahead of McLaren in the battle for third overall. Who will reign supreme in Brazil?
Red Bull 1.35
Mercedes 3.00
Ferrari 21.0
McLaren 34.0
AlphaTauri 41.0
Williams 101
Alfa Romeo, Aston Martin 201
Alpine, Haas 251
READ MORE: What time is the 2021 Sao Paulo Grand Prix and F1 Sprint, and how can I watch them?
The odds for a Safety Car appearing during the race
Of the last 20 races held in Sao Paulo, there have been 11 where one or more Safety Cars or Virtual Safety Cars have been deployed. In 2019, there were two Safety Car deployments – and in last weekend's Mexico City Grand Prix there was one. The odds once again lean towards a Safety Car being deployed in the Grand Prix.
Yes 1.50
No 2.40
Odds supplied by 188BET – odds are in USD$ and timestamped November 10 2021, 1630 GMT.