BEYOND THE GRID: Kevin Magnussen on the 'misery' he felt before leaving F1 – and his triumphant return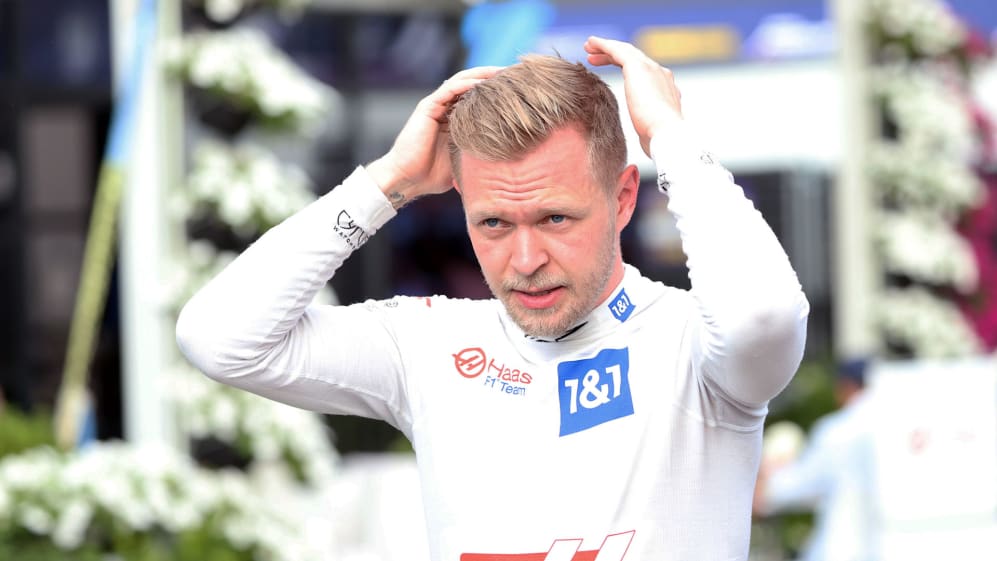 Kevin Magnussen is this week's guest on our Beyond The Grid podcast – with the Haas racer opening up about how success or failure in Formula 1 had dominated his wellbeing prior to his year off from the sport.
In the latest episode of Beyond The Grid, Magnussen reveals to host Tom Clarkson the extent to which Formula 1 consumed his life, and how "if it wasn't going well on track, my whole life was a misery". But since his year away from the sport, Magnussen has developed a new perspective, thanks in part to becoming a father.
"The year I had out, it felt like 10 years! It felt like so much stuff happened," says Magnussen. "When I got back in the car, I didn't really feel like I'd been out for very long, but when I look at all the stuff that happened outside of the track, it feels like a long time.
READ MORE: First victory main target for 2022, says Sainz
"I think having a kid certainly gives you… it moves around all your priorities in life. Like Formula 1 is still super important, but it's not the most important thing in your life.
"Something else is more important, like your family is more important, like the life outside of F1 related to anything with your family, that life is the most important. Before it wasn't, Formula 1 was absolutely the most important thing. I thought that happiness was one-to-one related with F1 – at least that's how it felt. If it wasn't going well on track, my whole life was a misery and it's not like that anymore. It feels very different."
Tom Clarkson goes on to ask Magnussen whether this new perspective makes him a better driver, and the one-time podium finisher believes it has.
"I think so," replies Magnussen. "It certainly feels like I am able to enjoy it more. I feel like it's all just like a bonus, all like just a gift somehow, and I can just have fun... Also, I think losing F1, having that slip away and having closed the chapter on F1 fully mentally, then makes it a little less scary now.
BEYOND THE GRID: Susie Wolff on turning her F1 dream into reality
"You know, I've lost it and I felt fine with it and now I'm not scared of losing it. I hope I can have many years in Formula 1 from now on, but I am not scared anymore, and I don't think it's good to be scared. I think it's way better to just be happy and grateful and not have any fear. And that's kind of where I am now: I'm very relaxed and I know what I am able to do."
Listen to the fascinating episode of Beyond The Grid in the player above – or tune in via your preferred podcast provider.
Find more episodes of Beyond The Grid here – including interviews with the likes of Carlos Sainz, Susie Wolff and Nigel Mansell.