Podcast
BEYOND THE GRID: Liam Lawson on how he's thrilled but 'unfulfilled' with his F1 debut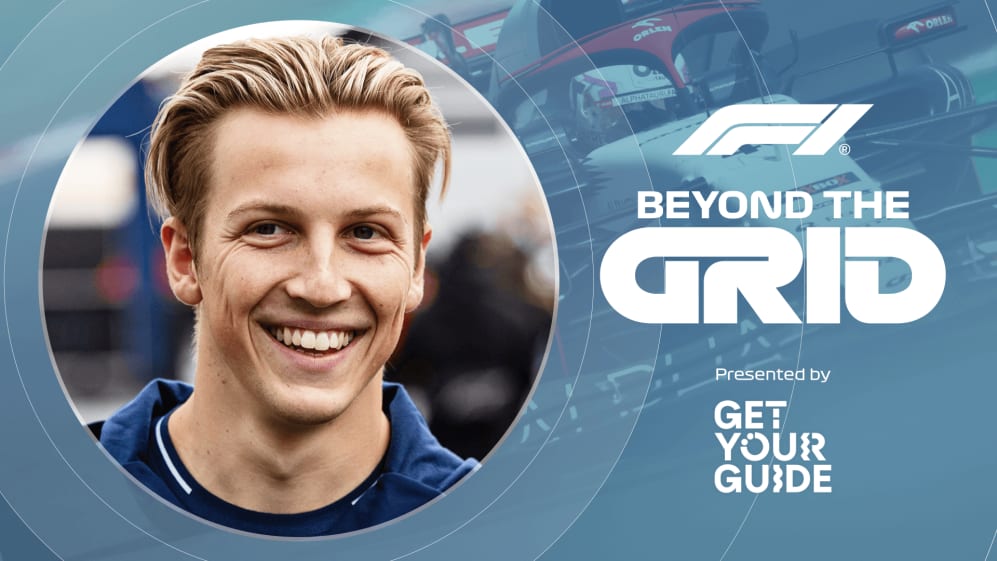 On this week's episode of Beyond The Grid – brought to you by GetYourGuide, home of unforgettable travel experiences – Liam Lawson joins the show to discuss his debut stint in F1 this season.
It's fair to say the New Zealander passed his first F1 exam with flying colours in 2023, after he was thrust into unexpected action.
BEYOND THE GRID: Andrea Stella on Norris and Piastri's greatest strengths and his mission to transform McLaren
His performances in Daniel Ricciardo's absence, after the Australian broke his hand in a free practice crash in Zandvoort, vindicated Red Bull's faith in the 21-year-old and suggests we haven't seen the last of him in an F1 car.
Lawson is clearly very determined to return to the pinnacle of motorsport after being left 'frustrated' at not having a seat on the grid for 2024.
On this episode he tells host Tom Clarkson about how he felt when he received the call-up at Zandvoort, what he's learned from the five Grands Prix he raced in and why he wants to inspire young racers in New Zealand. He also discusses his hopes for 2024 and much more.
BEYOND THE GRID: Vitantonio Liuzzi on racing for Red Bull, a sour exit from Toro Rosso and beating Michael Schumacher
To listen to Lawson's Beyond The Grid interview, hit go on the player above or head here to catch it on your preferred platform.
Go to GetYourGuide.com to book an unforgettable travel experience now.