Podcast
BEYOND THE GRID: Mansell on battling Senna, overcoming adversity, and why his 1992 title win left him 'empty'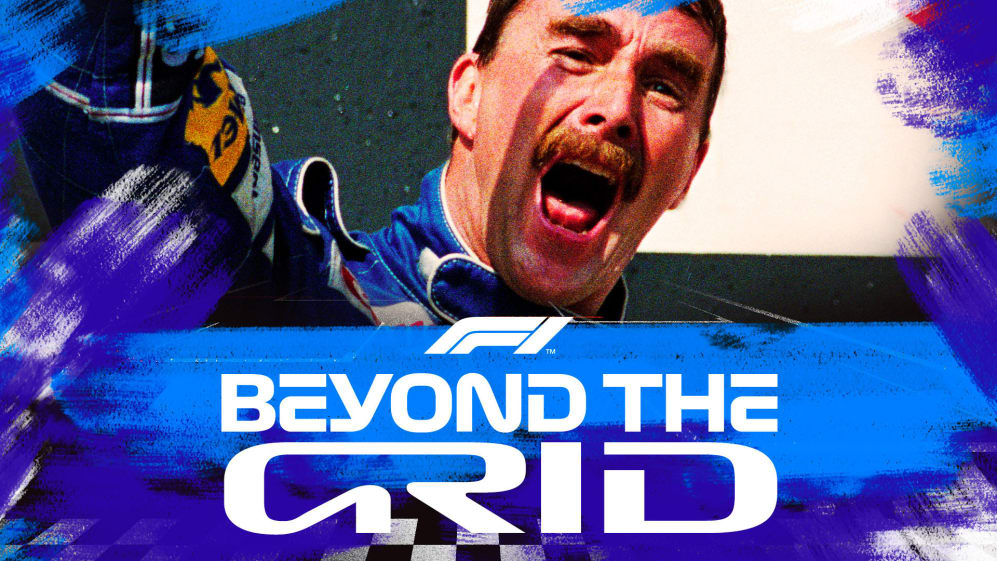 The inimitable 1992 Formula 1 world champion Nigel Mansell is the guest on the latest Beyond The Grid podcast episode – and the former Williams and Ferrari driver recalls his success 30 years after his title triumph...
Mansell won his first and only F1 title at the age of 39 – making him the oldest driver to do so since Graham Hill in 1968. The Briton had spent years hunting for that elusive achievement and sealed it at the 1992 Hungarian Grand Prix. But how did it feel?
READ MORE: Floods, flying cars and collapsing drivers – 5 crazy street circuit debuts from F1 history
Thirty years later, he recalls: "Disbelief. 'Is it really true? Have we really done it?' Emptiness. Shock.
"It's the flash of adrenaline where everything stands still. When something means so much to you, and you think you've actually done it and achieved it, and you've spent 40 years of your life attaining that – basically what happens, I think your brain upsurges to the point that your brain fuses. So when it fuses, there's emptiness – because you can't compute anything!"
Mansell discusses much more on the podcast, including the adversity he faced rising through the ranks and fighting for his seat – not to mention his 31 Grand Prix wins – as well as his relationship with one of his fiercest rivals of all: Ayrton Senna.
Among other flashpoints, he looks back at the 1992 Monaco Grand Prix – where Mansell lost out to the Brazilian by just 0.2s after a fantastic late-race battle.
READ MORE: Trailblazing racer Lella Lombardi remembered, 30 years on from her death
"The incredible thing I'm very proud of is, I'm a sportsman," Mansell tells host Tom Clarkson. "I didn't knock him off, I didn't hit him up the back… although I do have thoughts about that now – he's done it to me enough!
"We both drove our hearts out, but I was very proud of the fact that we didn't make contact. I was very honourable not to, shall we say, help him into the barrier…"
For much more, listen to the latest episode of Beyond The Grid in the player above – or head here to listen to Beyond The Grid via your preferred podcast provider.