Podcast
BEYOND THE GRID: Pierre Gasly on his hopes for his future with Alpine, his maiden victory at Monza and much more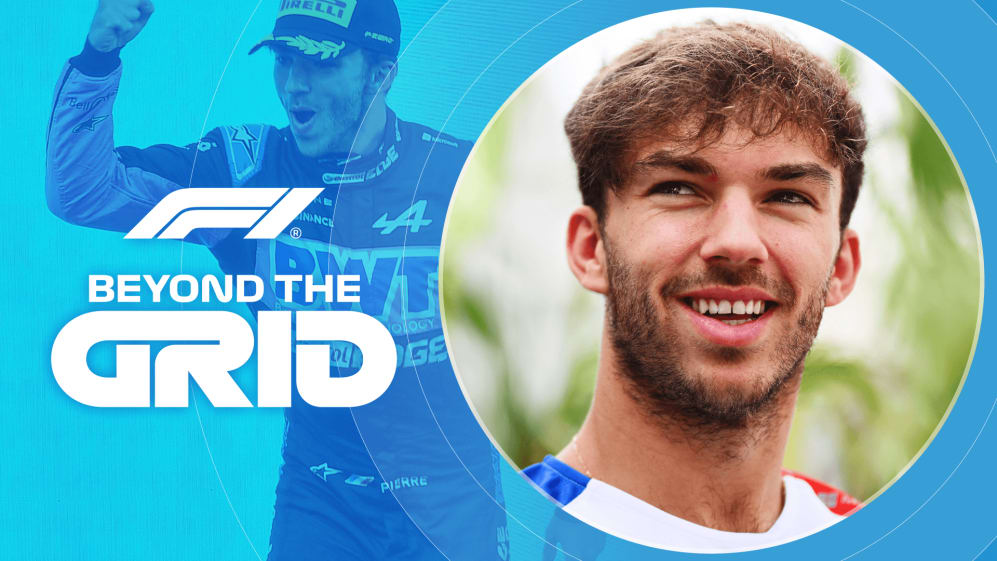 For the first time since 2018, Pierre Gasly returns to the Beyond The Grid podcast as he sits down with Tom Clarkson to discuss all from his maiden victory at Monza to his hopes for his future with Alpine.
Gasly scored his first ever F1 victory back in 2020 at the Italian Grand Prix with AlphaTauri, and he explains how that victory made, not just an impact in his life and career, but also for French Formula 1 fans.
READ MORE: Gasly dubs Sao Paulo GP one of Alpine's 'best races' but Ocon blasts his day as 'not good enough'
He also discusses his decision to move from AlphaTauri to Alpine at the end of last season, why he's improved so much after the summer break, his relationship with Esteban Ocon, and his former team mate Yuki Tsunoda.
The French racer also looks back on the death of his childhood friend Antoine Hubert, and how it changed his outlook in life. He also reveals why he believes he is living Hubert's dream of racing for Alpine in Formula 1.
You can also hear Gasly reflect on losing his Red Bull seat back in 2019, as well as revealing what it was like to sit down with the drivers at the end of last season for Sebastian Vettel's retirement dinner in Abu Dhabi.
Lastly, Gasly has not won a race since that afternoon in Monza, and despite the ups and downs of his first year with Alpine, he reveals his hopes of returning to the top of the podium as soon as possible, looking towards the 2024 campaign with Alpine.
To listen to this week's episode of Beyond The Grid, simply hit go on the audio player above – or click here to listen via your preferred podcasting platform.