Podcast
BEYOND THE GRID: Stefano Domenicali on leading F1, the sport's future, Max Verstappen and more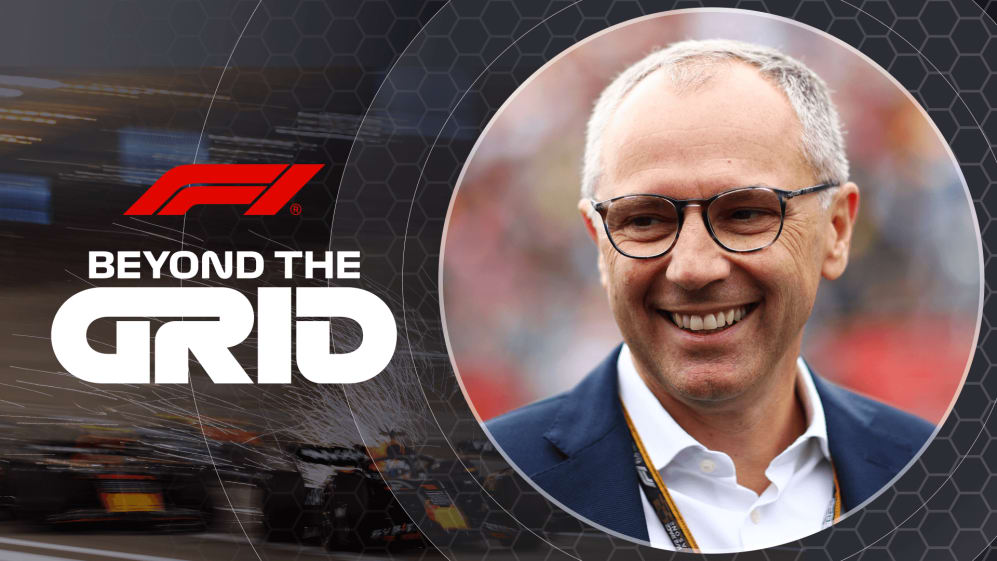 On this week's episode of F1's Beyond the Grid podcast, Tom Clarkson is joined by Stefano Domenicali, the President and CEO of Formula 1, as they discuss the future of the sport, his time at Ferrari, Las Vegas, and much more.
Domenicali starts by discussing the decision not to proceed with the 2023 Emilia Romagna Grand Prix and why, even though it was the right thing to do, the decision still hurt.
FULL TRANSCRIPT: Read every word from McLaren stalwart Neil Oatley's Beyond The Grid podcast
The Italian also discusses where he was when Chase Carey called him to gauge his interest in running Formula 1, what his family said when he told them about the potential opportunity, and why he calls F1 the "family business".
Domenicali also explains why his experience of being Team Principal at Ferrari has helped him in his current role, and why there are plans to potentially expand the grid – even though he believes 10 teams are enough to put on a show.
He later expresses his admiration for Max Verstappen's performances so far this season, calling him "one of the best drivers ever".
Domenicali also explains why he believes 24 races each season should be the target for the sport moving forward.
He also expands on why some races may be put on a rotational basis, as well as why the historical circuits are so important but must evolve with the times, and his hopes for the upcoming Las Vegas Grand Prix.
To hear Domenicali's Beyond The Grid interview, hit go on the player above or head here to catch it on your preferred platform.