Podcast
BEYOND THE GRID: Timo Glock discusses his time in F1, the aftermath of Brazil 2008 and much more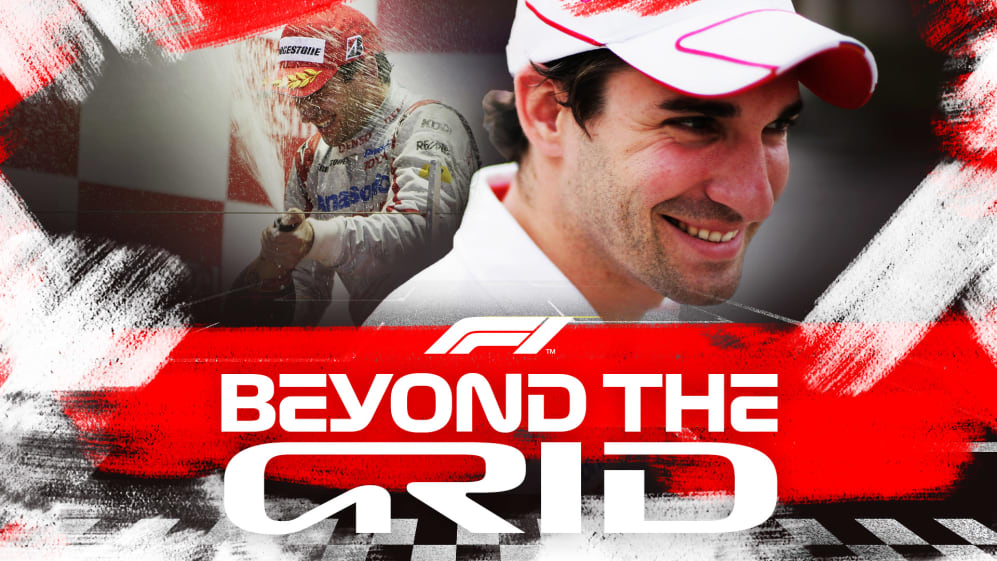 Timo Glock played a part in one of the most iconic scenes in Formula 1 history back in Brazil in 2008, but the German racing driver's career was much bigger than that moment. So, on this week's episode of our Beyond the Grid podcast, Glock sits down with Tom Clarkson to discuss his journey in motorsport.
Glock opens up about how his father influnced his passion for the sport, while discussing his late start in motorsport – having begun his karting career at age 14 – as he also explains how the success of Michael Schumacher inspired his journey to Formula 1.
He also opens up about the surprise last minute phone call from Eddie Jordan that got him his first start and points in Formula 1 at the 2004 Canadian Grand Prix – replacing Giorgio Pantano – as he recalls his frustrations at not getting a seat for 2005 and the call that he made to his father after nearly giving up on the sport.
PALMER: How De Vries took full advantage of his surprise F1 debut and staked his claim for a 2023 race sea
Glock then spent time away, racing in America, but returned to Formula 1 with Toyota in 2008. He talks about how his time scoring points and podiums with the Japanese team nearly saw him get his move to a title-winning team for the 2010 season, only to find himself at the back of the grid with Virgin Racing that year.
Glock also discusses that infamous moment in Brazil in 2008, recalling how he found out what had happened, the abuse he and his team received, and what his relationship is like now with Felipe Massa.
Listen to his insightful interview on Beyond The Grid in the player above or head here to catch it on your preferred platform.