Feature
PALMER: How De Vries took full advantage of his surprise F1 debut and staked his claim for a 2023 race seat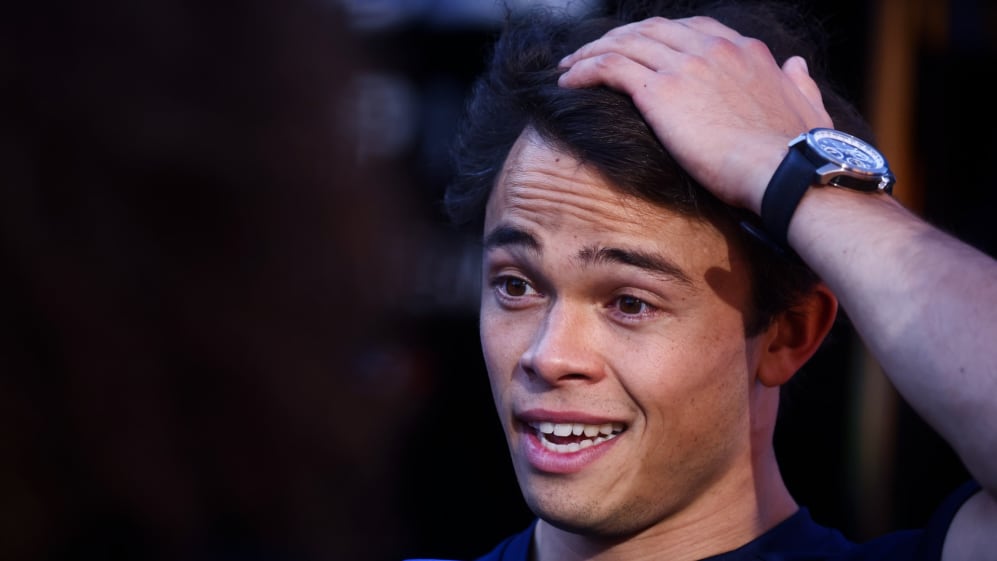 Jumping in for a one-off race in any category is a tough ask, let alone in F1. The regulars are all in the zone, know how everything works and should be on top of their game, whilst you have to learn on the job and constantly play catch up.
What makes Nyck de Vries's debut all the more impressive was that he didn't even get any Friday running for Williams and wouldn't have been preparing to race at all before the weekend, until getting the call up to replace Alex Albon on Saturday morning.
Not only did he jump into the deep end against the best drivers in the world mid-season, but he had next to no preparation time. Ninth place on Sunday was a brilliant result, but the way he did it was all the more remarkable.
READ MORE: 'I grabbed my opportunity with both hands!' – De Vries discusses 2023 prospects after stunning F1 debut
Aston Martin ran De Vries in FP1 in place of Sebastian Vettel, which by pure chance was a real bonus for the Dutchman, who could get an eye in, albeit with no view to racing at that point.
Aston have two drivers signed for 2023 and aren't considering De Vries for a role, but committed to using him to fulfil one of their FP1 rookie drivers slots for this year.
Jumping from an Aston Martin to a Williams for Saturday would have had its difficulties, but a big plus for De Vries would be familiarity with the Mercedes power unit that he's used now at Mercedes, Aston Martin and again at Williams. The power unit procedures and settings are some of the more complex differences across the cars, but all of the Mercedes teams are operating in the same way.
The bigger challenges for De Vries would be getting used to a new race engineer, getting used to how the Williams team works through the more complicated and crucial parts of the weekend, as well as getting a handle on the characteristics of the Williams car in such a short space of time.
READ MORE: Albon set to return home following appendicitis surgery
Qualifying was a big test, and with just 21 laps completed in FP3 – with time lost for the lengthy changing of positions from Albon's cockpit settings to the significantly shorter De Vries's – the rookie was up against it, particularly in a Williams that often struggles to make it through to Q2.
Out-qualifying Nicolas Latifi was impressive and surely haven't helped the Canadian's chances of remaining in Formula 1 for next season. You could see the added pressure Latifi was feeling as he locked up into Turn 1 and spurned his final chance of improving. De Vries had his own final Q1 improvement chalked off for track limits, but had done enough to proceed anyway, underlining his pace.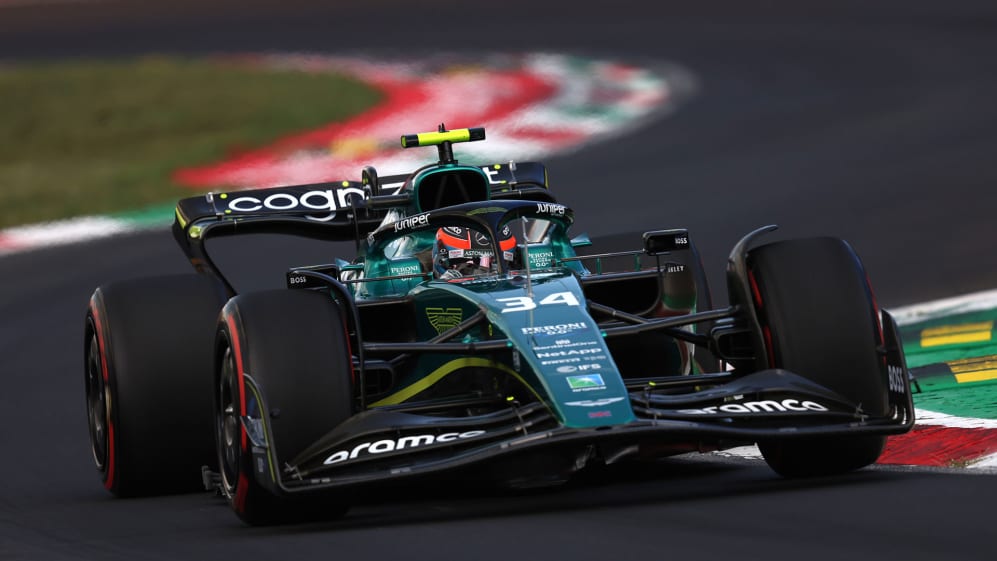 The race was more impressive to me than qualifying though. Albon has been on average half a second faster than Latifi on Saturdays, so it wasn't a complete shock that De Vries could be faster as well – Latifi has been particularly struggling in this generation of car. The way that the debutant managed through the race was what secured him the points.
Nyck opened up after the race, saying he'd barely slept on Saturday night with the nerves ahead of his debut, especially with as lofty a grid spot as eighth, starting alongside his compatriot and championship leader Max Verstappen.
F1 NATION: Max's maiden Monza win and debut delight for De Vries – it's our Italian GP review
But it didn't show as he made a fine getaway on a soft set of tyres, which Williams used to aid grip at the start and maintain position in the top 10.
De Vries then kept an extremely cool head whilst battling in a DRS train behind Daniel Ricciardo's McLaren.
While DRS trains can be immensely frustrating for a driver, because you don't get the straight-line speed benefit compared to the car ahead (everybody has DRS), you have to have your wits about you as well, because a slight misstep can break the chain and leave you vulnerable to attack from behind.
Listening to radio communication from driver to engineer, it was impressive also to hear how De Vries was able to get a read of the race and ask his engineer for settings, as well as make some important strategy input while in the heat of battle.
Having spare mental capacity to think about subtle differential tweaks and brake map adjustments can make a critical difference to a driver's performance, throughout an ever-evolving race situation as tyres degrade and compounds change.
SAY WHAT?! De Vries's debut delight and Verstappen's victory feature in the best team radio from Monza
In truth it showed that while De Vries is a rookie, he's actually much more experienced than some drivers within the field at Monza. Aged 27 and already not only a Formula 2 champion but a Formula E champion as well, he showed that maturity at the wheel to not only deliver great pace but display a good understanding of the car, how to adapt the settings through the race and what was needed to achieve the best result.
The late Safety Car may have been a reprieve for Williams, with De Vries's car slowly overheating its brakes and Alfa Romeo's Zhou Guanyu in hot pursuit, but it was no less than deserved for an outstanding debut.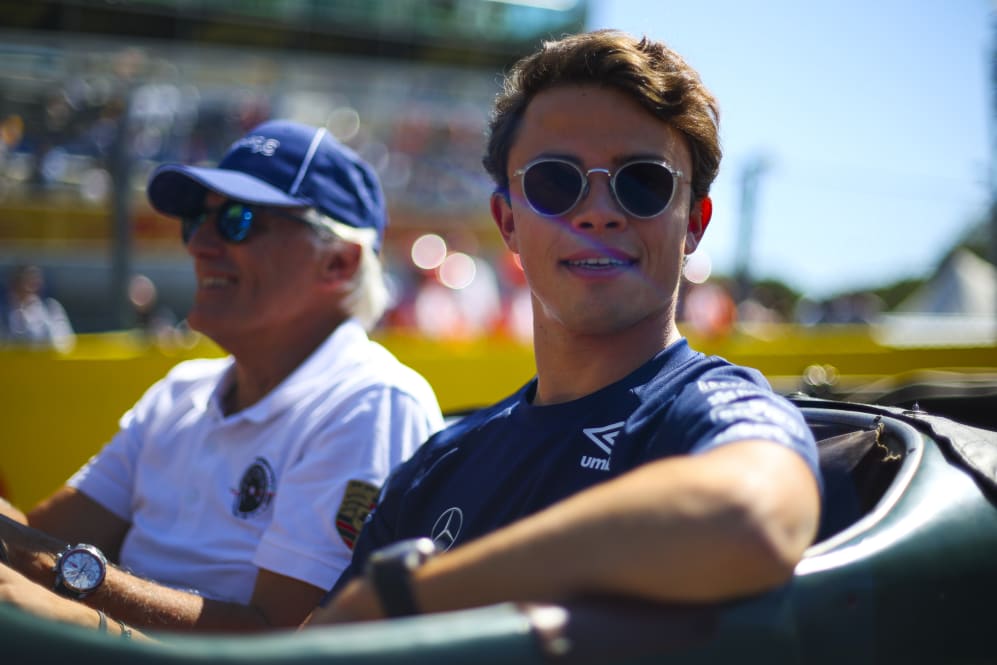 Alex Albon has been putting in stellar drives all season at Williams and De Vries's Monza effort was Albon-esque in its delivery. Relatively understated, but by plugging away the result turned up at the end, made all the more impressive by it being a debut.
READ MORE: 6 Winners and Losers from the Italian Grand Prix – Who starred at Monza?
Surely for Williams now, the prospect of having two potential point scorers will be too appealing to turn down for 2023. But it won't just be them that are keen on De Vries's signature now. The rise in fortunes for the former F2 champion couldn't have been clearer after a wonderful cameo which showcased his ability.
Any reserve driver outing is an opportunity, and Nyck De Vries grabbed it with both hands in Monza.
Tap here to discover more about F1 TV , with enhanced race coverage, exclusive shows, archive video and more