Binotto confident straight line speed is 'no longer a disadvantage' for Ferrari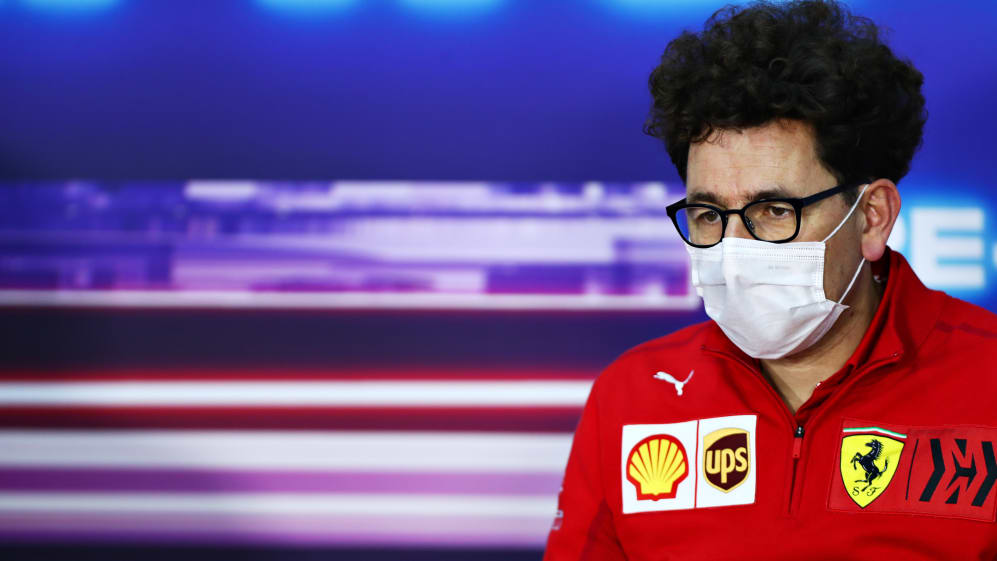 Ferrari entered pre-season testing with high levels of interest after a tough 2020, and Mattia Binotto says he's confident his team have eradicated their biggest weaknesses with their new car.
Changes to the way teams could run their power units hurt Ferrari significantly last season, with Binotto admitting technical directives had pegged them back. That loss of power was coupled with high levels of drag on the 2020 car that left Ferrari slow in a straight line, but winter improvements appear to be translating to the track according to the Scuderia chief.
WATCH: 'Never judge anything after pre-season testing', says Charles Leclerc
"We knew that with only three days it would be very busy and very intense – it has been very busy and intense," Binotto said on the final day of pre-season testing in Bahrain. "I think so far it has run smoothly. The main priority was certainly to understand the car behaviour, mapping in all the conditions, and that is where we focused our energy.
"I think so far we collected a lot of data – that data now needs to be analysed and [we need to] understand the variations between the track, wind tunnel, simulation, etc. But I have to say in terms of data measurements all went very smooth and we made our mileage and somehow we follow our plan.
"Obviously we know how the engine is running on the dyno. When you fit it in the car what you may have a look at on track is the speed and eventually the relative speed to the others.
"When we were here last year in Bahrain for the race and for qualifying we've been very slow here on the straights – we didn't enter into Q3 and we were very distant from pole. Now if I look at the first days I think at least on the straights the speed is alright. It doesn't seem to be such a disadvantage as it was last year.
GALLERY: The best pics from the final day of testing in Bahrain
"We know it's not only power, it's the drag of the car as well – as we often said last year – but let me say that both of them contributed in improving our speed on the straights and today we feel it is not anymore a disadvantage."
Although the power unit has been a big area of focus from outside, internally Ferrari have also been trying to address a weakness with the rear end. And the signs on that front are also positive according to Binotto.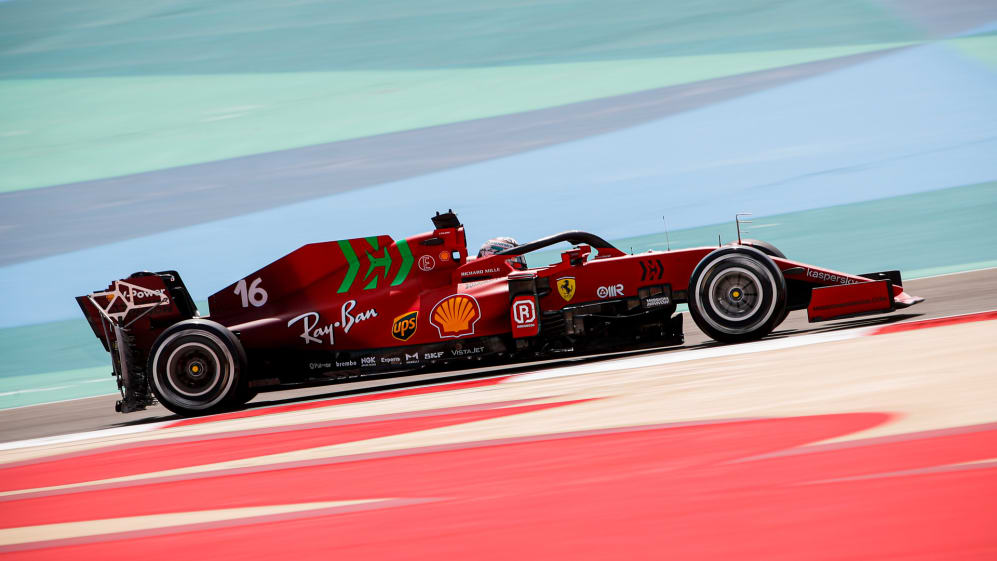 "We tried to develop the back of the car as much as we could. I think what was more important for these days was to understand the correlation between the wind tunnel and the simulations, so gathering data and comparing.
"I think we are pretty happy with the correlation, which means we've got a good baseline at least for the next simulations and eventually developments. So correlation was a key factor of those days, so far at least it's looking pretty well."
Carlos Sainz takes the wheel for the final afternoon of pre-season testing, with team mate Charles Leclerc having set the second-fastest time in the morning behind Sergio Perez's Red Bull.