Ferrari's all-new 2021 engine delivering 'very promising' dyno figures, says Binotto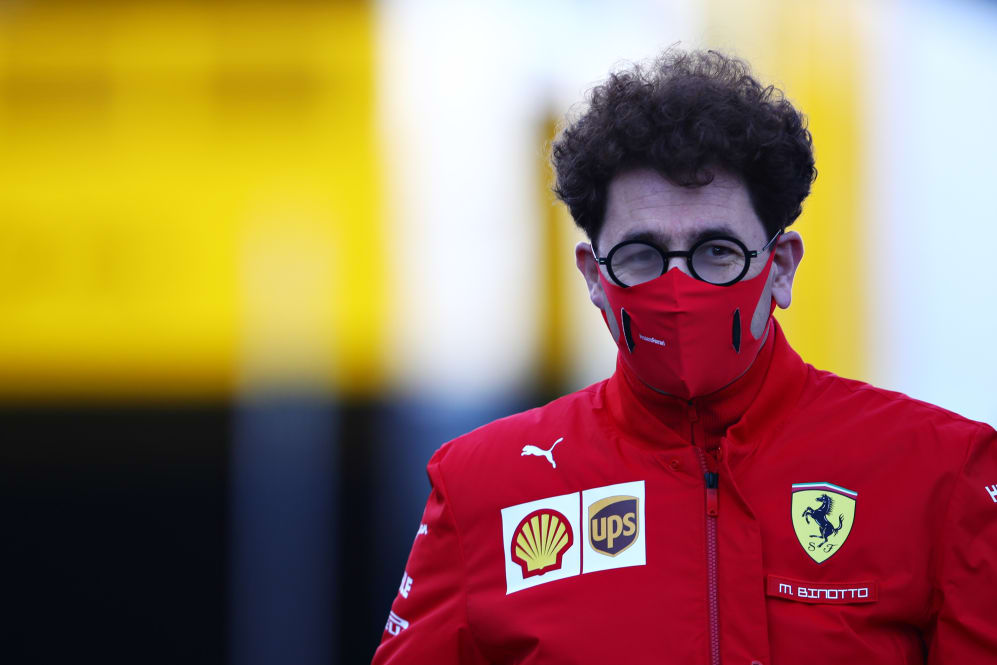 An extraordinary turn of events this season has seen Ferrari slide from being comfortably the second-best manufacturer in F1 last year to fighting it out with AlphaTauri for P6 in 2020. But with Ferrari having announced a brand-new power unit for 2021 to try and stop the rot, Team Principal Mattia Binotto said the early signs coming from the dyno at Maranello were looking good.
A lack of horsepower has been one of the main hindrances for Ferrari this year, leading to the team scoring just 103 points in the first 13 races of the season – having taken 326 in the same period last year – while there's also been a knock-on effect for Ferrari's customer teams Haas and Alfa Romeo, who as of the Imola race had scored just 11 points between them in 2020.
READ MORE: Why Ferrari reverted to their original diffuser spec in Imola after Portimao experiments
But having announced that the team would try to fix the problem by investing in an entirely new engine for 2021, Binotto said the unit was showing "very promising" performance in testing so far.
"We do not have currently the best engine," admitted Binotto, "and I think that next year, we may have a completely new power unit, as per the regulations. At Ferrari, we have invested a lot in developing further the power unit for 2021, and for 2022. The engine is running currently at the dyno and I think the feedback, in terms of both the performance and reliability, are very promising."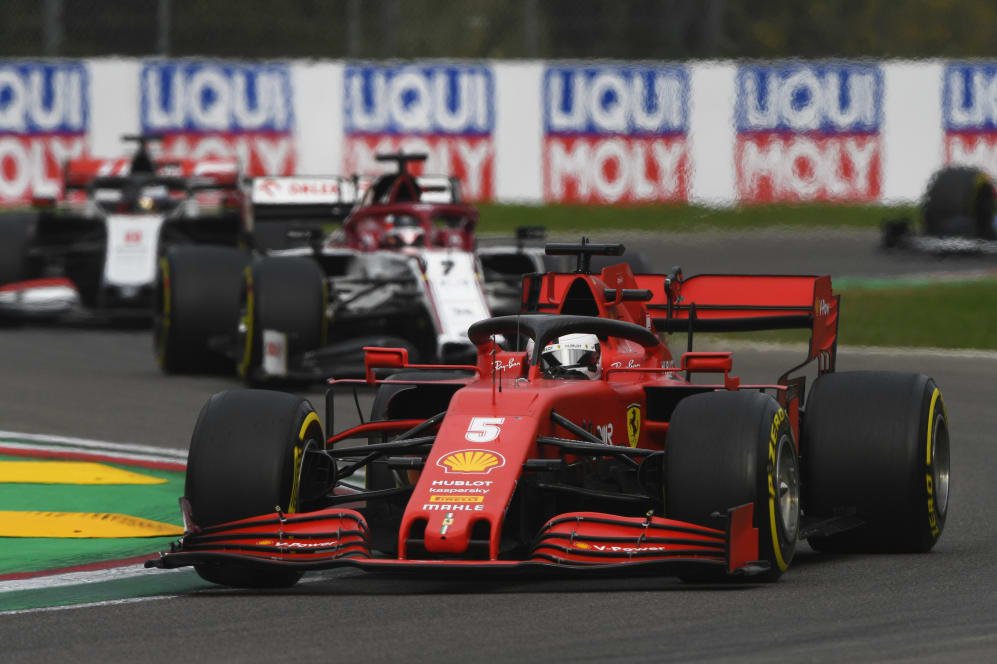 From 2021, teams will be limited in the amount of power unit testing they can carry out on the dynos in their factories. But Binotto added that, because of those restrictions, it was up to Ferrari to be "creative" in how they used their dyno time.
"We've got dyno limitations [for 2021]," he said, "and it's down to us to be efficient in the way we are planning all the tests on the dynos, and being even creative in the way we are approaching the testing. But I think that even if we've got some limitations on dyno operations, still there is room for improvement, and I think that, from what I can see today at the dyno, I'm happy with the results."
READ MORE: 'I've always been able to extract the maximum' – Vettel puzzled by 2020 under-performance
Despite Ferrari's 2020 struggles, the team have seen an upturn in form of late, with a series of upgrades having helped Charles Leclerc to finish in the top eight for the past five races, including the Monegasque most recently taking P5 at Imola.
2020
Ferrari sit P6 in the constructors' currently
POSITION
POINTS

3

Renault

135

4

McLaren

134

5

Racing Point

134

6

Ferrari

103

7

AlphaTauri

89