Binotto explains why Ferrari struggled in Hungary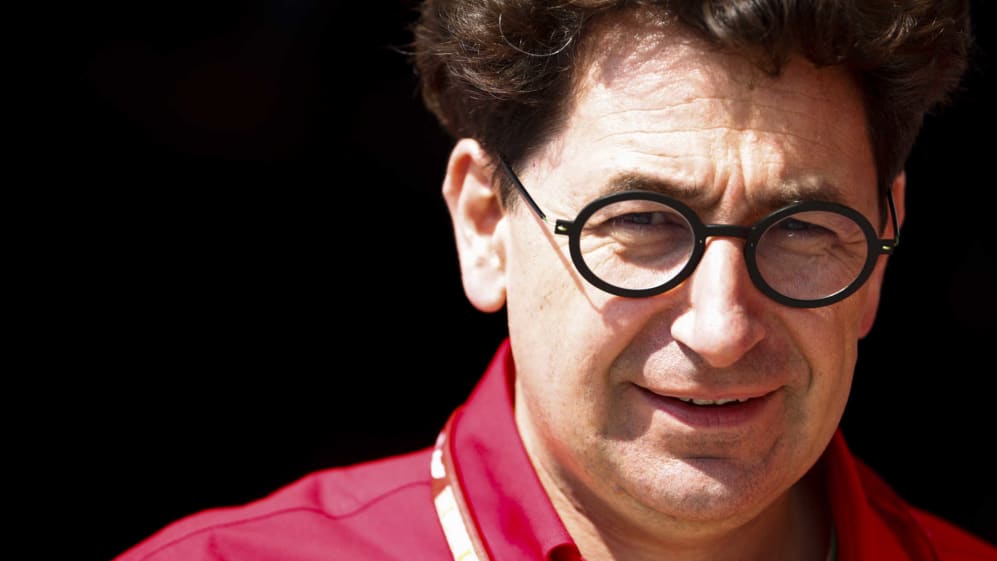 Ferrari's quest to dethrone Mercedes hasn't materialised this season, winless after 12 races and more than a minute off the pace in Hungary. Team Principal Mattia Binotto's in-depth explanation of events at the Hungaroring showed just where the Scuderia are falling behind.
Single-lap pace analysis on Friday indicated that Ferrari were on a par with Red Bull, and not far behind Mercedes, but Binotto reiterated that it was race pace where Ferrari were struggling. A combination of aero deficiencies, high temperatures and Hungary's tight twists and turns caused the tyres to overheat, according to the Ferrari boss.
"We can't take satisfaction from today's result, when what was mainly to blame was a lack of aero downforce, which at the moment penalises us even more in the race than in qualifying," he explained after the Grand Prix.
"Over a long distance you are sliding, overheating the tyres and things are certainly more complicated. The hot conditions did not help and actually caused us more problems in terms of reduced grip levels."
Sebastian Vettel coped better in the race with those problems than team mate Charles Leclerc, the Monegasque driver forced to pit 12 laps earlier than his more experienced partner due to tyre wear.
"Sebastian did a good job of managing the tyres in the first stint, thus lengthening it, which meant he could fit the softs and run with them to the chequered flag. However, we have to understand why Charles' tyres wore so much and fix for the coming races," said Binotto.
With three laps left, Vettel skated past Leclerc on newer and softer tyres for the final podium spot. Yet, he was still more than a minute off leader Lewis Hamilton when the chequered flag flew. Binotto was concerned, not so much about the gap of 62 seconds, but the overall picture of Ferrari's race pace – for which there is no 'magic fix'.
"It has to be more than that," he said. "I think what we should try to explain is not the minute today but how is it possible that maybe a week ago [in Germany] we had the fastest car, and today we are somehow not the fastest. [Formula 1,] as we often say, is very track dependent.
"I don't think there is anything magic, it's not something you do in very few days."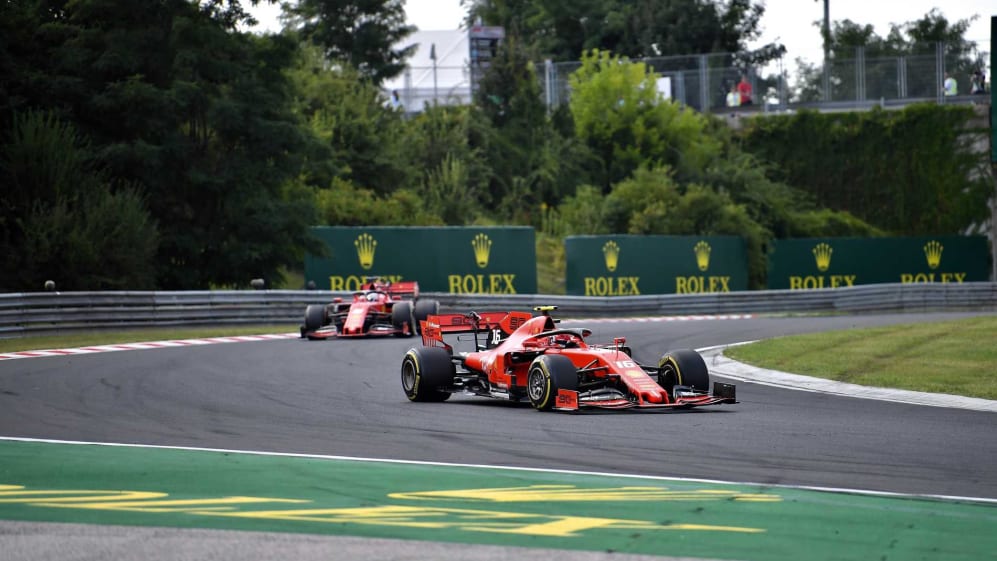 With the next race taking place in September, Ferrari will surely be using the three-week break for some much-needed rest and relaxation. Not quite, according to Binotto.
"Two weeks break, not three," he said, "and next week we will be back in the office as there is still much to do before we are on the summer break, but I think it's important for us to stop and rest a bit."
And that next race is Belgium, on the power-dependent Spa-Francorchamps circuit, where Ferrari will hope to kick off their second-half resurgence. Then there's Monza – their home race – where the crowds of Tifosi will be baying for a win.
"I think there are circuits where we can be faster. Maybe the next two – Belgium and Italy – are circuits with long straights… I think it's more power-sensitive so we should certainly be [more competitive] there, but there is nothing that is given. I think our competitors are all very strong and we try to challenge ourselves. I think the situation will be different to Budapest and we will try to prepare ourselves the best to seek the first victory," Binotto said.
Now at risk of being caught by Red Bull for second place in the constructors' standings, there's no doubt that the Italian team will be working tirelessly at Maranello this summer to fix the SF90's issues.