Feature
Friday Pace Analysis – Hungarian Grand Prix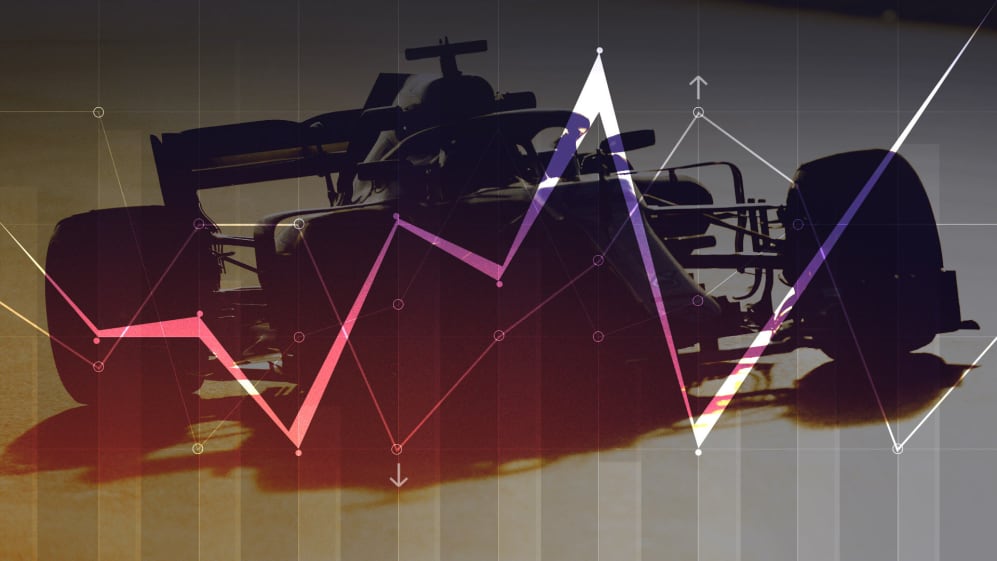 Formula 1 teams get three hours on a Friday to fine-tune their 2019 machines and gather precious data for qualifying and the race. But when it rains, running is limited, and the weekend suddenly gets harder and a lot more unpredictable. That's what happened today in Hungary – so who is best-placed, then? Let's take a look...
ONE LAP PACE
Usually, the challenge in Budapest is to find some shade in the paddock to keep out of the blistering heat, but this year the focus was on finding shelter from the rain on Friday. A reasonable amount of running was possible during FP1, but the teams and drivers had less success in the second session – the more important of the two.
Only around 20 minutes of dry-weather running was possible, meaning teams spent large amounts of time in the garage and only briefly headed out on the intermediate tyres to get a feel for the car in the slippery conditions. That was in case the forecast changes and rain hits in qualifying rather than FP3, as expected.   That meant teams have yet to do proper low-fuel simulations, so we have to make do with their quick laps on the soft tyres in FP1 to try and draw some conclusions. Excitingly, it's pretty close, with Mercedes leading the way and Red Bull and Ferrari just one-and-a-half tenths off the pace.
Best single lap
1 Mercedes (Lewis Hamilton) 1:17.233s
2 Red Bull (Max Verstappen) 1:17.398s +0.165s
3 Ferrari (Sebastian Vettel) 1:17.399s +0.166s
4 Haas (Kevin Magnussen) 1:17.942s +0.709s
5 Renault (Nico Hulkenberg) 1:18.417s +1.184s
6 McLaren (Lando Norris) 1:18.531s +1.298s
7 Alfa Romeo (Kimi Raikkonen) 1:18.787s +1.554s
8 Toro Rosso (Daniil Kvyat) 1:18.892s +1.749s
9 Racing Point (Sergio Perez) 1:19.325s +2.092s
10 Williams (George Russell) 1:19.649s +2.416s
Talk to those in the know in the paddock and they will back up this order, telling you that they reckon Mercedes have an edge – but only a very slight one – from Red Bull. Ask Pierre Gasly and he reckons Ferrari have yet to show their true pace and are very much in a three-way fight for top honours. 
Breaking down the lap, Ferrari look to have the legs on the field in the first sector, but when the slower-speed corners appear in the final sector they lose that advantage and more, with Red Bull and Mercedes comfortably clear.
Based on the running we can analyse, Haas are fourth-best, seven-tenths off the pace. Kevin Magnussen, running the latest version of the car upgraded for Germany, was quicker than team mate Romain Grosjean, who is still running the Melbourne-spec so they can back-to-back test.
Renault and McLaren are very evenly matched, Renault having the smoother day of the two, as McLaren were first forced to change Carlos Sainz's Friday engine for his race engine when they discovered a water pressure issue, while Lando Norris had a small hydraulic leak in FP2.
Alfa Romeo, who tested a low-downforce rear wing in opening practice, were next up, a couple of tenths ahead of Toro Rosso, who lost a bunch of track time after Alexander Albon got a couple of wheels on the grass at the start of FP2 and ended up in the barriers, ending his interest in the session.
Racing Point had a difficult day, too, with Lance Stroll and Sergio Perez not too happy with the car in the opening session, enduring a couple of spins without taking on any damage. And Williams, buoyed by their first point in Germany, were closer to the rest of the pack than they have been all year.
RACE PACE
  So this is usually the section where we have a graph highlighting who looks good and who is struggling in terms of long-run data. Unfortunately, there's very little useable data to make any meaningful conclusions.
However, teams adjusted their plans accordingly and tried to do some of their usual FP2 programme in the opening session. That means they do have some data, with most drivers completing a long run of between 11 and 19 laps on the soft tyre during the first session.
And at the very least, that will aid those who got clear runs to work on finding a good balance overnight for Saturday. It's far from ideal for the show – but there may be a silver lining…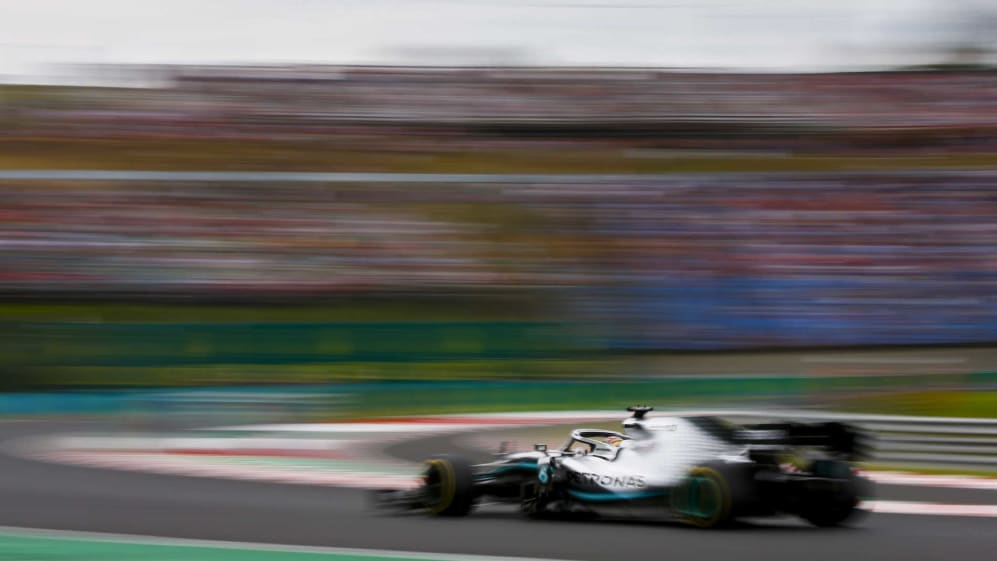 VERDICT
  The beauty of a wet Friday practice is that all the teams are put on the back foot with a lack of data. Most would hope to at least make up for that in the final hour of practice on Saturday. However, forecasts say the wet stuff will make a return for that session, before clearing up for a dry qualifying.
If the rain hits in FP3, it means teams will have to confirm their set-up for the rest of the weekend before qualifying with less data to base their decisions on than normal.
They will have little understanding of how the soft, medium and hard tyres will perform both on one lap and long runs, which should spice up strategies for Sunday, when conditions are expected to be warm and dry, temperatures peaking at 25 degrees Celsius.
So while the (soaked) fans at the Hungaroring didn't see as much track action as they had hoped, their sacrifice could well have set up the conditions for a cracking weekend. Not a bad way to enter the summer break, eh?