Binotto reiterates that Vettel and Leclerc have equal cars after contrasting races in Portugal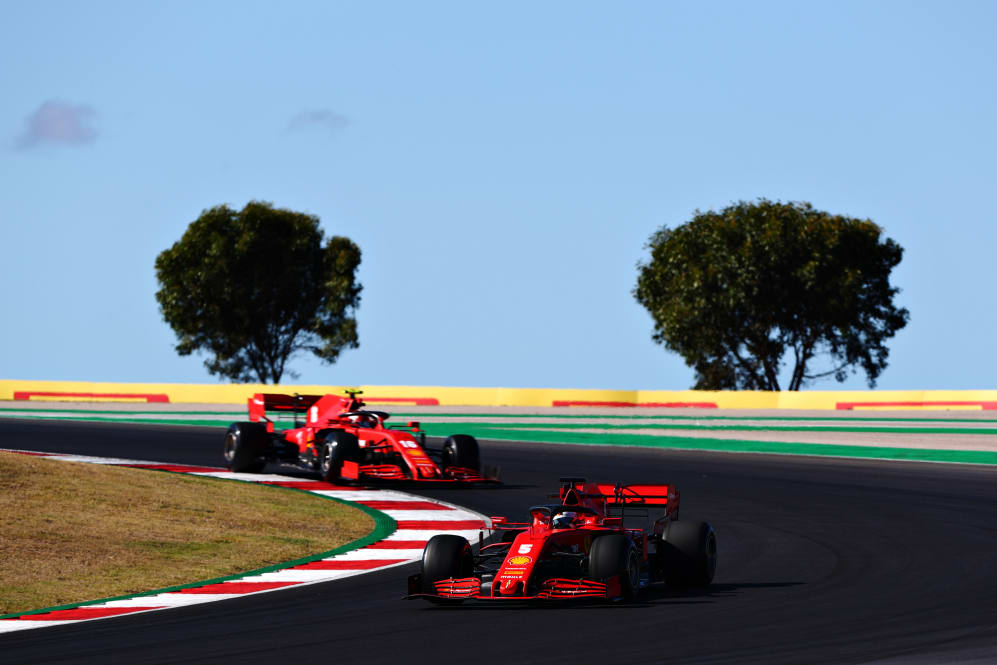 It was a tale of two races for Ferrari at the Portuguese Grand Prix as Sebastian Vettel qualified 15th and finished 10th while team mate Charles Leclerc managed to qualify fourth – and finish there. So why such a contrast between the two drivers' pace on Saturday and Sunday? Team Principal Mattia Binotto has moved to clarify that it's nothing to do with the duo having different versions of the Ferrari SF1000.
The pair have had markedly different seasons: Vettel has outraced his team mate only at Hungary and Belgium (excluding retirements for Leclerc) and outqualified him only at Styria and Hungary. Given that the Ferrari has been heavily updated over three phases (the latest implemented in Portgual), the question arose as to whether Vettel and Leclerc are running different cars, which Binotto strongly refuted.
READ MORE: Leclerc says patience the key as Ferrari race pace progress helps him to P4 in Portugal
"The machines are absolutely identical, there is no doubt," he said to Sky Italia. "I hope that Vettel can do a good qualifying at Imola, start further ahead and make more of his indisputable driving ability.
"Leclerc is certainly very good, but we expect more from a second driver," he added.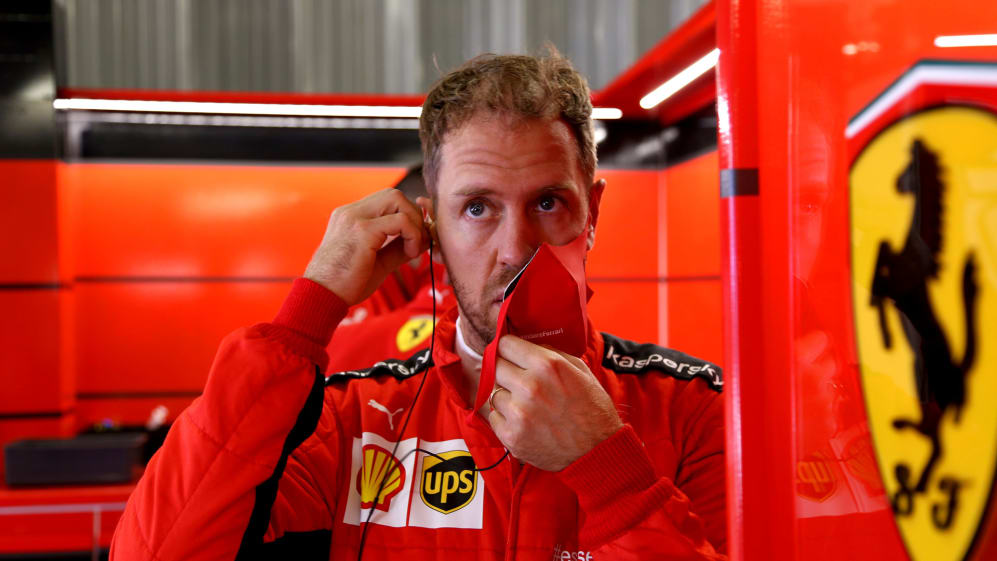 Vettel, who said after the Grand Prix: "I can't be satisfied with any race where I only manage to take a single point," reiterated Binotto's earlier comments and added his own reasons for the gulf in pace between Ferrari's racers in 2020.
READ MORE: Vettel says Leclerc's pace is currently in 'another league' after another Q2 exit
"Well, I think I have to think that we have the same car," said Vettel on Sunday. "And I think I trust the people around me and in the garage…
"Feeling-wise, I really struggled to get the good laps together, be consistent and feel the grip that maybe Charles is able to feel. So I'm working on it, yeah, there's nothing else other than work that will get me out of it.
"I think together with the team around me I'll try to make the maximum and hopefully we are in a better place next week. Our weakness at the moment is the Saturday. On Sunday we are struggling because we are always in the pack and it's a very difficult race and very different [to the frontrunners]. Probably not the best comparison," he concluded.
At Imola, on a two-day Grand Prix weekend, Vettel will return to the track where he fulfilled support duties for Sauber in 2006. This time around, he'll be attempting to salvage a troublesome season that has him standing 13th in the table.