Binotto responds to Ferrari chairman's comments that he expects Scuderia title 'before 2026'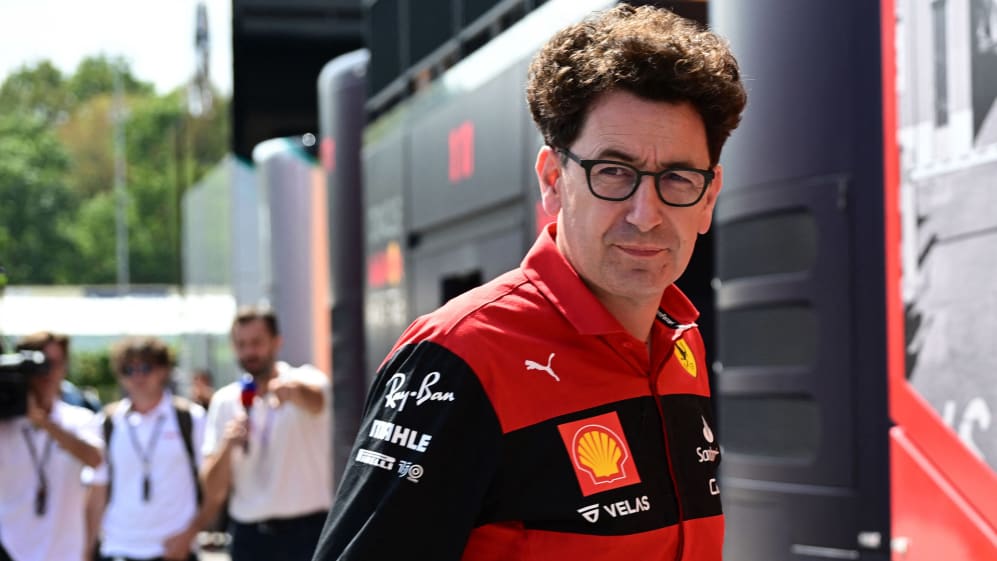 Ferrari Team Principal Mattia Binotto has responded to comments made by Ferrari chairman John Elkann, who in a newspaper interview affirmed his faith in Binotto and said that the Scuderia are on course to win the title by 2026.
In a lengthy interview with Italy's La Gazzetta dello Sport, Elkann spoke about Monza, Ferrari's automotive business and Italian sport in general. He was also asked about the job that F1 team boss Binotto has done since joining the team in 2019.
READ MORE: Sainz hails 'a pleasant surprise' as Ferrari lead Red Bull with early Monza pace
"We have great faith in Mattia Binotto and appreciate everything he and all our engineers have done," said Elkann. "But there is no doubt that the work in Maranello, in the garage, on the pit wall and at the wheel needs to improve. We must continue to make progress and that goes for the mechanics, the engineers, the drivers and obviously, the entire management team, including the Team Principal.
"We have seen that there are still too many mistakes when it comes to reliability, driving and strategy. Putting our trust in Binotto and his team was the right decision and it has paid off. Thanks to them we are competitive and winning again. But I am not satisfied because I think we can always do better."
With Ferrari currently 135 points behind Red Bull in the constructors' standings – Max Verstappen leading Charles Leclerc by 109 points in the hunt for the drivers' championship – Elkann was also asked whether Ferrari can win the titles with Leclerc and Carlos Sainz at the wheel.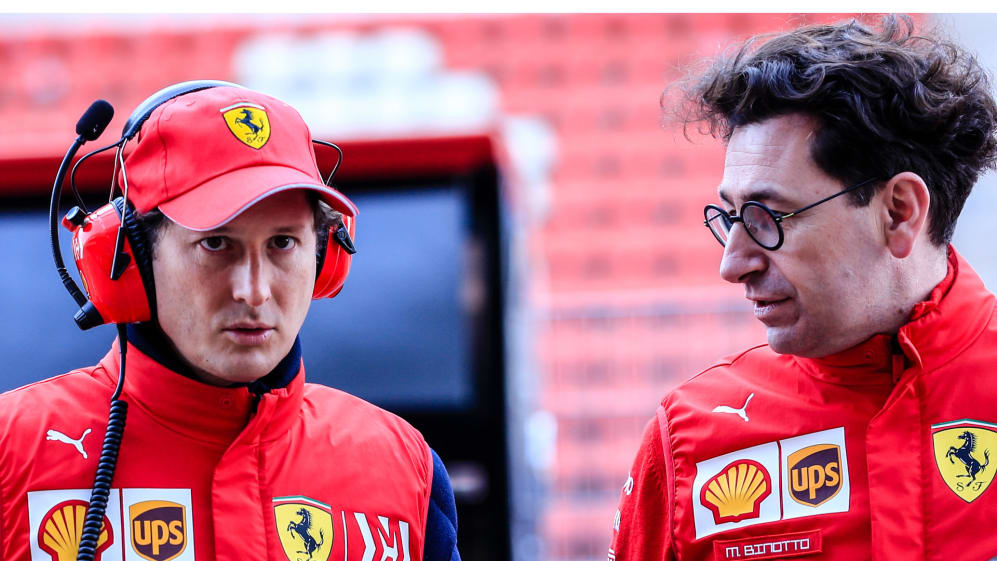 "Our first goal was to be competitive. If you are not, then you have nowhere to go, whereas you can always work on reliability," replied the chairman. "That's why I believe that before 2026 Ferrari will once again win the constructors' and drivers' titles, with Charles Leclerc in pole position. We are lucky to have two great drivers, probably the strongest pairing in Formula 1."
Binotto was asked for his response to Elkann's interview, ahead of final practice at Monza on Saturday morning.
READ MORE: 5 things we learned from Friday practice at the Italian Grand Prix
"I think it's more managing the expectations, but more than that I think what he said precisely is it's before 2026 – from now until 2026 – and I think the ambition of the team is now to do it as soon as possible. If we look at the current season, we are fully aware that there are still steps that are required to be somehow in the position to win the championship," said Binotto.
"Ferrari has done I think an enormous development in terms of performance from the last season to this one and if we look back at Ferrari, you need to go back many years to see such a development. Overall, the team have done a fantastic job in developing the current car but still there are situations: at first the reliability, because the reliability cost us at least a couple of victories, and to win a championship you need to be reliable, no doubt.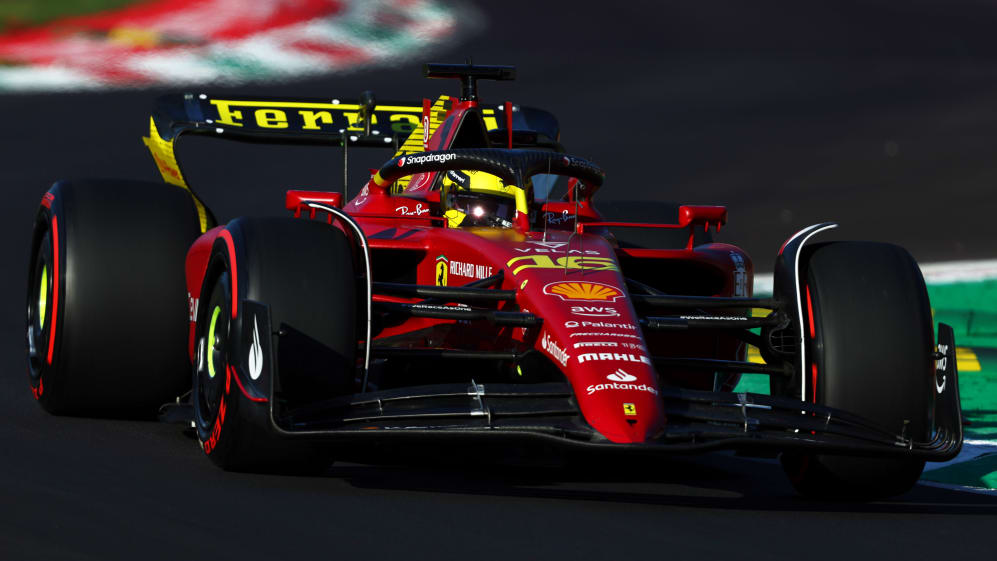 "Race management as well, strategy, pit stops – improvements are required. I think during the race weekend you may always do mistakes. I think being perfect is always impossible but… what we need is to be the best, and the fact that we are still making mistakes means there is still areas of improvement.
"The team has done such a great car, but certainly, we are aware that there are steps of improvement that are required to win the championship. How long it will take back at the factory, here at the racetrack? We are all working very hard to be there as soon as possible," said Binotto.
Ferrari hope for a first Italian GP victory since 2019 as numerous drivers including Max Verstappen and Sergio Perez face grid penalties at Monza.