Verstappen, Hamilton, Sainz and more receive engine and gearbox grid penalties at Monza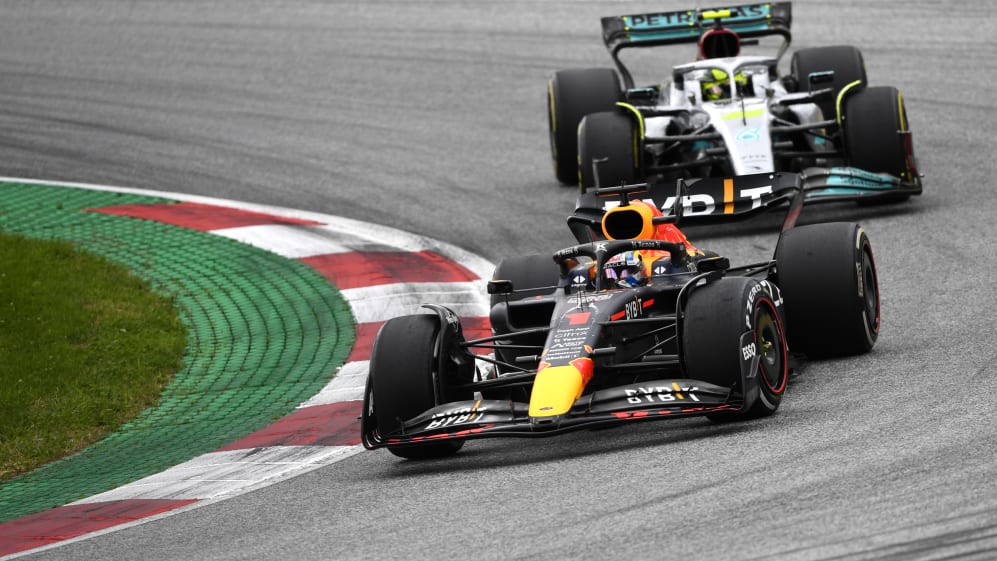 Lewis Hamilton, Max Verstappen, Sergio Perez, Carlos Sainz, Valtteri Bottas and Yuki Tsunoda have received grid penalties for the 2022 Italian Grand Prix.
Hamilton's PU change was confirmed on Thursday, with Mercedes' seven-time champion to drop to the back of the grid having taken every engine component bar control electronics (CE) and energy store (ES).
READ MORE: Albon ruled out of Italian Grand Prix with appendicitis, as replacement De Vries prepares to make F1 race debut
Red Bull's drivers, Verstappen and Perez, will also face drops for exceeding their respective allocations of internal combustion engines (ICE). Verstappen has a five-place grid drop for taking his fifth ICE of the season while Perez will drop 10 places for a fourth ICE.
Ferrari driver Sainz has exceeded his allocation of gearbox components, plus ES, turbo, control electronics (CE), MGU-H and MGU-K, and will therefore start from the back.
Grid penalties for the 2022 Italian Grand Prix
| DRIVER | PENALTY |
| --- | --- |
| Max Verstappen | 5 places |
| Esteban Ocon | 5 places |
| Sergio Perez | 10 places |
| Mick Schumacher | 15 places |
| Valtteri Bottas | 15 places |
| Kevin Magnussen | 15 places |
| Carlos Sainz | Back-of-grid |
| Lewis Hamilton | Back-of-grid |
| Yuki Tsunoda | Back-of-grid |
AlphaTauri's Yuki Tsunoda, who will already drop 10 places for accumulating five reprimands over the season, will add to his penalties with a host of new power unit components. A further three-place drop has been added to Tsunoda's tally – plus two penalty points – after the Japanese driver failed to slow for yellow flags in FP2. He will start at the back of the grid.
READ MORE: Tsunoda receives 10-place grid drop at Monza after receiving 5 reprimands
As for Alfa Romeo's Valtteri Bottas, he hinted at incoming penalties after his late on-track stoppage at Zandvoort. The Finnish driver has new engine components and is to drop 15 places.
Esteban Ocon has been added to the penalty list as Alpine announced he will take a five-place drop as the team have fitted a new ICE to his car – while Haas duo Kevin Magnussen and Mick Schumacher will drop down the grid, the former taking a new ICE, turbo and MGU-H and the latter taking a new ICE plus gearbox components.