Bottas: Bahrain pole hopefully 'the first of many'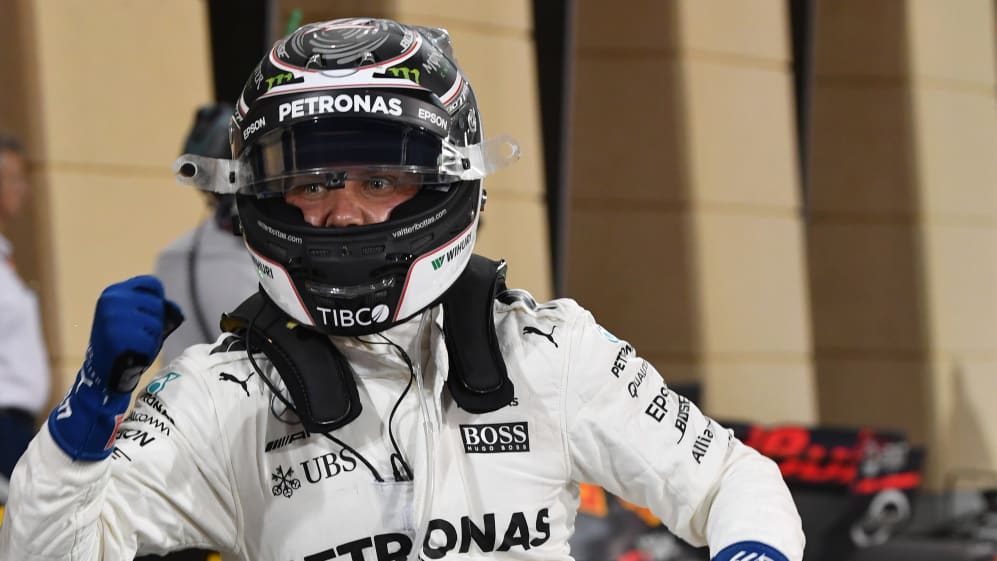 Valtteri Bottas has started a Grand Prix from the front row three times in his F1 career, but Sunday's race in Bahrain will be his first experience of pole position - and it's already one the Mercedes driver plans to repeat.
Bottas beat team mate Lewis Hamilton - who had been on pole here the last two years - by just 0.023s in Saturday's Sakhir qualifying session, as he bounced back in style from the 'amateur' error that left him red faced last time out in China.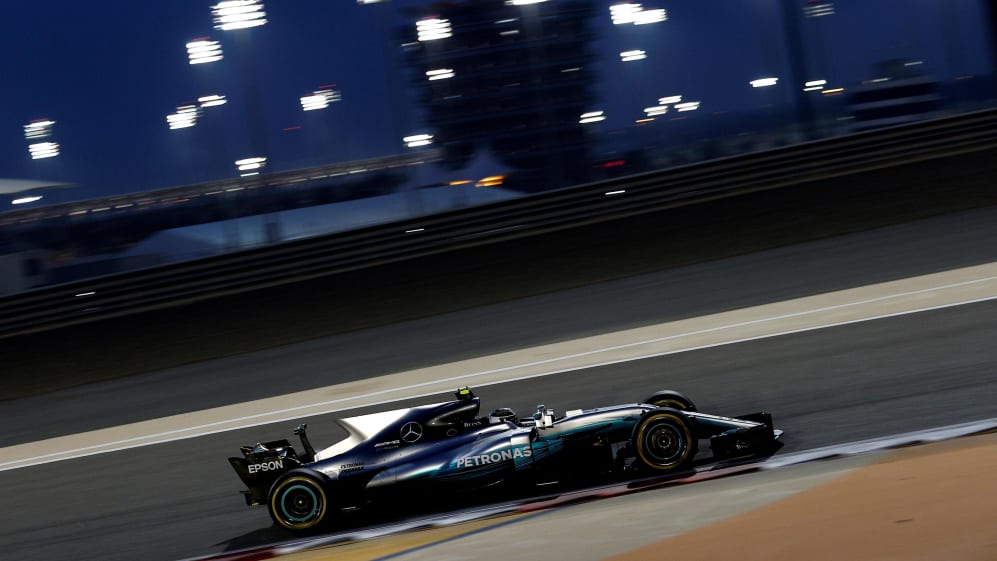 The first pole position for any driver in F1 is a huge moment
"Obviously I'm really happy - the first pole in my career," said the Finn. "It's my fifth season in F1, so it took a few races, but hopefully it is the first of many.
"A big thanks to the team for giving me this car to drive. We are both starting on the front row and I really managed to get a lot of lap time out the car in the cooler night time conditions."
Bottas's maiden pole comes in only his third race for Mercedes and his success ends Hamilton's run of six successive P1 grid slots, stretching back to last year's United States round.
"Big congratulations to Valtteri," said Hamilton. "He's been working so hard and today he was just quicker - he just did a better job, so hats off to him.
"I was losing quite a bit through the first sector, which is unusual as usually that's a stronger point for me. Overall I was just a little bit down, but a great battle. That's how close quali should always be - it forces us to be right on the limit."
Team boss Toto Wolff was also full of praise for Bottas, saying his qualifying performance was ample recompense for his needless spin behind the safety car in Shanghai last weekend.
"The first ever pole position for any driver in F1 is a huge moment," said Wolff. "He was very down after that (spin) happened and he apologised many times because he lost the team points, but as a matter of fact he has paid it back today.
"He has kept his calm and that is important because he has the best team mate you can probably have in F1. It's a perfect situation now for us, for the team, because they will be pushing each other - and with all the respect they have for each other as racing drivers - so it's good."
Looking ahead to Sunday's race, Bottas insisted he was taking nothing for granted as he seeks his first race win, his best previous results being the pair of second places he scored for Williams in Britain and Germany in 2014.
"As a team we need to enjoy this [pole] for a short period of time," he said. "The main thing is tomorrow and there is no point to start dreaming about anything.
"We need to work together as a team to plan a good strategy and for me it's just about focusing for the race and getting the maximum out of it."