Bottas 'bored' by Rosberg comparisons, as he hints at secret plan to topple Hamilton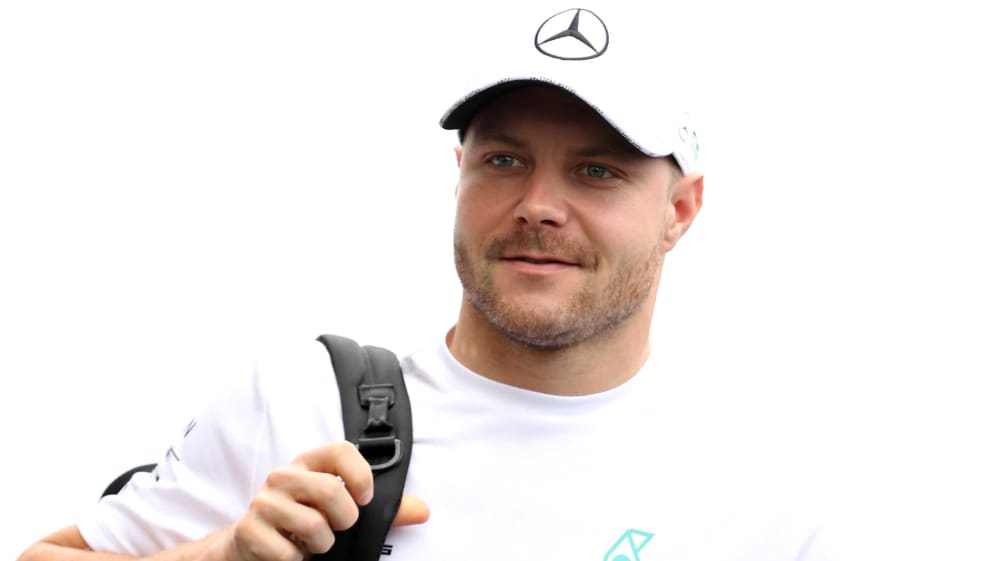 Valtteri Bottas says he is bored of comparisons with his Mercedes predecessor and 2016 F1 champion, Nico Rosberg, and insists he has his own plan for how to take on team mate Lewis Hamilton next year in his bid to land a first drivers' crown.
Rosberg's sole F1 title came for Mercedes in 2016, when he and Hamilton engaged in an epic championship fight that saw them separated by just five points at the end of the season.
At the time speculation raged over the 'mind games' employed by Rosberg to rattle Hamilton, but when asked whether he'd follow the German's example next year Bottas said he won't do the same.
READ MORE: Rosberg vs Hamilton - their most dramatic moments
"To be very honest I'm already bored about that question," stated the Finn. "Every driver is individual – I'm me, not Nico. For sure, I always have plans - finding different ways to achieve my goal, which is ultimately the championship. That requires me to beat my team mate, but also many other drivers.
"I've always preferred to do the talking on track and if I can keep up my performance and focus all the energy I have on my own performance, I think that's going to be the best bet for me. If I start wasting energy elsewhere it might take my mind off the driving, which is what really matters."
However, Bottas does apparently have something up his sleeve for next year's record-breaking, 22-race season.
READ MORE: Nico Rosberg on how to beat Hamilton, F1 retirement and more
"If I can then perform at the level I want to, normally that tends to offset the other side of the garage. I know being on the other side as well it can lead to mistakes.
"I have a plan for next year – not really willing to share it – so we'll find out."
Having now secured second place in the championship behind Hamilton, Bottas spent the break between the United States and Brazilian Grands Prix celebrating with his Mercedes team mates.
"It's been a much better season from my side than last year, it's been nice to contribute properly to the achievements we've got as a team. So yeah, one of the many proud team members for sure," he said.
READ MORE: Wolff admits uncertainty affected Bottas as he vows to 'do a better job' in contract talks
"I believe if I look at it overall, the season, yes, it's been my best so far in Formula 1, but still not the season I'm aiming for. Still need some consistency; fewer mistakes.
"There's still two opportunities to win a race and that should be the only goal for me."
His first opportunity will be on Sunday at Interlagos, where Bottas finished second from pole for Mercedes in 2017, his only podium so far at the Autodromo Carlos Pace.