Bottas defends French GP radio outburst – 'We are not in a tea party, we are in an elite top sport'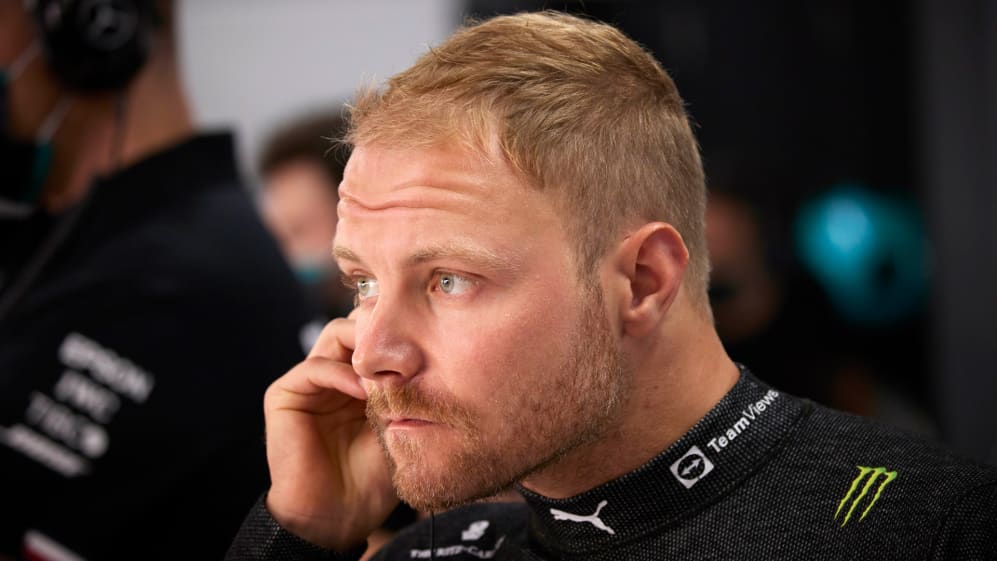 After Valtteri Bottas's outburst on the radio in France, the Mercedes driver has defended his direct approach to communication with his team, adding that emotions are part and parcel of racing in Formula 1.
Bottas' frustration in France was palpable when he realised that his chance of a podium was slipping away, as he shouted over the radio: "Why the **** does no one listen to me when I say that it's going to be a two-stopper?" He was then passed by Red Bull's Sergio Perez, and ended up fourth at the flag.
READ MORE: 'I could have been fighting for the win' – Bottas left furious by Mercedes' one-stop strategy
After the race, Team Principal Toto Wolff insisted that he he "loved" the no-nonsense approach to team strategy over the radio from Bottas.
And ahead of this weekend's Styrian Grand Prix, Bottas further defended his radio comments as he said: "I always try to be direct and I'm glad he [Wolff] liked it but I was not that happy, obviously, in that situation. That's racing, there's emotions – it's hard to describe that feeling when you are in the car – and we are not in a tea party; we are in an elite top sport. I want to do well, I want the team to do well, so there is emotions, even for a Finn."
Approaching the first of two Grands Prix at the Red Bull Ring in Austria, Bottas was asked if he was 'happier' given the team's explanation for not pitting him twice in France to defend his position against Perez, who eventually passed him for the final podium position, behind winner Max Verstappen and second-placed Lewis Hamilton.
"I think happier is not maybe the right word, but I understand more and more things," said Bottas. "Obviously when you're in the car, you have a bit limited view of the race situation, so it was important to go through everything as well as I always do.
READ MORE: 'We gambled, we lost' – Wolff explains why Mercedes stuck with one-stop strategy in France
"So, I do understand the situation better but still, the fact is, in this situation I was in with my tyres at that point, it was sub-optimal, but we can't go back in time, and we always keep learning," he added.
Amid reports that Bottas's furious outburst jeopardised his relationship with Mercedes at a particularly crucial time when he is seeking a new contract with the team in the midst of a tough title defence, he offered a terse response.
"Yes, I can be very direct on that: that perception is completely false," said Bottas. "We have a good relationship with the team and there's no issues. And those kind of situations are normal.
READ MORE: Betting odds for the Styrian Grand Prix – Can Red Bull make it four wins on the trot this weekend?
"I'm sure that not all the things have been broadcast in the past, and what has brought us this far as a team is always being direct and always being honest on your feelings and if you feel there's a place for improvement. So there's nothing new and everything is good," he concluded.
The Finnish driver sits fifth, behind Lando Norris, in the Championship on 59 points – to team mate Lewis Hamilton's tally of 119 points.