Bottas delighted after capturing pole by smallest margin in nine years
0.006s – that's all that split the Mercedes of Valtteri Bottas and Lewis Hamilton after 5.891 km and 18 turns of Silverstone in qualifying. Put another way, that's just 41cm – the smallest of margins for the potentially crucial prize of pole position; the smallest in fact since Sebastian Vettel beat Fernando Alonso to P1 in Germany in 2010.
The Silver Arrows duo entered the session locked on three poles apiece in 2019. Hamilton, however, had claimed four successive British Grand Prix poles, while Bottas had never qualified in the top three at Silverstone.
Little wonder then that the Finn was so delighted with his effort...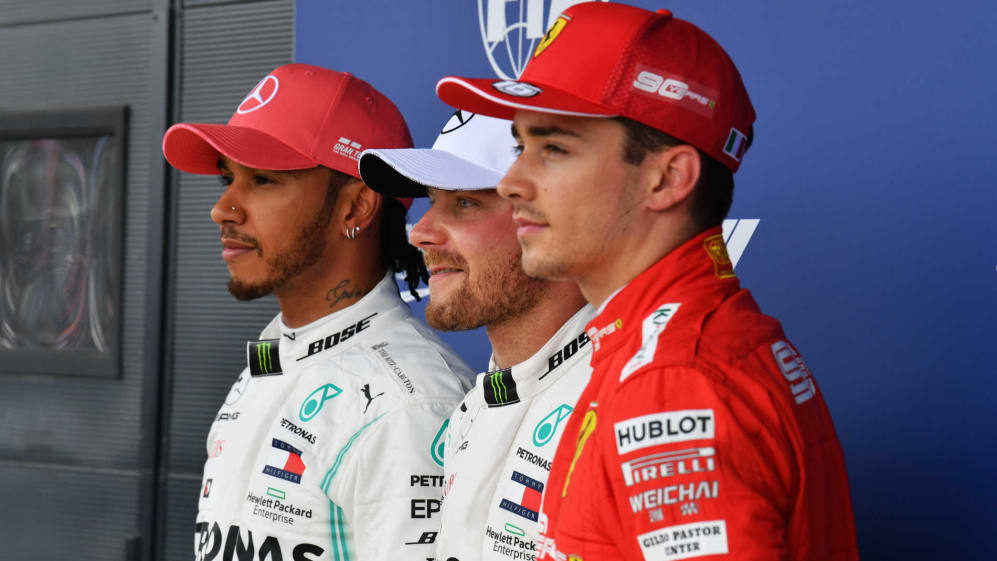 "It felt really good," he said. "I've been missing the feeling being on pole. And a good performance, especially on a track like this where Lewis has been so difficult to beat.
"Again, it just reminds you why you do this, these kind of feelings," he added.
"I knew that the first lap was good, but it was not perfect and you know honestly I should have improved in the second run. I didn't quite get the lap together, especially in the first part of the lap, but I'm glad it was enough.
"You know, it's not easy to get a good lap together it's very easy to do mistakes and I think everyone was struggling a bit, so happy to be on top."
For his part, Hamilton said his performance was "ultimately not good enough" – a mistake on his first Q3 run putting him on the back foot and leaving him with a big task on his final effort.
"I felt better today, and FP3 was good. Q1, run 1 was awesome and then it kind of fell apart from there," explained the Briton. "It's crazy, you have these five or six stabs at it, but it just wasn't a good day. Frustrated with myself but it is what it is."
Hamilton's hopes of landing a record seventh British Grand Prix victory could well be hindered further by the fact he'll start on the dirty side of the grid, and like Bottas on the less grippy (but more durable) medium tyres.
Meanwhile, Charles Leclerc – who himself only missed out on pole by 0.079s – will start in P3, on the clean side of the track with the grippier soft rubber shod to his Ferrari.
"That's going to be interesting," said Hamilton. "I'm not really sure why they have chosen that tyre – maybe it's for the start? It'll be interesting to see how the start goes. Last year's start wasn't great for us, so I hope tomorrow is a better one."
"I'm sure they can be a threat tomorrow – especially at the beginning of the race," added Bottas. "We are starting on the medium, which I think in the long term looking at the race should be better, but I'm sure we're going to have a good fight with Lewis and maybe even the Ferraris."
Thousands of fans will fill Silverstone's grandstands and line its banking on Sunday. Will they be treated to a battle as close as the one they witnessed in qualifying?