Interview
Bottas 'dreaming big' for Melbourne - exclusive Q&A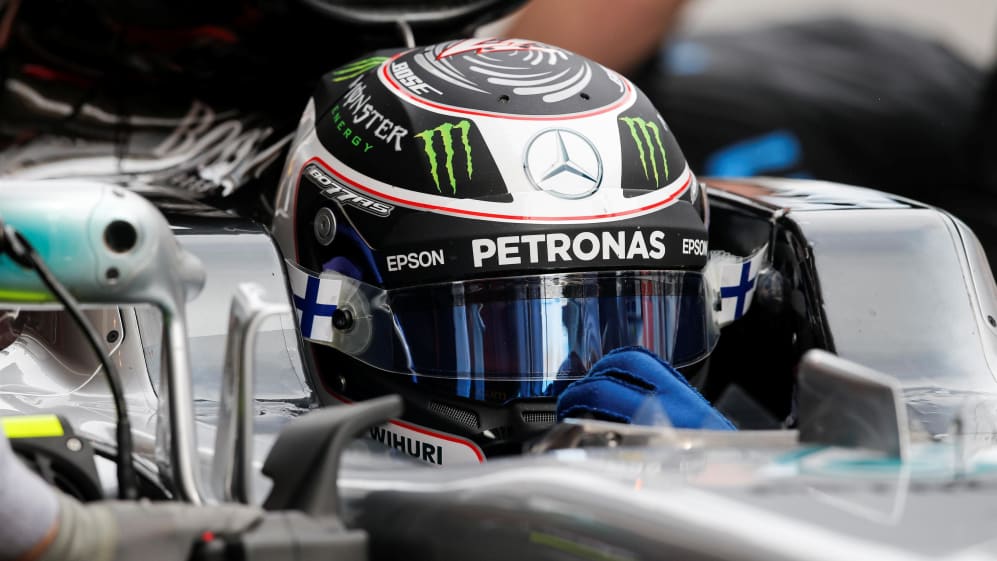 Valtteri Bottas has never won a Grand Prix, but after his move from Williams to Mercedes over the winter, some are tipping him to win several this year. Bottas himself certainly hasn't ruled out victory in Australia next month. Two days into his on-track career with the world champions, we caught up with him at Barcelona testing to find out just how things are flying for the Finn…
Q: Valtteri, instead of another season with Williams you suddenly find yourself sitting in the world champions' car. Isn't that a bit like falling up the stairs?
Valtteri Bottas: Probably! (laughs) At the beginning of December I would have never expected to be driving for Mercedes in 2017. I was sure to drive for Williams. But, you see, things in life can change very fast and very unexpectedly. I think I can say that I am very lucky, that it is a great opportunity. But now, of course, I have to deliver.
Q: You must have been very well behaved in a past life for fate to be treating you so nicely…
VB: Looks like it! (laughs)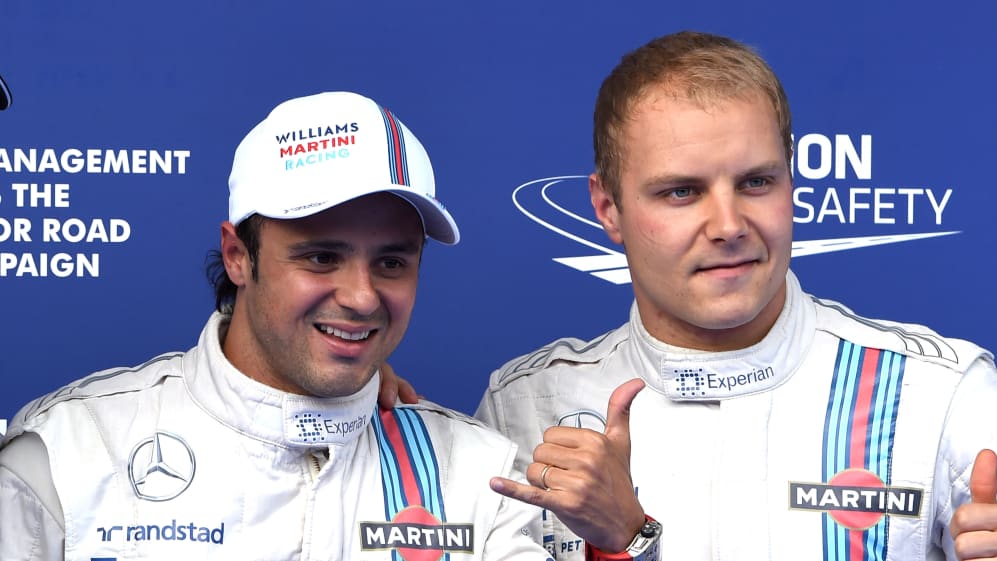 Maybe I am right if I say it was a win-win situation for me and Felipe
Q: A lot of obstacles had to be overcome for you to get the Mercedes drive, including a driver having to come out of retirement. How nail-biting was it? Did you speak to your former team mate Felipe Massa during the process - without him returning to Williams, your move may not have happened…
VB: It is no secret that getting out of a contract is never easy. I discussed the whole matter with Claire (Williams), I told her I see this as a massive opportunity for my career - and my life - and that I don't want to miss it. I am glad that we got there in the end. There were many variables, like Mercedes had a whole bunch drivers dying to get into that cockpit, so I was very happy that they ended up with me. I didn't speak with Felipe in all that time, but I saw him after the announcement and I was so glad that he came back, because Williams needed an experienced team mate with Lance (Stroll). So maybe I am right if I say it was a win-win situation for me and Felipe.
Q: And Felipe is now perhaps charging you a 10-percent commission from your salary?
VB: No, no! (laughs)
Q: Lewis Hamilton's father reportedly called Lewis a potential 'career killer' for team mates. Is that something you have on your radar?
VB: Well, I didn't really think that much about it. Lewis is a great driver and probably many people would be afraid to go up against him - but I am not afraid. I see it very positively and see it as a huge chance. Lewis is a three-time world champion and, of course, against him I have a lot to prove. In him I have probably the best reference point - and the team will know exactly where I stand speed-wise and racing-wise. I always wanted a quick team mate - now my prayers got answered! Now I have to deliver. On the other hand, I also wouldn't want to be my team mate! (Laughs) So this could be a perfect match!
Q: Strangely enough there are some similarities between you and Nico Rosberg. Both of you joined Mercedes from Williams - and neither had won a race before doing so. Is that a good sign?
VB: I am not sure about 'signs' - I am no 'sign reader'! It is a good step for me even if I know that I still have so much to learn. I am in the phase of my career where I can only get better. And here I have all the tools to grow.
Q: You are a highly-rated driver, but given your move to Mercedes plus the new, faster 2017 cars, some might say you will now find yourself playing in another league. Have you worked more on your physical and mental fitness over the winter?
VB: The winter was very good in terms of physical training, but I haven't done any mental training. Of course I modified my training regime to fit to the requirements of the new cars and its G-forces. And it worked well, as I felt super in the car right away. And the best mental training is probably to have success.
Q: Talking of the car, how was it - driving a Mercedes for the first time? Was there that 'wow' feeling?
VB: Yes. Coming to the Mercedes factory, they do have quite a few more people! (laughs) There are, of course, similarities with my old team, but there are also things that Mercedes do differently - like the de-briefing. So right now I am still working to get on top of these things.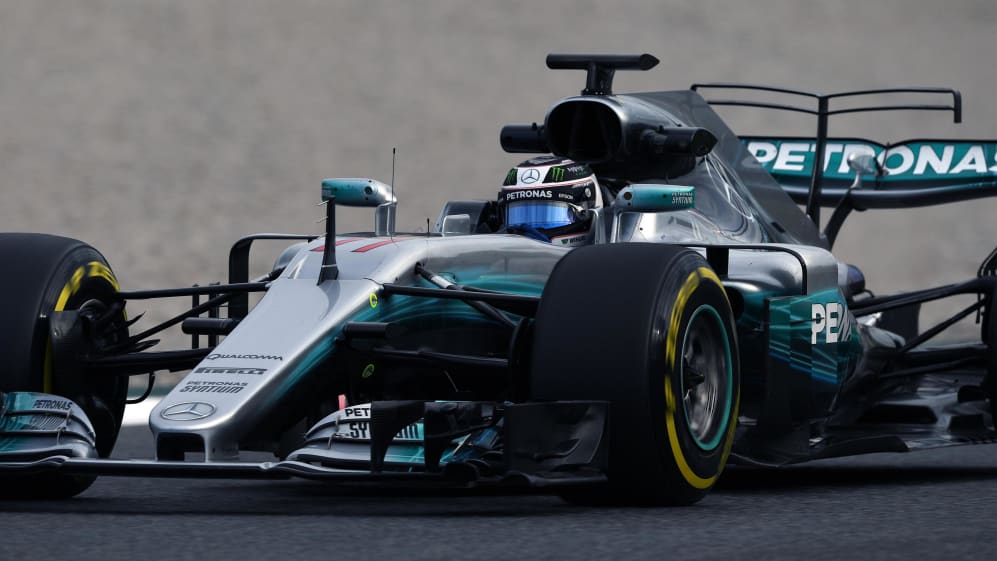 I want to race hard - and battle for wins, and hopefully even titles
Q: The Rosberg-Hamilton pairing had a lot to give, almost in a sort of good cop/bad cop way: always exciting, always generating lots of rumours, and always good for a headline at every race weekend. What role will you play?
VB: No role for me - I am playing myself! And I think that in the end Lewis and I can be good team mates. I think it is possible to have a good, professional relationship - to race each other hard and fair.
Q: F1 racing is part of the entertainment business, so where then do you see your qualities if not in playing a role? Where are your star qualities?
VB: The best star qualities for the F1 show are on the track. I want to race hard - and battle for wins, and hopefully even titles. I am sure it will be an entertaining year - even without the usual driver glitches!
Q: What have you been told you have to deliver? Is there a target for you?
VB: There is no result target for me, but the team is expecting me to perform well against Lewis - to battle with him. But much will depend on how good the car is. If it is the quickest, then the team is expecting me to be on the podium pretty much all the time. At least I must get the most out of the car. And that is also my aim - to be at the level where the car is, where the team is.
Q: After two days of running here, many are already of the opinion that Mercedes may again have the best car. What is your impression? Your dream car?
VB: Well, from the outside it looks great, that is for sure. Now we have to find out if it is 'the' car. Right now it is much too early to say.
Q: What about Melbourne?
VB: You mentioned earlier that I haven't won a race before… I always dream big!