Bottas expecting 'decent' performance boost from Suzuka upgrade package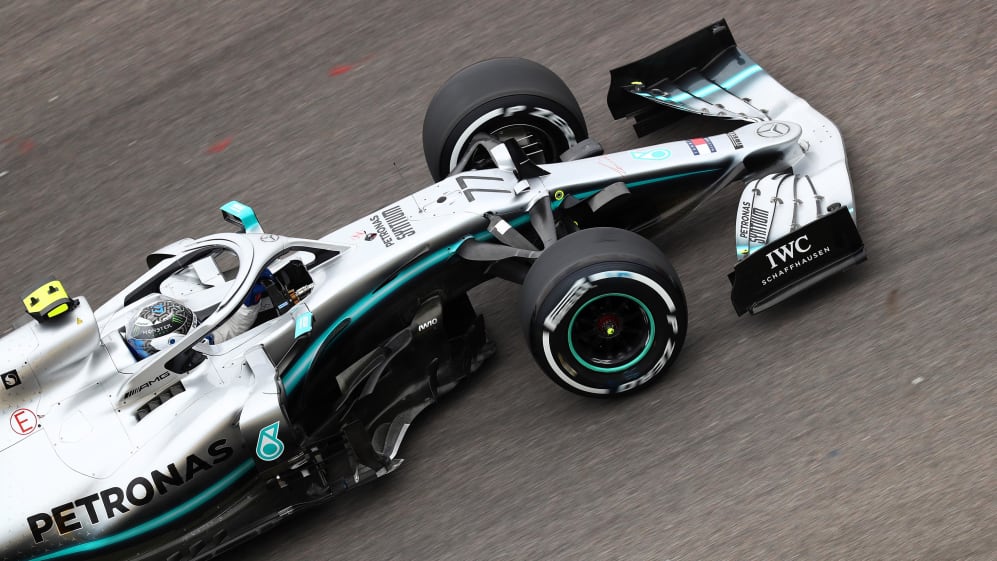 "We haven't had an upgrade for a while. Maybe when that comes, it will help us a little bit." So said Lewis Hamilton in Singapore. And ahead of the Japanese Grand Prix, his Mercedes team mate Valtteri Bottas is indeed predicting a "decent step" from the latest improvement package set to be bolted onto the W10 in Suzuka this weekend.
The updates to the cars centre around a new arrangement of the W10s' barge boards – and before heading out on track in Japan, Bottas was optimistic about the performance gains he expected to see from the new parts.
"We have a pretty solid update package this weekend," he said on Thursday in Suzuka. "Obviously getting to try that tomorrow, how it works, but in theory, yes it should give us more performance. How much actually, that's something we'll find out. We have some rough numbers about it but should be a decent step in terms of if we're talking about upgrade packages so far. We shall see."
Mercedes arrive in Suzuka having won the last five Japanese Grands Prix in a row – but having simultaneously seen the momentum shift towards Ferrari in recent races, the Scuderia having beaten the Silver Arrows three times in the past four rounds.
But while Bottas conceded that qualifying in Suzuka could well favour Ferrari – with the Italian squad's Charles Leclerc having taken the past four pole positions – he was anticipating another close battle between the two teams in the race, helped along by Mercedes' upgrades.
"It is again a track with a mixture of different things," he said. "Some decent straights where we definitely have a disadvantage compared to Ferrari – so they're going to be gaining time on us there.
"But there's some good sections full of corners, which we know we're good [in], and hopefully with the upgrade package, we'll be even better. But it's so tough to predict. The only thing I can say is probably in the qualifying, Ferrari will be very strong again as we've seen, but in the race maybe, quite similar pace."
Should Mercedes outscore Ferrari by 14 points this weekend, the team will earn their sixth consecutive constructors' title, to match the record currently held by Ferrari.