Bottas fires 'party mode' potshot at Red Bull after Mercedes secure first quali 1-2 at Monza since 2016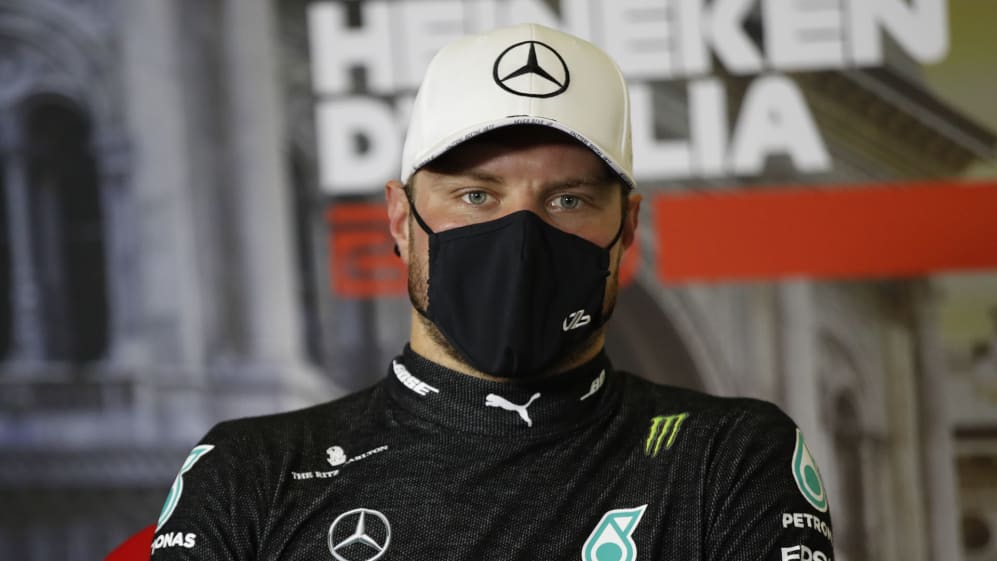 One of the biggest talking points coming into the Italian Grand Prix weekend was the banning of so-called 'party modes' for engines during qualifying, but if Mercedes' rivals were hoping it would slow them down, it didn't seem to have worked with the Silver Arrows taking a first 1-2 on the grid at Monza since 2016.
Valtteri Bottas qualified on the front row at the home of the Italian Grand Prix for the first time in his career – and after the session he had a warning for Red Bull, who may have been expecting to gain ground on Mercedes following the engine mode rule tweak, but actually ended up down on the third row with Max Verstappen fifth.
READ MORE: F1's 'Party mode' ban – What are the changes to engine modes and why do they matter?
"When you start in the first or second row, you always have a chance," said Bottas, who was just 0.069s shy of polesitter Lewis Hamilton. "I think the pace I had in the long runs and we had as a team is looking strong and also, with engine regulation change for the modes it's going to be even better in the race for us, so hopefully that will be good.
"Car felt good, engine felt good and like I said before, it should be even better in the race. So I'm not sure how happy Red Bull are now with this engine change. But I don't know," he said, eliciting a wry chuckle from Hamilton.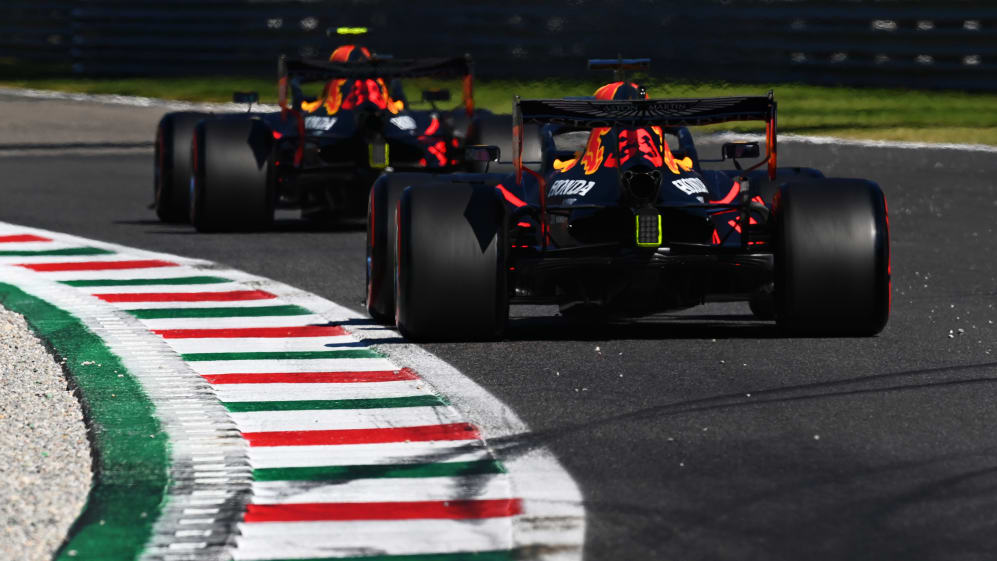 Bottas made the choice to head out first this time around in qualifying, punching a hole through the air in front and giving Hamilton a small tow around the track, but as he explained, he wasn't sure that was the defining factor in the fight for pole between the dominant Silver Arrows drivers.
READ MORE: Red Bull have 'missed a trick' in their F1 approach, says Renault boss Abiteboul
"I was expecting it always to be close," he said. "I've been feeling pretty fast this weekend so a bit disappointed to be second instead of first but ultimately it came down to the choice: running first or second," he said.
"I took first, from our analysis it shouldn't be much of a difference, or maybe it was better to be first so you can really focus on the clean laps and not have messy out laps.
"I just experienced [the tow] once in qualifying and end of Q2 and it didn't feel too bad, and that's where I had the quickest time. Otherwise, I was cutting the wind in front, but I was faster in the corners. Impossible to say which one is better without seeing the data."
As for Hamilton, who set an all-time track record at Monza with a time of 1m18.887s at a blistering average speed of 164.267mph, the lack of a more powerful 'party mode' in qualifying seemingly made no difference to him either.
READ MORE: Qualifying report: Supreme Hamilton edges out Bottas as Ferrari struggle at Monza
"I don't even think we ever had a party mode, that's something someone else made up. But who knows if we even used that mode in Spa anyway?" he said, with a knowing wink and smile.
Hamilton has another reason to smile having secured a sixth pole in seven races and a 94th pole position and 152nd front row start in total as he continues to write new records in Formula 1.