Bottas hoping for trouble-free British GP weekend as he confirms fuelling error in Hungary
Valtteri Bottas has revealed that a fuelling error meant he carried too much fuel into qualifying for the Hungarian Grand Prix, before a stray light on his dashboard caught him off guard for the race start – and that's after he raced with the incorrect ride height for the Styrian Grand Prix in Austria.
The Finn is hoping these errors don't crop up again as his title battle with Mercedes team mate Lewis Hamilton steps up a gear at Silverstone this weekend.
Bottas reportedly told Finnish media that he had lost out in qualifying for the Hungarian GP – where he finished third behind Max Verstappen as Hamilton won from pole position – partly because of a "fuelling error", and confirmed it as fact on Thursday ahead of the British Grand Prix.
READ MORE: Magnussen calls for clarity on formation lap radio rules after Haas's double penalty in Hungary
"We found that there was an issue with the fuelling system – something with the pipe or the vent where the fuel goes – so it was around two kilos or a bit more over-fuelled in qualifying," said Bottas.
"I think they said it [cost] like eight hundredths [0.080s] per lap, so that was true in qualifying after Q1. But I'm sure that the team has reacted to that and learned again from that and hopefully it won't happen again. It's not ideal when we are sometimes speaking about milliseconds in qualifying."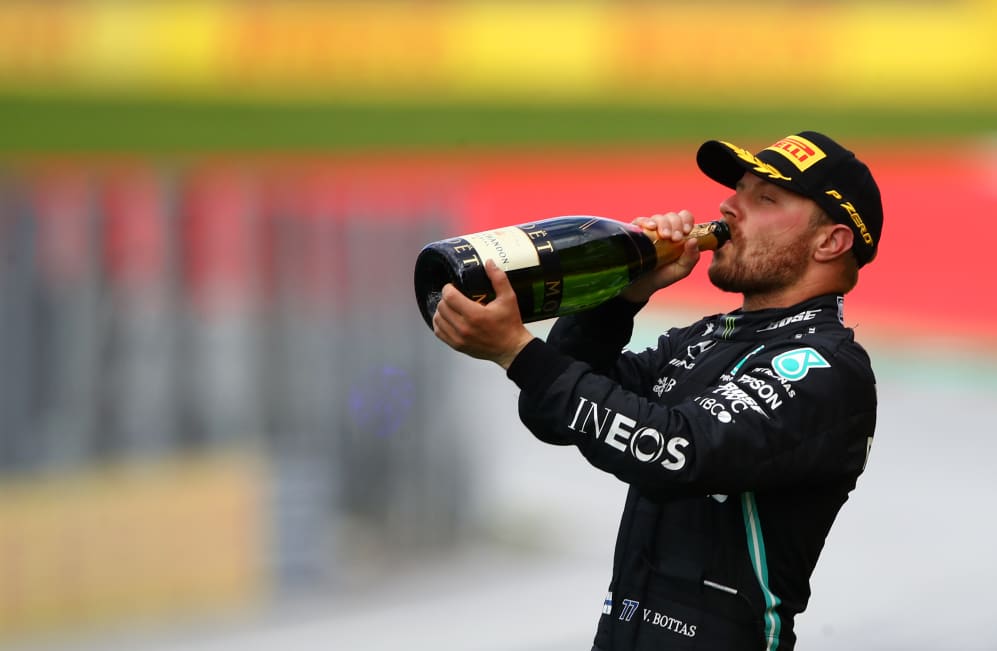 Furthermore, in Austria for the second round of the season where he finished second, Bottas said a "human error" caused his car's ride height to be a few millimetres off, but he was unfazed by that.
"I don't think it really made a massive difference, maybe more in the wet; in the race I don't think it was a bad thing, actually," concluded the Finn.
Heading to Silverstone for team mate Hamilton's – and Brackley-based Mercedes' – home Grand Prix, Bottas has a five-point deficit in the standings having won the first race in Austria. Championships have been won and lost on less, however…