Feature
FORM GUIDE: Can anyone stop Mercedes at this weekend's British Grand Prix?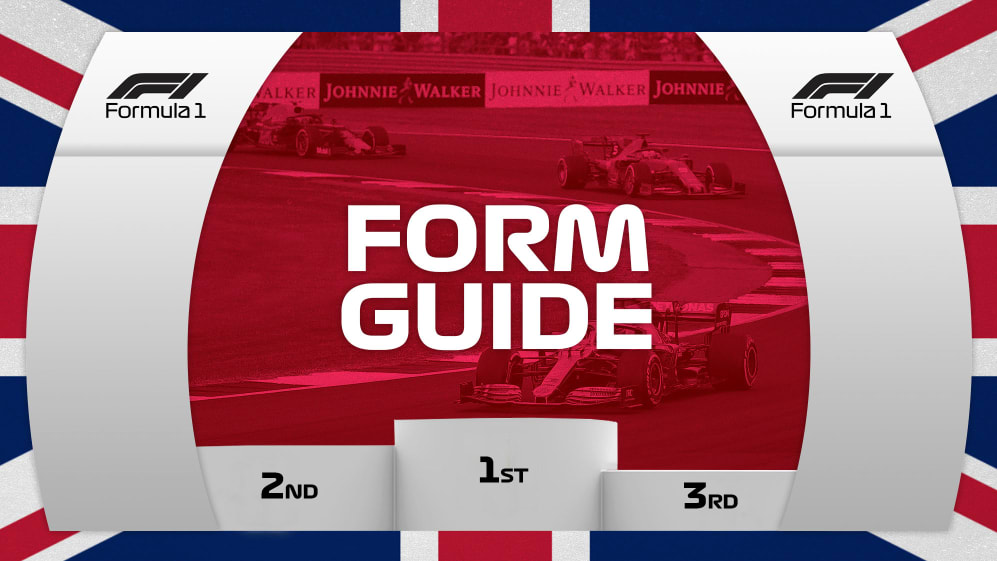 Seventy years on from the very first Formula 1 World Championship event at Silverstone, the sport returns for two races on the bounce at the Northamptonshire track. Here's who we expect to do the business in Blighty...
Vying for pole
The virtues of openness and honesty dictate that we need to start with a fact: Mercedes have been on pole at Silverstone every year since 2013. And given that Mercedes were nearly a second quicker than their rivals around the tight, and comparatively short, Hungaroring last time out, at Silverstone, it seems likely the team's advantage could be even bigger on the longer, faster track.
WATCH: Re-live last year's British Grand Prix – including that epic Leclerc vs Verstappen battle
Assuming they do take pole, however, which Mercedes driver will take it is an interesting question, with Valtteri Bottas having broken Hamilton's run of four consecutive poles last year by just 0.006s with an absolute screamer of a lap – although both pole-wise and win-wise, Hamilton remains the most successful ever driver at Silverstone, with six of those each.
Pole positions in last five years:
2019 – Valtteri Bottas (Mercedes)
2018 – Lewis Hamilton (Mercedes)
2017 – Lewis Hamilton (Mercedes)
2016 – Lewis Hamilton (Mercedes)
2015 – Lewis Hamilton (Mercedes)
FAN VIEW: Lewis Hamilton is not surprisingly flavour of the month with F1 Play gamers after those dominant displays at the Red Bull Ring and the Hungaroring. A massive percentage expect him to be the fastest man over a single lap at one of his favourite circuits this weekend.
In the mix for victory
Mercedes are three for three so far in 2020, with no driver from another team having yet looked a serious threat to their dominance this season. So logic would dictate that the race will be a fight between Hamilton and Bottas for victory – although it bears noting that Bottas failed to convert that pole position last year in to a win, while two years ago, a late-race move on the Finn by Ferrari's Sebastian Vettel handed victory to the German.
READ MORE: Hamilton's hat-tricks – Looking back on Lewis's most dominant weekends
So Hamilton is clearly the favourite, then, while a seventh win at the track (and sixth win in seven years) will see him break another record – Alain Prost's for most wins at a home race, which Hamilton currently shares with his six.
But with Safety Cars a not-uncommon site around the Northamptonshire track – there were four of the blighters last year – and British summer weather usually meaning that rain is never far away, the likes of Racing Point and Red Bull will be hoping to leverage any openings they can to destabilise Mercedes.
Wins in last five years:
2019 – Lewis Hamilton (Mercedes)
2018 – Sebastian Vettel (Ferrari)
2017 – Lewis Hamilton (Mercedes)
2016 – Lewis Hamilton (Mercedes)
2015 – Lewis Hamilton (Mercedes)
FAN VIEW: Even without the amazing energy normally generated by his home crowd, few F1 Play gamers can see past Hamilton, with a staggering 90% expecting the Mercedes man to claim a seventh Silverstone victory. Valtteri Bottas (7%) and Max Verstappen (3%) bring up a very distant rear.
Podium outsiders
Realistically, this will most likely be the arena Red Bull and Racing Point find themselves playing in this weekend – and it will be fascinating to see if and how either of them can find their way onto the podium, or whether the likes of Ferrari, McLaren or Renault could pull something out of the hat.
READ MORE: Lando Norris vows not to get ahead of himself after flying start to 2020
Red Bull look to have a race car that Max Verstappen can get a result out of on Sundays, while you get the sense that Racing Point's Sergio Perez hasn't yet had a trouble-free weekend to show what he can really do in that hot potato of a car. Keep your eyes on them.
Meanwhile, Daniel Ricciardo is convinced that his Renault is in the ball-park of the Racing Point performance-wise, while the team have had a car inside the top seven at Silverstone for the last three seasons – so can Renault become the fifth team to appear on a podium this year?
Podiums in last five years:
Mercedes – 9
Ferrari – 5
Red Bull – 1
FAN VIEW: While Hamilton, Bottas and Verstappen take most votes for the top three spots, Sergio Perez is a lively outsider with F1 Play gamers to crash their party and claim a podium place. He has more than twice as many votes as the Ferraris of Charles Leclerc and Sebastian Vettel, as well as Racing Point team mate Lance Stroll.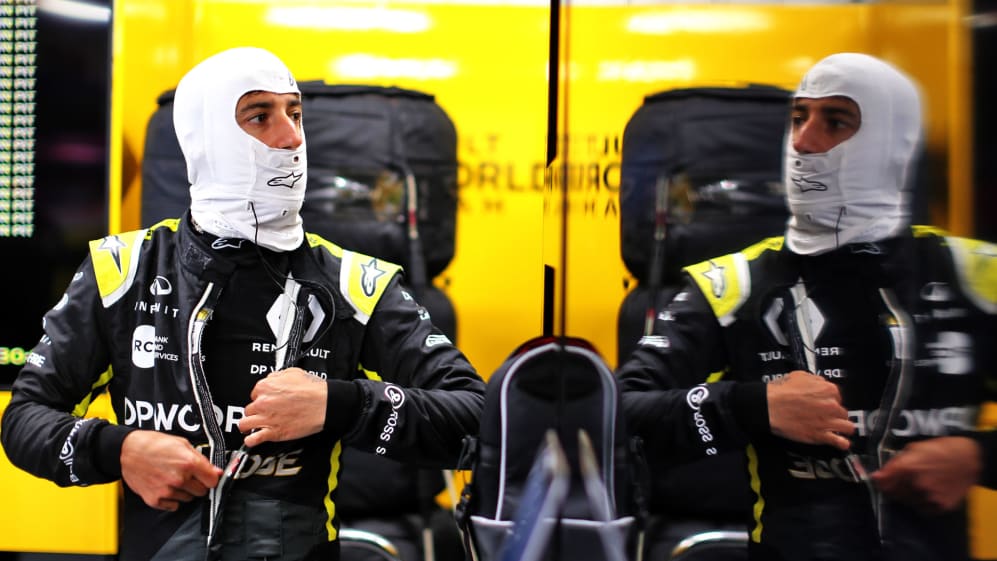 Points potential
McLaren's Carlos Sainz has got a solid record around Silverstone – the track he cites as his favourite in F1 – having finished in the points here every time he's been classified in his F1 career.
The race could be harder going for the Ferrari engined cars meanwhile (that's Ferrari, Haas and Alfa Romeo), with the apparent drop in poke of their power units set to hurt them for a big chunk of the lap, from the exit of Luffield all the way around to Vale, as well as the blast through Aintree down to Brooklands.
That could allow the likes of AlphaTauri to pad out the hotly swirling top 10, along with the usual suspects of Racing Point, Renault and McLaren.
Williams, meanwhile, are the only team yet to score in 2020 – and George Russell isn't expecting the squad to get off the mark at his and their home race, admitting: "I think our pace won't be quite as strong as we saw in Budapest. In Hungary we well and truly exceeded expectations, and things were working really well for us in qualifying. I expect us to go back to our reality which is probably a more similar pace to what we saw in the first week of Austria."
Points in last five years:
Mercedes – 200
Ferrari – 107
Red Bull – 92
Racing Point/Force India – 35
Renault/Lotus – 23
Williams – 23
McLaren – 13
AlphaTauri/Toro Rosso – 7
Alfa Romeo/Sauber – 4
Haas – 2
FAN VIEW: It's no surprise the Ferraris and Racing Points are confidently expected to join the Mercs and Red Bulls in the top 10, but there is a lively competition for the remaining spots. Lando Norris leads the way with F1 Play gamers followed by McLaren team mate Carlos Sainz – then come Daniel Ricciardo and Pierre Gasly.