Bottas - Mercedes 'there or there abouts' in Montreal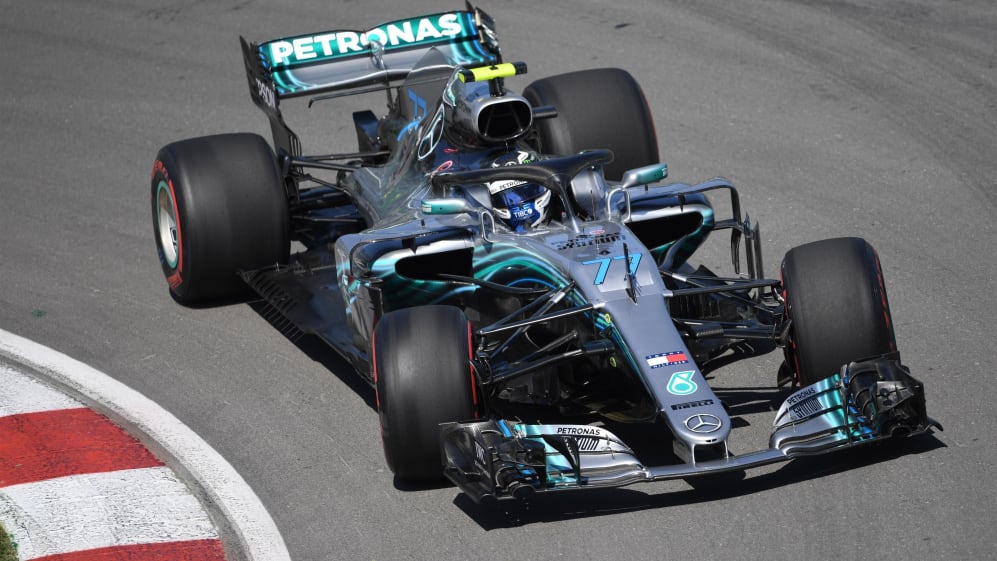 A quick glance at the FP2 timesheets in Canada might lead you to think that Mercedes – who wound up the session with Lewis Hamilton in fourth and Valtteri Bottas in sixth – were on the back foot for the second consecutive race. But that doesn't quite tell the full story…
Unlike every team bar McLaren, the two Mercedes drivers only ran on the purple-walled ultrasoft tyre and the harder, red-walled supersoft in FP2, having brought a smaller number of the fastest Pirelli tyre of the weekend, the pink-walled hypersoft, to Montreal. But with the speed differential between the ultrasoft and hypersoft said to be around 1.1 seconds around the Circuit Gilles-Villeneuve, both drivers were licking their lips at the prospect of being let loose on the softest rubber on Saturday and Sunday.
"I think it was a good day, even though it doesn't look that good on the timing sheet for us," said Valtteri Bottas at the end of Friday's running, where Red Bull's Max Verstappen posted the fastest time for the second consecutive session. "Red Bull and Ferrari [were] using the hypers and we're only going to use it from tomorrow onwards, so hopefully we can make it work. We don't know much about it on this track but, yeah, that's why we don't look too good, but it felt okay.
"I think we are there or there abouts, for sure."
Lewis Hamilton finished FP2 0.579s adrift of Verstappen, but his W09 looked to be extremely well hooked up around the Montreal track. And having claimed the track's outright lap record of 1m 11.459 with his pole lap last year, the British driver will be keen to go even quicker in 2018.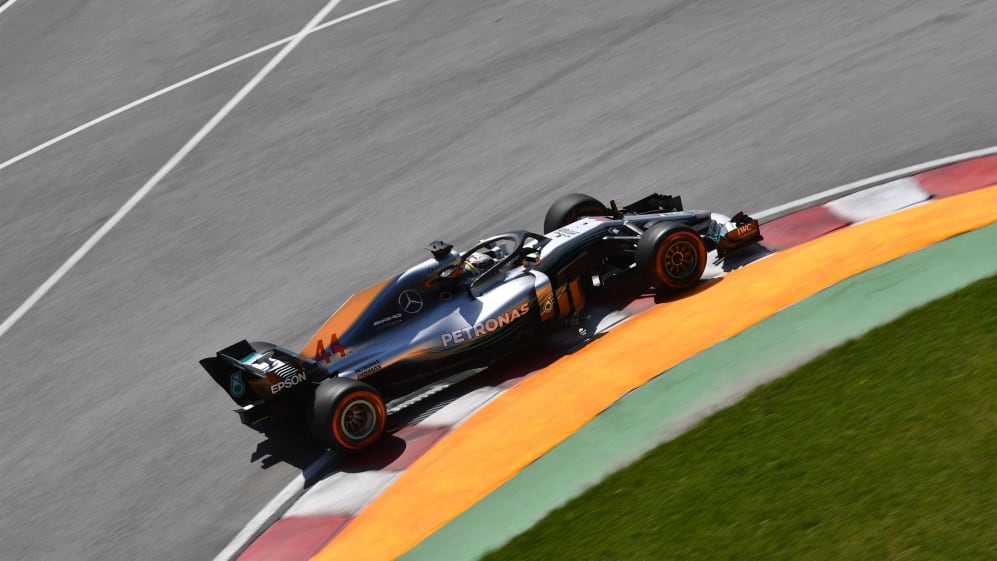 "It feels great and I really enjoyed it," Hamilton said after the session. "I didn't have any problems. It's such a fun track to drive and we got a great turnout today – a lot of fans came today, so it's been a nice Friday."
Regarding Mercerdes' decision to bring less hypersofts to Canada than their rivals, Hamilton explained: "You have to select it quite far ahead, and from our test when the tyres didn't last, that's the information we got then, so we planned for a different strategy. [The other teams have] got eight sets and we've got four or five, but tomorrow I hope we'll get a good feeling and hopefully it's not too dissimilar to what we've done today.
"Hindsight is a great thing, so it would have been great to have been able to try the hyper today… Some have degraded a lot, some haven't, but in FP3 we'll take it for a spin and have a look at it."
The only potential cloud on Mercedes' horizon is the fact that their car appeared to struggle on the hypersofts in Monaco, where the tyre made its debut. There, both Bottas and Hamilton tried to make it through Q2 on the ultrasoft – although neither managed it – and both suffered from extensive graining on the tyre in the race, while others, in particular the Red Bulls of Verstappen and Daniel Ricciardo, seemed to wear the tyre more lightly.
According to Red Bull's Daniel Ricciardo, the Silver Arrows look 'really strong' in Montreal.
So is a fifth successive pole in the offing?