Bottas pace key to victory – Hamilton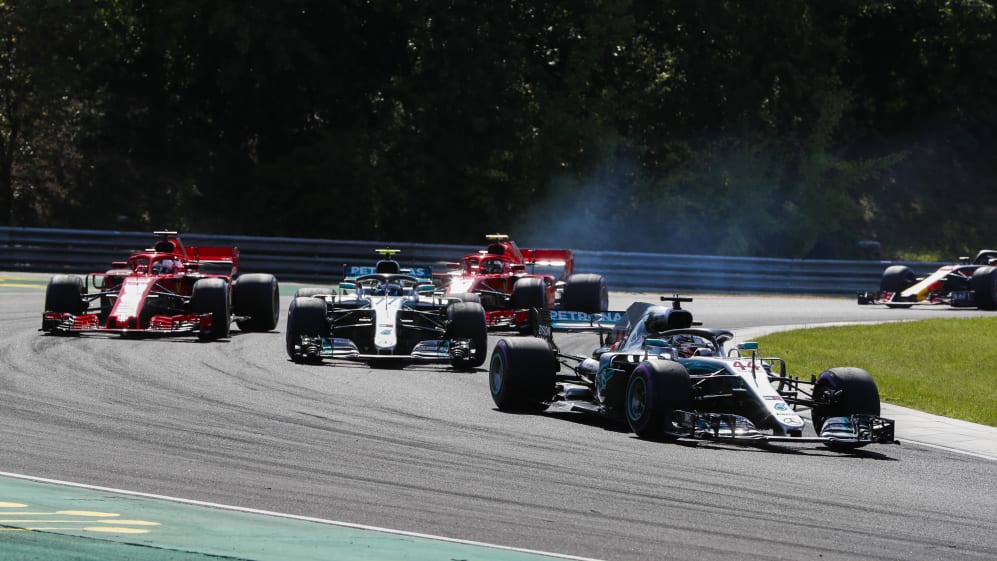 Lewis Hamilton didn't fancy his chances of winning the Hungarian Grand Prix, such was the pace Ferrari had demonstrated at the Hungaroring. But after clinching pole in wet conditions on Saturday, the Mercedes driver made it happen on Sunday. How did he manage it? Well he reckons team mate Valtteri Bottas's pace was key….
Starts haven't been Mercedes' strong points this year, but Hamilton pulled one of the very top drawer on Sunday to lead away from pole. With Bottas holding onto second and keeping the Ferraris of Sebastian Vettel and Kimi Raikkonen at bay, Hamilton was able to build an early lead at the Hungaroring.
The race looked to be coming back to Ferrari after Bottas pitted early to cover Raikkonen, with Vettel running long. But a slow pit stop brought the German out behind Bottas. Though he eventually made it by, with the duo touching wheels, there were only six laps remaining and by that point Hamilton was well clear.
"You could see the pace difference that they [Ferrari] had," said Hamilton. "I was turned down, by the time he passed [Bottas]. I was looking after my engine and the car, and I could have gone quicker.
"[But] if he had come out ahead of him, he probably would have caught me maybe five laps to go. Would I have been able to keep him behind? I would have struggled.
"Fortunately I did enough work early on while I had the opportunity, while he was behind Valtteri."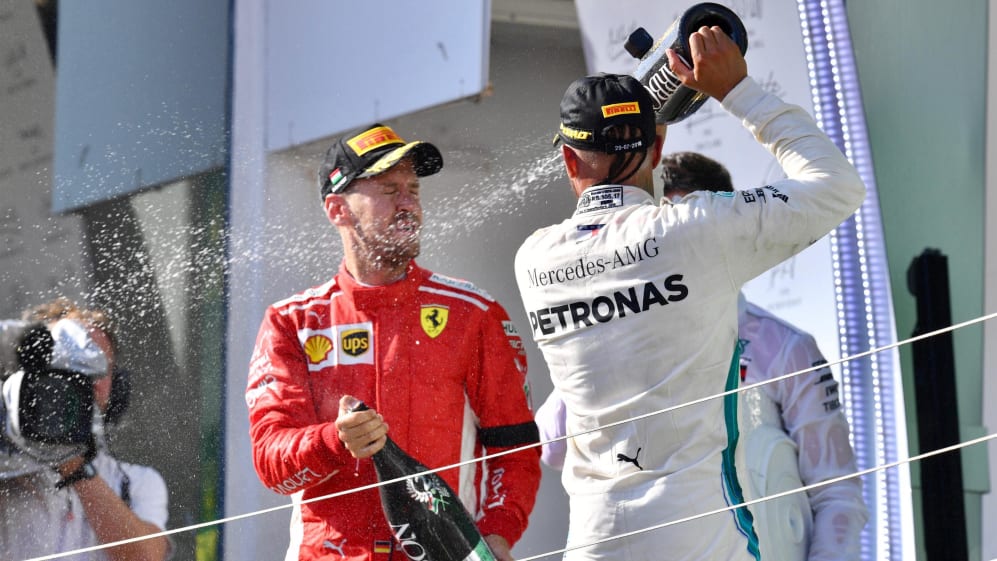 Mercedes Team Principal Toto Wolff agreed that Vettel would have been a threat for victory if he had rejoined ahead of Bottas after his stop.
"He would have certainly made it up to Lewis on the ultrasoft or been close to Lewis and the outcome could have been a totally different one," said Wolff.
"Lewis' soft was 10 laps younger than Valtteri's so I don't think he could have overtaken but certainly more grey hairs and excitement towards the end of the race."
On Friday, Mercedes struggled with overheating their tyres and with warmer conditions on Sunday, it was anticipated that that they might suffer again.
However, both Hamilton and Bottas showed good pace on the ultrasoft tyres, with the Briton saying the purple marked tyres "lasted longer than I thought".
"Friday didn't look great, but for some reason, switching to a different mode on Sunday, the tyre usage and pace was quite good," said Hamilton.
"Valtteri did a great job, a long stint on those tyres. It is unfortunate he couldn't keep second place. I'm proud of the team."
Hamilton's victory in Hungary was his sixth at the Hungaroring and saw him extend his championship lead over Vettel to 24 points heading to the summer break.
However, Vettel will take heart from the fact that Hamilton has never won the championship in any of the previous years in which he has won the Hungarian Grand Prix – 2007. 2009, 2012, 2013 and 2016.