Bottas says conditions like a 'Finnish sauna' as he and Hamilton top Friday practice in Hungary heat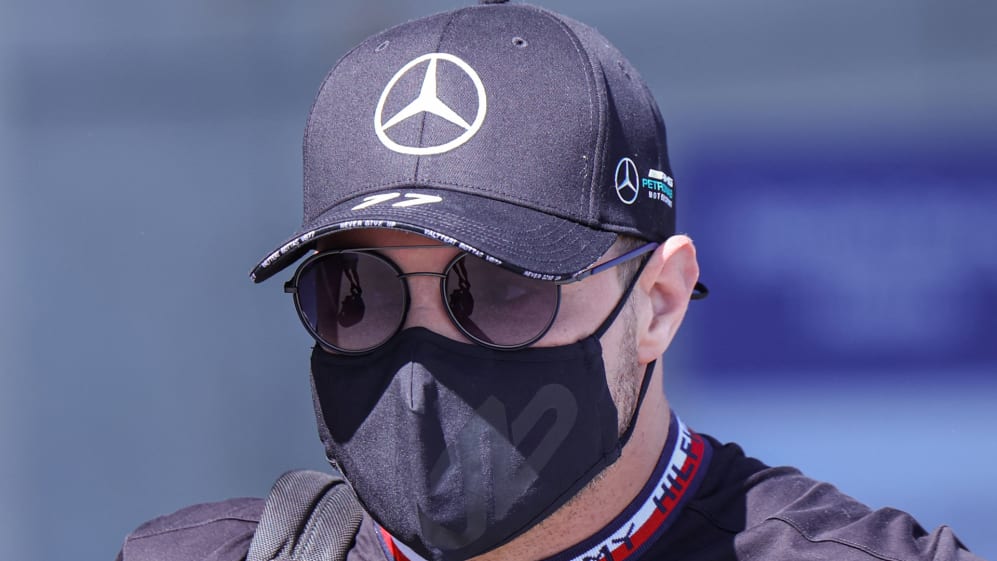 Valtteri Bottas proved he could handle the heat in Hungary by topping second practice and finishing second in FP1 while Lewis Hamilton followed his team mate closely in both sessions, as the Mercedes duo worked to dial in their cars on a circuit widely tipped to suit rivals Red Bull, before running began.
Track temperatures of over 60 degrees Celsius welcomed the drivers for the opening Hungarian Grand Prix practice sessions and in FP1 it was Red Bull's Max Verstappen in P1, ahead of Bottas then Hamilton, before the Finn took first place in FP2 with Hamilton just 0.027s behind, and Verstappen slotting into third.
READ MORE: Wolff says Red Bull's Hamilton comments were 'below the belt' – but insists it's time to 'de-escalate' the row
"Honestly, it feels like being in a Finnish sauna – it's a good comparison especially when you stop running, you get the heat," said Bottas. "It's way more than 60 degrees, 70 degrees in the cockpit. It's sweaty but out on track at least you get a bit of air.
"It gets a bit tricky with the tyres, overheating, but honestly it didn't look or feel too bad compared to the others, so I don't think it was a bad start for us today," he added.
Bottas was buoyed further by Mercedes' hunt for pole position at the Hungaroring, as he said they "quickly reacted" after losing out to Verstappen in FP1.
"I have to say in Practice 1, with the balance, we had quite a lot of work to do but we quickly reacted, and it starts to feel quite OK," he said, "but for sure there's more to come, no doubt, and it's good to see that most likely we're going to be in the fight for pole tomorrow so that's really motivating."
READ MORE: The Red Bull design details that will have Mercedes worried ahead of the Hungarian GP
As for Hamilton, he was asked whether Mercedes did any planning for rain with forecasts predicting a 60% chance of precipitation on Saturday and Sunday – but the Briton said he did nothing of the sort.
"You can't plan for the rain in a hot day like this; you can't set the car up soft for the rain, because it's quite unpredictable, so you just try to get the car in the best place as you can. There's not a huge difference between the set-up anyway. We'll set the car up for dry qualifying and if it rains, then it rains," said the British Grand Prix winner.
READ MORE: Red Bull ready to move on from Silverstone row, as Horner insists it was 'nothing personal' against Hamilton
He added: "To see Valtteri and I both on the front row pace-wise, I think, is great for the team and we'll only improve on that. We've got some work to do tonight to see how we can finesse the car a little bit more but it's a good start."
The Briton arrived in Hungary just eight points behind title rival Verstappen while Mercedes are four points behind Red Bull as the championship fight reaches Round 11 this weekend.