Wolff says Red Bull's Hamilton comments were 'below the belt' – but insists it's time to 'de-escalate' the row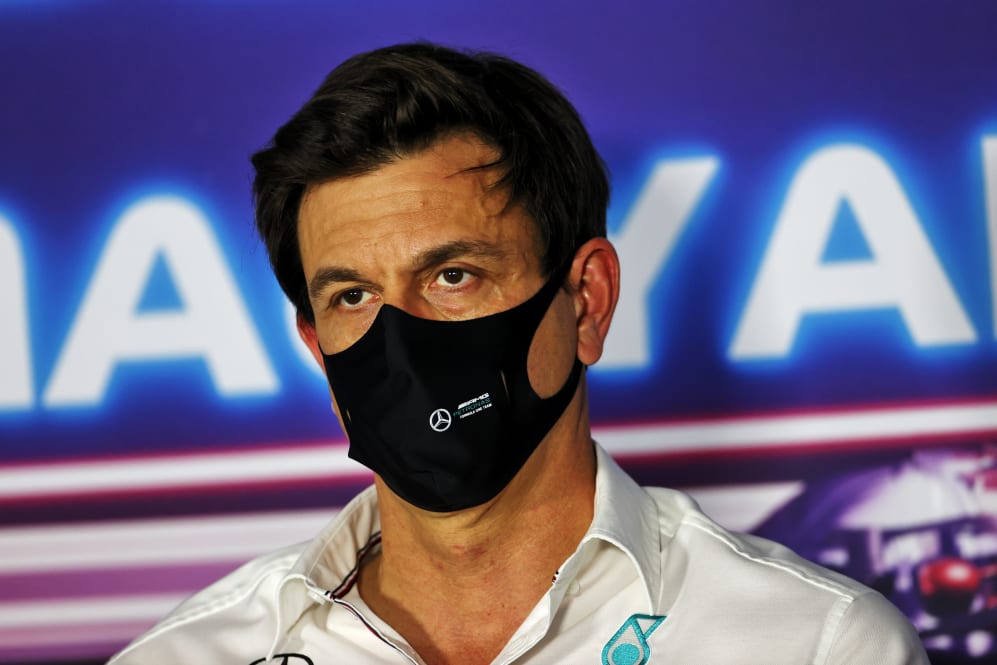 Mercedes Team Principal Toto Wolff has explained why his team issued a strongly worded statement addressing Red Bull's request for a review of Lewis Hamilton's British Grand Prix penalty – but called for his and his rival team to "de-escalate" the heated situation.
After Hamilton and Max Verstappen came together at Silverstone, the championship leader was sent to hospital for precautionary checks while the reigning champion was given a 10-second penalty before taking a home victory. Verstappen called Hamilton's celebrations "disrespectful" and Red Bull boss Christian Horner accused Hamilton of "dirty driving". Red Bull asked stewards to review the 10-second penalty, but on Thursday it was announced that the request had been rejected.
READ MORE: Red Bull ready to move on from Silverstone row, as Horner insists it was 'nothing personal' against Hamilton
In their statement rejecting the request to review, the stewards said: "The Stewards note, with some concern, certain allegations [which have not been made public] made in the Competitor's above letter. Such allegations may or may not have been relevant to the Stewards if the Petition for Review had been granted. The Stewards may have addressed these allegations directly in any decision that would have followed. The Petition having been dismissed, the Stewards make no comments on those allegations."
Asked on Friday in Hungary if he would clarify what those "certain allegations" from Red Bull were, Wolff replied: "I can't, because I don't want to ignite even more the fire, and the controversy. I think what we need to do as a sports team is to de-escalate and not create more polarisation on social media."
However, Mercedes did respond to the stewards' decision with a strongly-worded statement which, on Thursday evening, accused Red Bull of trying to "tarnish the good name and sporting integrity of Lewis Hamilton."
Asked why the Silver Arrows had released that statement, Wolff said: "I think we wanted to bring a little bit of respect back to the discussion, we understand that emotions can run high, and it is always matter of perspective and perception but we felt that that line was overstepped.
FP1: Verstappen leads Bottas and Hamilton in opening Hungaroring practice session
"I think the remarks that were made during and after the Silverstone Grand Prix were just elaborated further in the document and not always looking at the incident only, but giving it a wider taste and that was, beyond other things, just a step too far."
He added to Sky Sports F1: "Words like 'amateurish' should have no place, and what it triggered was an avalanche of comments in social media, a lot of controversy and added to further polarisation and I think we as a sport, we should do the contrary. We should de-escalate…"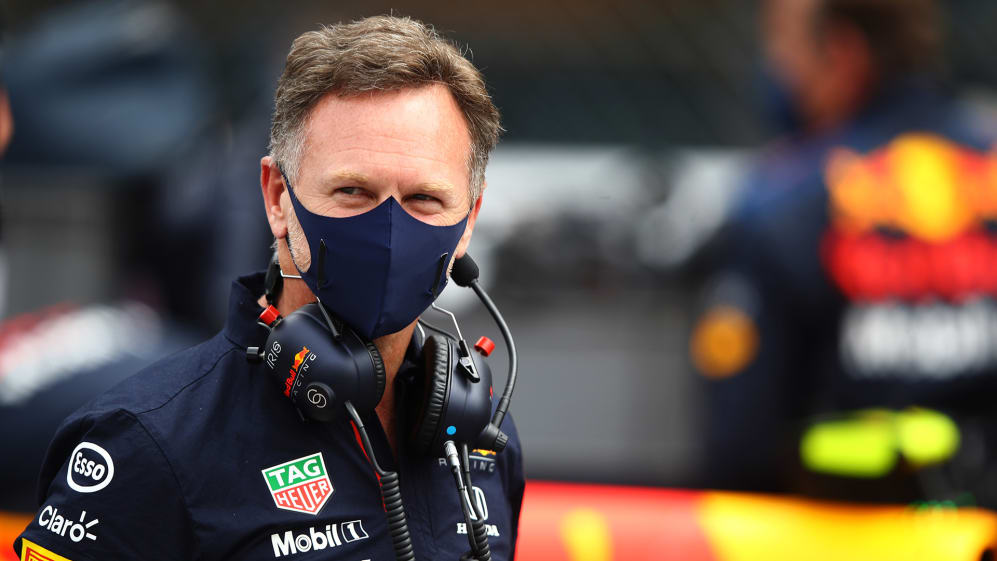 While the Mercedes boss made clear his intentions to clear the air and move on from the Silverstone crash, he was also asked whether the comments made by Red Bull and vice versa warranted an apology from either team.
"I think everybody needs to decide whether they want to apologise or not," he said. "We felt that comments that were made during and after race and in written statements and in the meeting itself were below the belt. But it's not up to me, nor would Lewis want to demand any apologies," concluded Wolff.
READ MORE: 'It's the first time I felt I didn't stand alone' – Hamilton calls F1 community support over racist messages 'amazing'