What's the weather forecast for the 2021 Hungarian Grand Prix?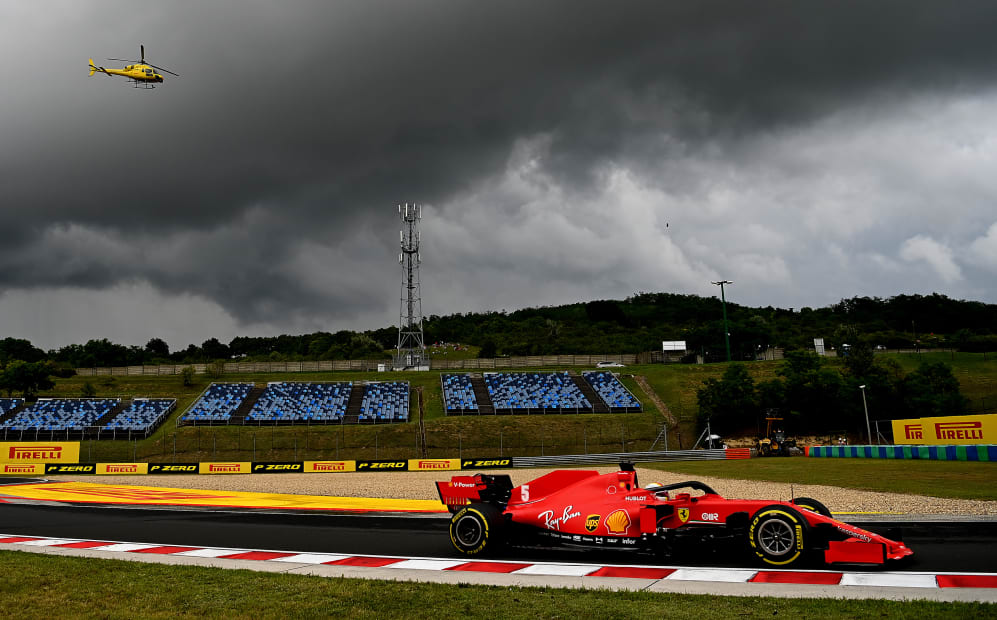 With the championship battle red hot heading to the Hungaroring, will the drivers be greeted by rain or shine in the 2021 Hungarian Grand Prix?
Eight points split the championship protagonists as Max Verstappen and Lewis Hamilton ready for a scrap in Budapest this weekend. The world was gripped by their collision at Silverstone last time out, and we're on tenterhooks to see what will happen in Hungary.
FORM GUIDE: Who will have the advantage when the title battle resumes in Hungary?
The drivers will be greeted by scorching temperatures at the Hungaroring, yet, there's a continuous risk of rain over the weekend that comes to a crescendo on Sunday, with a 60% chance of rain for the Hungarian Grand Prix itself, which could spice things up even further.
Find the full forecast below.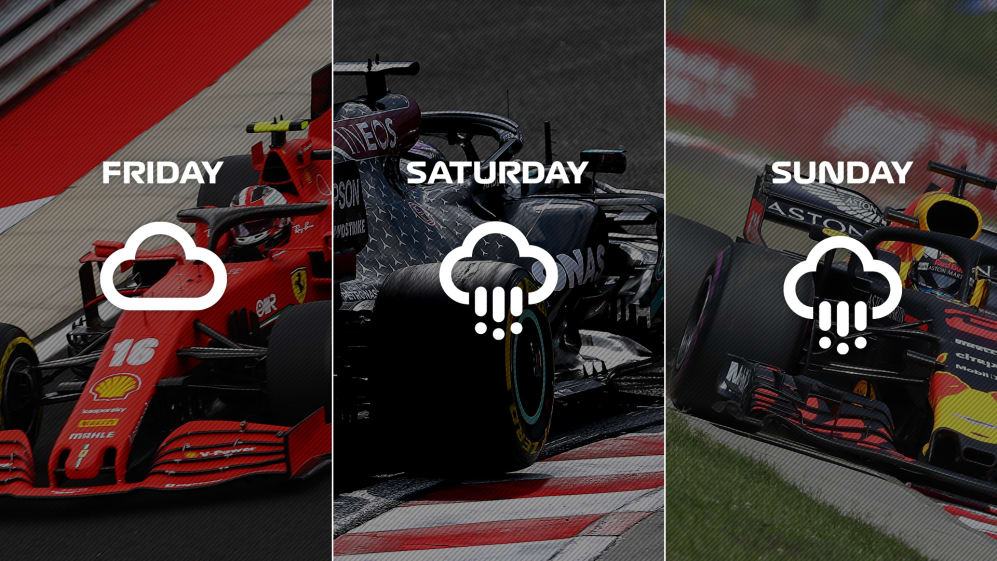 2021 Hungarian Grand Prix weather forecast
FRIDAY, JULY 30 – FP1 AND FP2 WEATHER
Conditions: Still hot and sunny and unsettled in the afternoon with 20% chance of outbreaks of shower. Light wind mainly Southerly. Likely dry for the sessions.
Maximum temperature expected: 34 Celsius
Chance of rain: 20%
SATURDAY, JULY 31 – FP3 AND QUALIFYING WEATHER
Conditions: Likely rainy overnight and during the first hours then 60% chance of outbreaks of showers over the track maybe thundery. Drop in air temperature down to 30°C max. Light wind backing to the NW.
Maximum temperature expected: 30 Celsius
Chance of rain: 60%
SUNDAY, AUGUST 1 – RACE WEATHER
Conditions: Sunny at first, becoming thundery (60% chance of shower) in the afternoon. Gentle NW wind. Maximum air temperature around 30°C.
Maximum temperature expected: 30 Celsius
Chance of rain: 60%