Bottas says he 'dodged many bullets' to win season-opening Austrian Grand Prix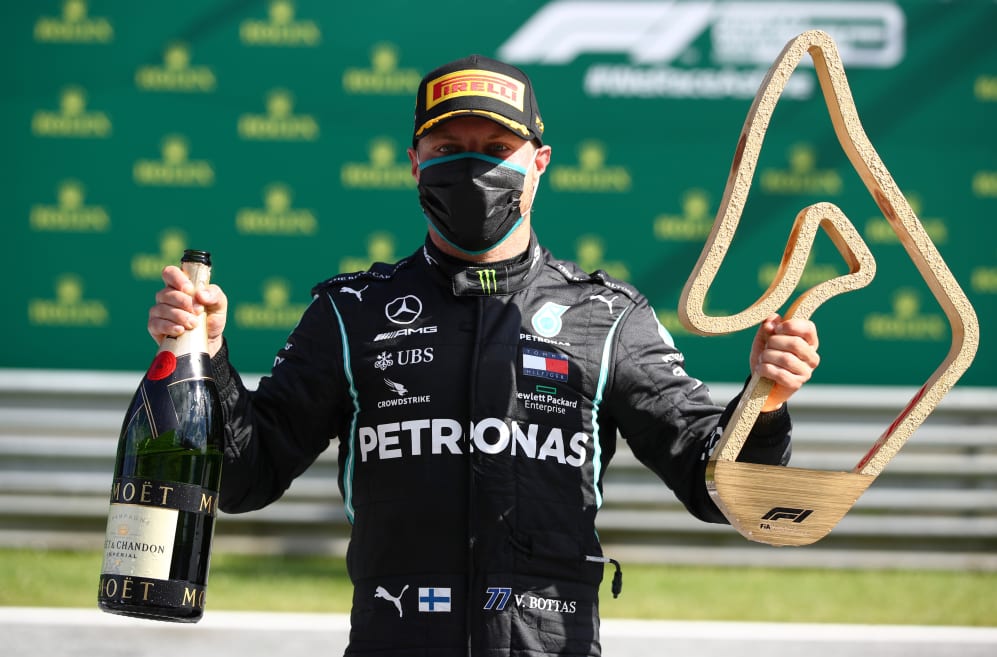 He may have led every lap, but Valtteri Bottas says he had to "dodge many bullets" to claim victory in the season-opening Austrian Grand Prix, as he survived race-long pressure from Mercedes team mate and defending champion Lewis Hamilton, plus three Safety Car appearances and "critical" gearbox issues.
The Finn led away from pole, comfortably heading Red Bull's Max Verstappen in the early stages before his team mate Hamilton climbed the order – after a three-place grid penalty dropped him to fifth – to fill his mirrors as the battle for victory heated up.
A series of safety cars – as Kevin Magnussen, George Russell and Kimi Raikkonen retired – increased the tension, while Mercedes told both drivers to steer clear of the kerbs because of gearbox issues.
But Bottas remained ice cool and smoothly took his eighth career victory.
"There was definitively quite a bit of pressure through the race. One Safety Car was OK but by the last Safety Car I was like, 'come on, again?'"
"There were so many opportunities for Lewis to take the lead if I made a small mistake and he was really quick today, but I managed to keep it together, could really control the race from my side, and there's obviously no better way to start the season."
Mercedes moved to turn the engines down on both cars as it became clear they were in a league of their own, but then warnings from the team came over the radio that it wass "critical" to stay off the kerbs, even the red-and-white rumble strips.
"We had to manage the car quite a lot, so I couldn't really use all the kerbs," says Bottas. "At some stage I was slightly worried if it was going to be OK, but I'm glad we managed to finish with both cars, we're leading the team's standings and that's a very good start."
Bottas now holds a 13-point leader over reigning champion Hamilton, who crossed the line second but finished fourth, following a five-second time penalty for making contact with Red Bull's Alex Albon when fighting for second.