Feature
F1 SPRINT: What to expect on each day as the new format returns at Interlagos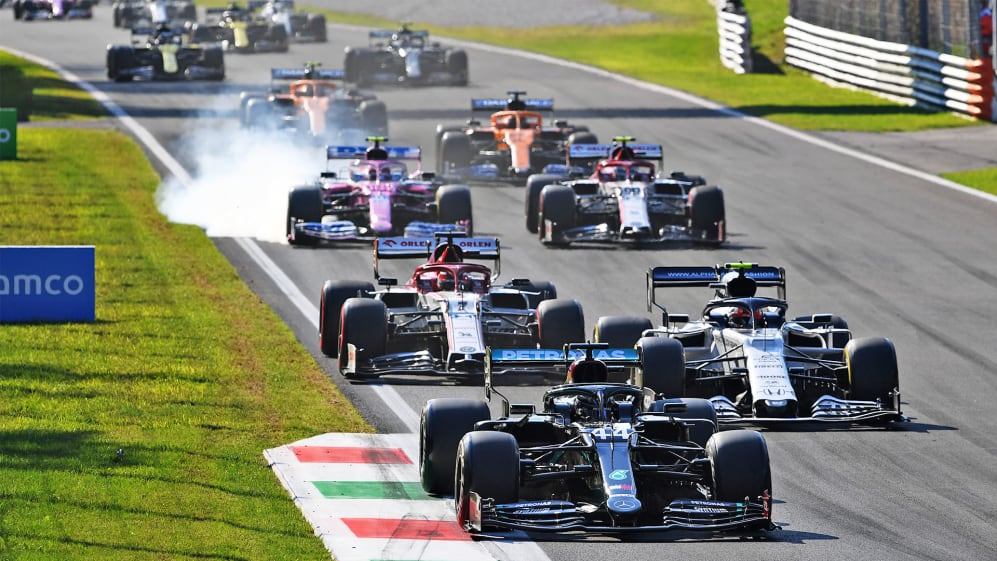 Following its debut at the British Grand Prix weekend and a second running at Monza, F1 Sprint is back as the drivers prepare to race at Interlagos for the 2021 Sao Paulo Grand Prix. So, with the format following a different schedule compared to a regular Grand Prix weekend, here's what to look out for over the next few days.
The schedule looks different, with qualifying moving to Friday, replacing the second one-hour practice session, and F1 Sprint slotting into its place on Saturday afternoon – with full coverage of the weekend set to be played out on F1 TV where you'll get an unrivalled viewing experience.
The F1 Sprint format comes with some rule tweaks too, because of the reshuffle, so here's your one-stop shop to give you the heads-up as to what to expect…
Friday
FP1
Just one hour to prepare for qualifying
The race weekend begins with a now traditional one-hour session for free practice. However, the programme the teams will run is very different.
It's now one of just two practice sessions, meaning a 33.3% reduction in on-track 'testing' time during a race weekend, and the only one before qualifying, so the focus here will be on one-lap set-up.
READ MORE: F1 Sprint – True or False? Separate the fact from the fiction about F1's new format in this handy guide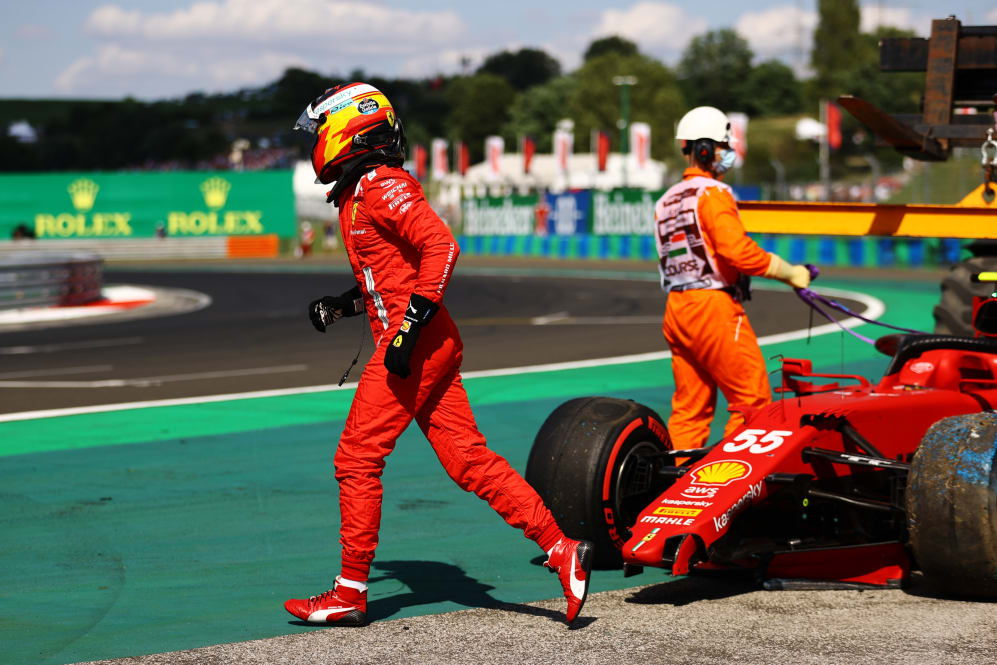 From their allocation of 12 tyres – (6 softs, 4 mediums and 2 hards) – teams will likely kick off with runs on the hard compound for installation laps and set-up checks and then use one set of the softs to do some low-fuel runs.
READ MORE: Everything you need to know about the F1 Sprint format as it returns this weekend at Monza
With just one hour of practice, the pressure is on to have an error-free session. A driver mistake on track or a mechanical issue could mean they head into qualifying blind – and therefore very much on the back foot.
Teams will also have to largely finesse their cars for the rest of the weekend, as they head into parc ferme straight after the session to avoid the creation of special 'qualifying cars'. There is a list, however, of parts that can be changed, such as brake friction material.
Qualifying
Q2 tyre choice no longer determines Grand Prix start tyre for the top 10
The qualifying format we've all become accustomed to – split into three segments with the 10 quickest fighting it out for the best grid slot in Q3 – remains the same.
However, it moves to a Friday afternoon slot – 1600 local time. The fastest time in qualifying gives you P1 on the grid for the new F1 Sprint event.
FORM GUIDE: Who'll bring the magic at Monza for this weekend's Italian Grand Prix?
Drivers can only use the softest tyre compound available and have four sets to run – with those making into Q3 getting an extra set.
And the drivers who make it into the final part of qualifying will no longer have to start the Grand Prix on the compound they went fastest on in Q2, as the choice is now free. As usual, full coverage from qualifying will be available to fans on F1 TV Pro.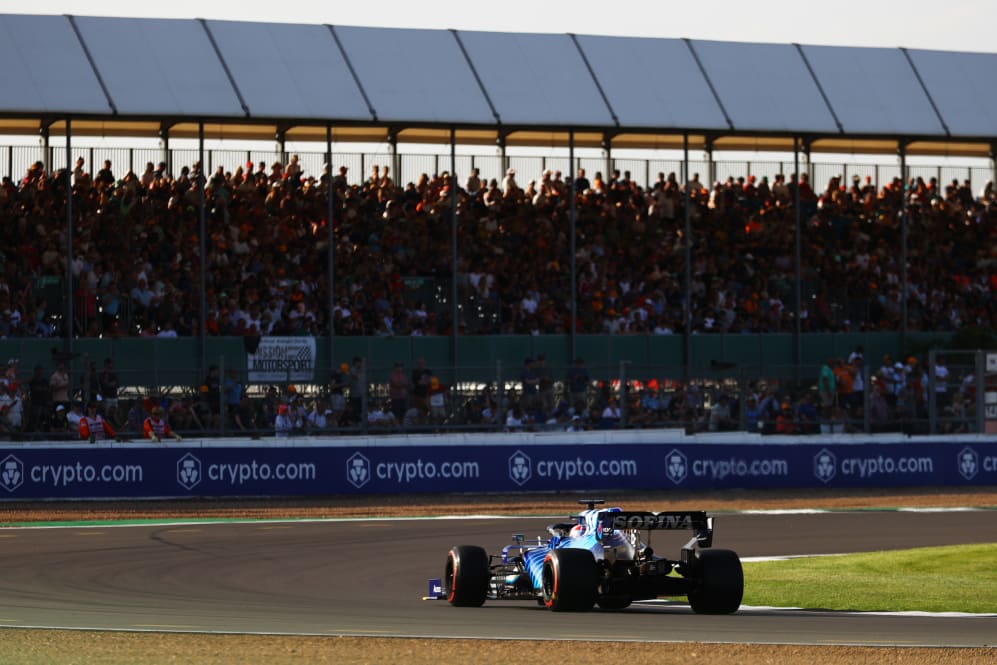 Saturday
FP2
One hour to gather long run data
Saturday brings the second and final practice session of the weekend – in the scheduled slot that usually hosts FP3.
Here, the teams will focus on gathering long run data – and running the two tyre compounds which they expect to use in the Grand Prix. Given there is now free choice on starting tyre, teams will likely focus on the medium and hard.
READ MORE: Full details on the tyres available for the British Grand Prix weekend
They can use this session to check car balance, the brakes, ride height – and of course tyre degradation with an eye on Sunday's main event.
It's not much time to prep, so teams will have to rely even more heavily on their pre-event simulation tools.
F1 Sprint
A fast and furious single stint race
Saturday afternoon brings the second ever F1 Sprint – a 100km dash, which based on the length of the Interlagos track will be 24 laps and last around 25-30 minutes.
As we saw at Silverstone and Monza, the cars are able to run at maximum speed for the full distance, without having to worry overly about conserving their tyres.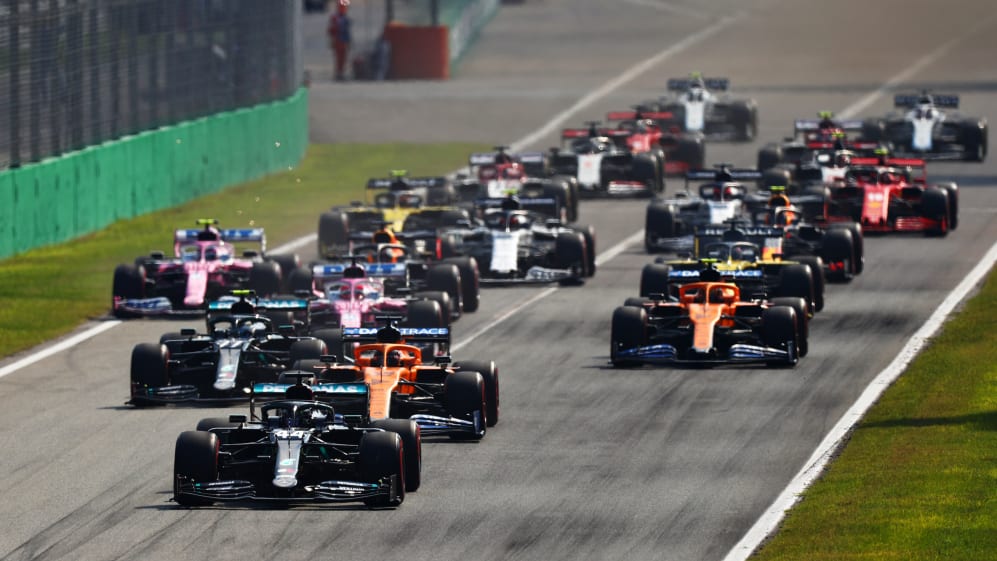 The tyre model used by F1's data team suggests that all the tyres will have the same level of performance when they are around 15 laps old. After that, the quickest tyre becomes the hard, followed by the medium.
The softs will struggle after that point, with their performance dropping off quickly.
READ MORE: F1 Sprint, driver market reaction, and the tifosi's return – 5 fascinating storylines ahead of the Italian GP
Will teams choose to run the soft tyre, which will be quicker but might need a little bit of tyre management to stretch to the flag, or go for the harder rubber and maximum attack for the duration? It's all part of the intrigue.
The winner will get three points. Second and third will get two and one point respectively, with the classification defining the grid – and the pole position winner – for Sunday's Grand Prix.
It's a lot to take in. But F1 TV Pro subscribers will be able to benefit from a raft of features to help them keep up with the action, including onboards from all 20 drivers featuring their uncensored team radio, as well as the Pit Lane Channel, providing fans with expert commentary, along with on-screen data and in-depth analysis.
Sunday
The Grand Prix
The weekend's showpiece event
Sunday remains the focal point of the weekend, with the Grand Prix handing out the big points as usual – 25 for the win down to one point for 10th position.
With free choice on tyres, we will have to wait until they pull the tyre blankets off ahead of the formation lap to see which driver has gone for which compound, adding an extra layer of intrigue.
READ MORE: Raikkonen ruled out of Italian Grand Prix, with Kubica set to deputise again for Alfa Romeo
They must then use at least two compounds during the race, which means at least one pit stop, but the teams and drivers will be relying on far less practice data than they're used to – which history tells us tends to make for exciting racing!
Follow it all on F1 TV
Of course, we'll be bringing F1 TV subscribers our fantastic pre and post-race coverage as usual, alongside our unrivalled in-race experience.
Follow all the action with expert commentary from our F1 TV presenting team, get race predictions with on-screen data, forecasts and in-depth analysis, as well as onboard camera shots and unedited team radio to make sure you don't miss a thing from Interlagos this weekend – not to mention pre and post-race interviews with all the key players.
To find out more about F1 TV, including whether it's available in your region, follow the link here.