Bottas warns Mercedes need to learn from the 'big mistake' in pit stop that caused Monaco retirement
Valtteri Bottas said Mercedes have to learn from the pit stop disaster that robbed him of a podium - and possibly a shot at victory - in the Monaco Grand Prix.
Bottas qualified third in Monaco but was promoted to P2 as pole-sitter Charles Leclerc's Ferrari didn't make it to the grid. The Finn had a quick start but de facto pole-sitter Max Verstappen defended his lead vehemently into Turn 1 and Bottas had to settle for a chase.
READ MORE: Verstappen claims Monaco victory over Sainz and Norris, after polesitter Leclerc fails to take start
But in the crucial pit stop phase Bottas's race suddenly unravelled when he stopped on Lap 31 only to find his mechanics couldn't switch his right-front tyre. Mercedes explained soon afterwards that the wheel nut had "machined onto the axle" preventing it from being removed and forcing Bottas in retirement.
"I couldn't believe what happened and still feels strange that the others are racing there and I'm here," he said, being interviewed as the race continued. "But you know, it happened and it's a big mistake by us as a team that we need to learn from.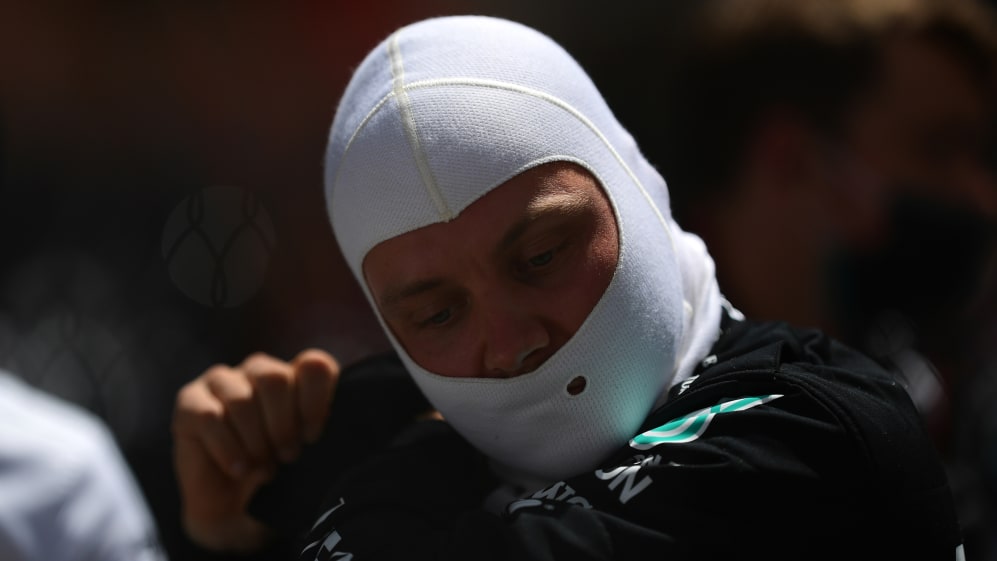 "Whether it's human error or technical issue, it doesn't matter; we need to find the issue and if it's a human error we need to support the guy who did it. We need to learn from this. That's the main thing in my mind and at the same time, yes, super disappointed."
From the driver's seat, added Bottas, the pit stop felt like eternity. He described how he was counting the places he was losing and said he's never experienced a race-ending pit stop in F1.
DRIVER OF THE DAY: Vettel gets your vote with impressive P5 for Aston Martin
"It felt like forever," continued Bottas. "I was counting and [thought] 'yeah, maybe now we've lost a place to Sainz and probably to Norris'. And then it was getting so long I knew it was going to be hard.
"I think I've never had it where the race is over because of that. So big big learning needs to happen from this day," he added.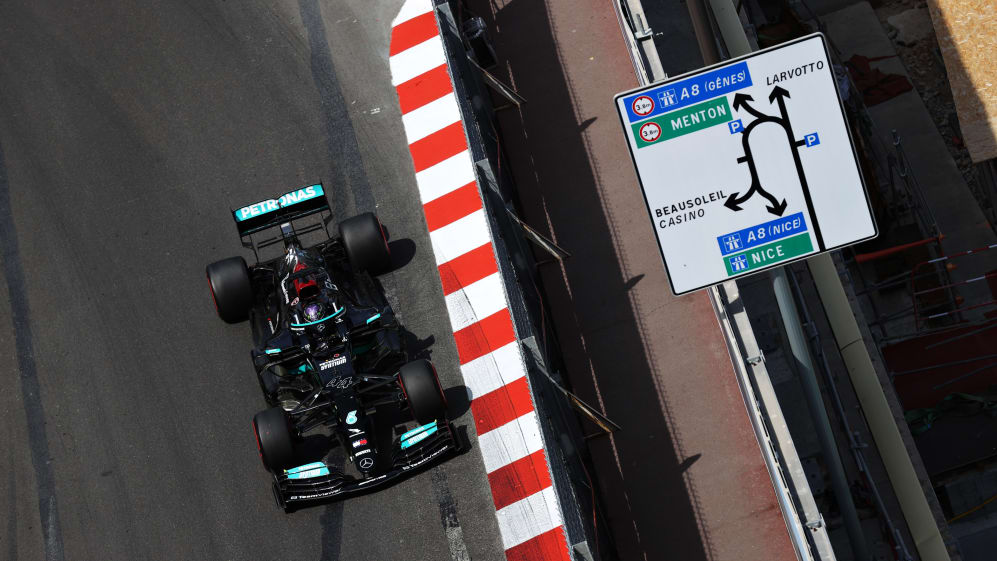 Given how difficult it is to overtake at Monaco, Bottas was asked what he hoped to take from the first Grand Prix at the Principality since 2019 in which Verstappen eventually took victory and team mate Lewis Hamilton settled for seventh.
"The start was good. Max, he defended and I had to lift. The pace was good but the tyres of Red Bull, they lasted a bit better today, the soft tyres, so he pulled a gap towards the end of the stint," he said.
READ MORE: 'It's a difficult one to take' – Leclerc 'hurting' after technical issue prevents him taking Monaco start
"I'm sure with the hard [tyres] it would have been OK, but obviously it would have been tough to challenge for the win. Of course, we would have tried but at least we could have got away from today with a good podium," he concluded.
After a rollercoaster Grand Prix at Monaco, Mercedes now sit second in both title fights – having lost the lead in the Drivers' and Constructors' Championships – with the always-action-packed Azerbaijan Grand Prix up next.