Boullier '100 percent comfortable' French GP traffic issues cured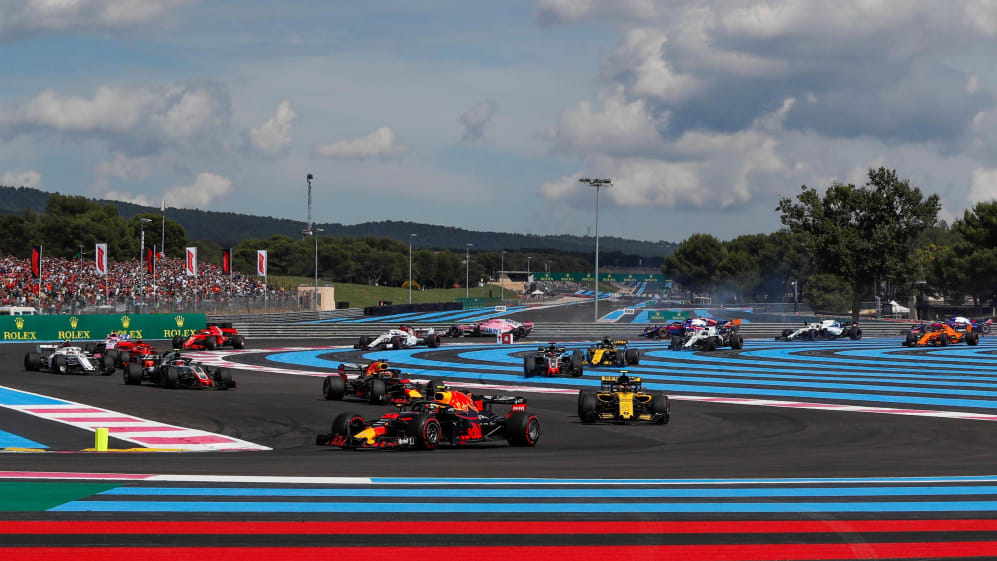 The French Grand Prix made an incident-packed return to the F1 calendar last year, with Lewis Hamilton claiming victory as title rival Sebastian Vettel made life hard for himself. Off-track, though, there were problems with traffic, something strategic advisor and ex-McLaren chief Eric Boullier reckons won't be repeated when the paddock heads back later this month.
Access problems threatened to overshadow a strong return for the French Grand Prix at Paul Ricard, with some fans missing track action as they were stuck in jams. In a bid to improve the event, organisers recruited Bouiller as an advisor and ambassador, soon after he left his role as Racing Director at McLaren.
They also signed up CITEC, a company that has assisted golf's Ryder Cup and football's Euro 2016 with traffic management. They recommended a host of changes while organisers also agreed a deal with traffic app Waze and creating an app of their own that gives live updates - and as a result, Boullier is hopeful those attending the event will have a smoother journey.
"The approach to traffic management was very analytical," said Boullier. "Together with CITEC, we sat down with the local authorities and the police to work out a plan. We have now support in place, such as the deal with Waze, better signage and park and ride schemes.
"The aim has been to reduce the number of cars on the road but also control the flow. Car parks are free now, so you don't have to come in from Marseille, for example, and cross the track to get to the other side to park, therefore creating traffic. You can use any. We are managing the roads differently, too, multiplying the traffic flow capacity by three. All these things make us 100 percent comfortable we will be better off this year."
Organisers have looked to boost the entertainment for the 2019 edition of the event, with DJs du Mistral playing on Friday, Bob Sinclar on Saturday and Martin Solveig on Sunday. "The theme around this year's race is music," added Boullier. "It will be a proper French Riviera experience and a great weekend for fans."
The French Grand Prix kicks off on Friday 21 June, the first leg in a back-to-back with Austria.