Brazil preview quotes - Williams, Force India, Sauber, Haas, Toro Rosso & more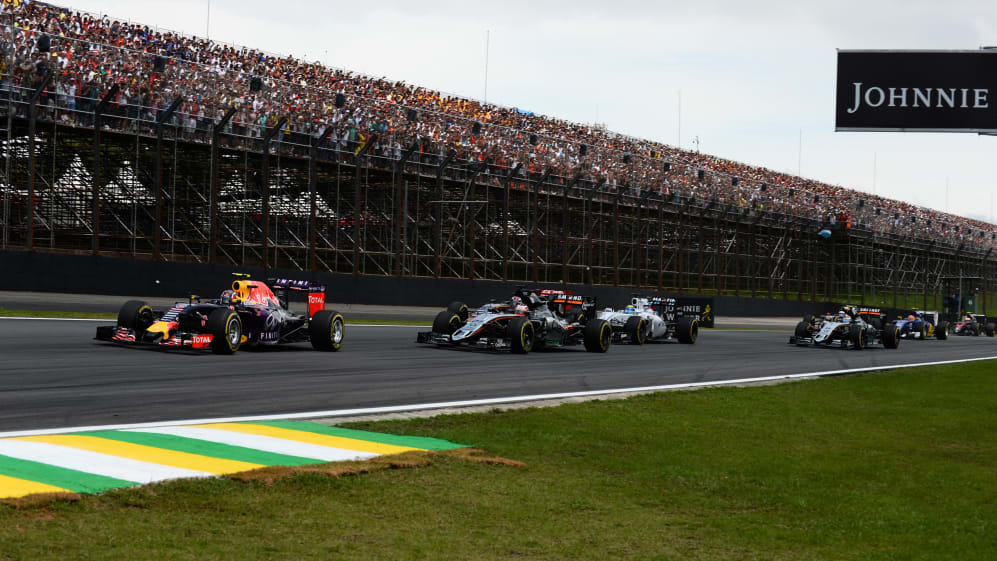 From Mexico, the F1 paddock heads south to the iconic venue that is Sao Paulo's Autodromo Jose Carlos Pace at Interlagos. Those involved look ahead to the Formula 1 Grande Premio Heineken do Brasil 2017...
Williams
Felipe Massa
"Brazil, my home race! It is always very special, and I will never forget what happened last year. Last year's result was terrible, but the love, people and reception I witnessed was amazing. It's fantastic to race at home, in the place where I started my career, and I'm looking forward to having a good race. I've had many good races in Brazil. Unfortunately, the last two years I didn't but I really hope we can this year and I can enjoy being in my town, with my people. I really hope we have a good result, that is the most important thing."
Lance Stroll
"Obviously, Brazil will be special for the whole team as it is Felipe's home race. I have been able to soak up some knowledge and history of Brazil over the past couple of years, so I can't wait to get there for the first time to experience it. It is also another great race for food and I am looking forward to a good churrascaria. The circuit itself is legendary, and I know there have been some great podiums there with lots of tears shed. I know you can see over the city of Sao Paulo from the track so I can't wait to get there to see it for myself and experience the atmosphere."
Paddy Lowe, Chief Technical Officer
"It will be very special going to Brazil with Felipe for his final Formula One race on home soil. It is a track that has generated huge drama and emotion over the years, not least with Felipe's win in 2008 where he narrowly lost the World Championship. The Autodromo Jose Carlos Pace, formerly Interlagos, is a tremendous circuit with significant elevation and most of the circuit being visible from many of the spectator areas. There are some challenging corners and a long uphill straight to the finish line which benefits good car handling and engine power. Our focus for the weekend will be on getting a good result for the team and importantly, for Felipe to give him another good memory to take with him from his four years at Williams, ahead of his final Formula One race in Abu Dhabi. The Brazilian fans are reliably enthusiastic and so we hope to put on a good show for them."
Force India
Sergio Perez
"I like Interlagos and it's always one of the special races of the year. The track is tight and challenging, and it almost feels like a karting track. There is a good mix of corners and it's a track that often creates good racing and some surprises. "Rain showers are never too far away at this time of the year. I remember the wet race last year when I nearly finished on the podium. I only missed out with a few laps to go and it was one of those really difficult races because the track was so wet. I would like some more rain this year because it creates more of an opportunity for a big result. "I enjoy visiting Brazil because it reminds me of Mexico and I'm always very relaxed there. I feel great support from the fans and the atmosphere in the grandstands gives me lots of energy."
Esteban Ocon
"Interlagos is definitely one of my favourite tracks on the calendar. I drove there for the first time last year and had a very strong race in the rain. It's an old-school track with little margin for error. As a driver, you always get more of a buzz from these types of circuit.
"As we saw last year, the weather conditions can be very unpredictable. I enjoyed driving in the wet last year and would be happy if it rains again. Whether it's wet or dry, we will be strong because the car is performing really well and it's a good chance to score some more points.
"Away from the track, I've always thought Sao Paulo is a cool place. Everybody talks about the food and there are some amazing restaurants. It's always a good place to eat meat."
Tom McCullough, Chief Race Engineer
"The circuit in Interlagos is a proper old-school track that all drivers enjoy. At 4.309km, it's one of the shortest laps of the season: with fewer corners than in Mexico and the second quickest lap time of the year, the grid tends to be pretty tight and every mistake costs you positions. It's one of the few anti-clockwise tracks and there are plenty of elevation changes around the lap, including some which make the downhill braking zones particularly challenging. The infield section rewards maximum downforce, but to overtake you need to be quick in a straight line into turns one and four, so finding the right set-up requires a compromise. Though much lower than Mexico, we are still about 800m above sea level, which means the reduced air density results in less downforce and cooling capacity. Add in the rain, which is always a possibility around here, and there are all the elements for a very interesting race."
Vijay Mallya, Team Principal
"To have confirmed fourth place in the constructors' championship for the second consecutive year is a wonderful achievement. I'm incredibly proud of the entire team and delighted we have done so with two races in hand. It's already been our strongest season yet in terms of points scored and we are just 25 shy of the 200 points mark. It shows how consistent we have been all year.
"With fourth place secure, we have the freedom to take a new approach into the remaining races – perhaps by trying some different things or different Friday drivers in the car to see what we can learn for next year. We can also be more aggressive with strategies and take more risks. We're still hungry for strong results and want to end the season on a high note. The race in Brazil this week is an opportunity to continue our run of strong performances at the very least."
Sauber
Marcus Ericsson
"The Brazilian Grand Prix weekend is always a special one. The fans are very passionate and the race itself has a lot of history. During the last race in Mexico I was able to fight my way into the midfield, which was a progress compared to the previous GP weekends. Therefore, I am optimistic that we will be building on that and making further improvements. It is definitely good to get back in the car in Interlagos."
Pascal Wehrlein
"I look forward to returning to Brazil. We always get a warm welcome from the fans and the atmosphere at the track is great. The unpredictable weather in Interlagos adds some excitement to the weekend, as you never know what to expect. As a team, we have made some progress over the past two race weekends, so I am heading to Sao Paulo with a positive feeling. I look forward to being back in the car and to continuing to work in the right direction."
Haas
Romain Grosjean
"It's a pretty tough track with not much opportunity for a rest. Even in the straight lines you can't rest as much as you would like. You're at altitude as well, at 800 metres (2,625 feet), so coming from Mexico that's nothing, but you're still not at sea level. The weather can be challenging. It can be very warm and humid. It's a pretty intense challenge but, at the end of the day, that's what we're looking for.
"Generally, it's a track I really like. I like the Senna 'S', and the first few corners are pretty amazing. It'll be interesting to see how it's evolved with the heavy rain we know you can get in Brazil. We'll just go out there and see what we can do.
"Brazil is always special because of Ayrton Senna. He was one of the biggest names in Formula 1. Interlagos is a special place. There's so much history there. On race day you've got so much support from the fans. I remember Ayrton winning there in 1991 when he couldn't hold the trophy in the air because he was so tired and had the pain in his arms from driving."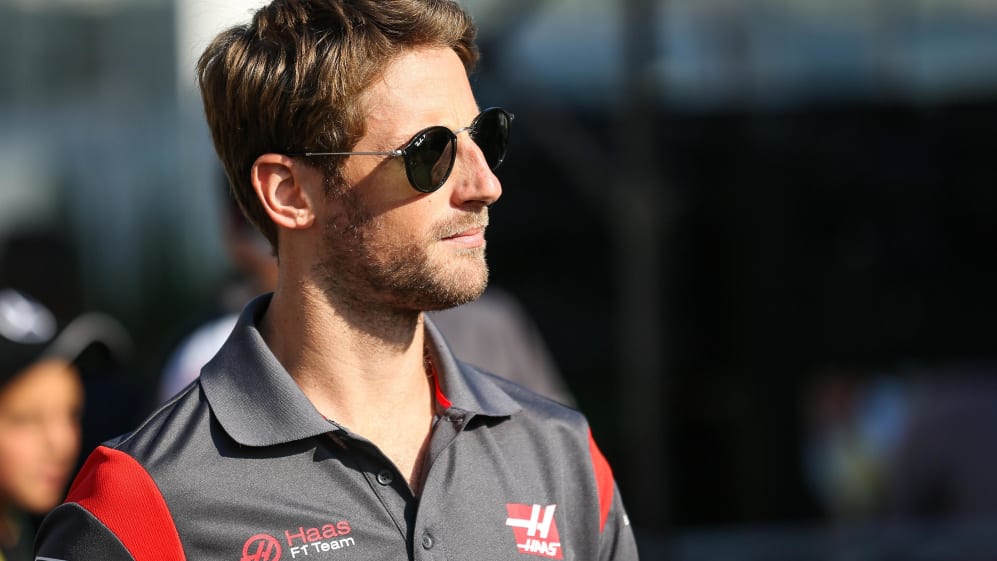 Toro Rosso
Brendon Hartley
"I'm very happy to be heading to Brazil with Toro Rosso. With the help of the team I made big progress in Mexico and I'm confident that, with a little bit more luck than last time out, we can fight for points. I'm starting to feel at home in the F1 paddock and Sao Paulo is a track I enjoyed and know quite well from when I raced there back in 2014 for the final round of the FIA WEC Championship. So, all in all, I definitely look forward to my third race weekend in Formula 1 and what will be my fifth race weekend in a row!"
Pierre Gasly
"I'm so excited to be racing in Brazil this week! It will be my first time driving in Sao Paulo, it's such a mythical track! It has so much history and it's one of my favourites, even though I wasn't born, one of my favourite races was when Ayrton Senna won in '91. With Senna being one of my all-time idols, I really can't wait to get there and discover this amazing track! The weather can be sometimes tricky and I remember many race weekends happening under rain, in terms of performance it will be better for us. I really like wet conditions as well, so let's see how it will be, I think the rain would be good for us to spice things up! If it rains, anything can happen!"
McLaren
Fernando Alonso
"Interlagos is one of the great 'classic' tracks on the calendar, with an incredible history and a long list of famous names that have lifted the trophy. It's also one of the most dramatic Grands Prix of the year – there are always incidents and action and the weather plays a big part in the outcome.
"This circuit should suit our car better than the last couple of tracks, so we hope we can give ourselves the best chance in qualifying as starting position is very important in a race where a lot can happen. It's a really fun track – a short lap with a good flow, and the new cars this year will make it feel even faster. During the race, if you can get a good rhythm through the final corner it really helps down the start-finish straight and into Turn 1, and then you can attack the first corner going into the next lap. It's part of what makes this circuit so exciting.
"After the USA and Mexico, we're looking ahead to Brazil and Abu Dhabi with a bit more expectation as we knew those tracks would be really difficult for us. However, Mexico was definitely a surprise and we performed better than we anticipated. This will surely be a tricky race and there are always risks to take with the weather and strategy, but if we can start the race from where we should be in qualifying, it could give us a good chance to score some points."
Stoffel Vandoorne
"I'm looking forward to tackling another new circuit next weekend in Brazil, especially one that is considered so legendary among the fans and the other drivers. Interlagos is the place where championships have been won and lost, and classic Grands Prix have taken place with great names like Senna and Prost winning some of F1's most famous races.
"Like every circuit we race on, I put in a lot of preparation with my engineers in the simulator, so by the time we head out onto the track on Friday morning I feel completely ready to tackle it and already comfortable with the layout and set-up the circuit requires. This means that, like Fernando, I can spend FP1 dialling-in the car to the track and conditions and give valuable feedback to the team so they can gather as much as information as possible.
"Qualifying at Interlagos is always important because you never know what can happen in the race. In Mexico I had a great start, so if we can start further up the grid in Brazil – providing we can avoid more penalties – it'll open up good opportunities in the race. It's important to stay out of trouble and have a clean race and then we can see what we can do from there. There's everything to play for and I'm excited to experience the famous atmosphere at Interlagos thanks to the enthusiastic Brazilian fans."
Eric Boullier, Racing Director
"As we enter the penultimate race weekend of the season, Interlagos is always a fantastic venue to visit and the scene of a number of dramatic and poignant grands prix for McLaren. The undulating nature of the circuit is one of the most famous configurations on the calendar, and provides a real test for not only the car and driver but also the whole team.
"It's one of a few races of the season where anything can happen – and often does – and can mean a challenging weekend for our mechanics, engineers and strategists alike, because of the drama the weather conditions often create on this unforgiving circuit. The difference between a solid points-scoring result and not is often the number of gambles the teams of strategists up and down the pit lane have to take depending on the given weather situation, which makes it one of the most exciting race weekends on the calendar.
"For McLaren, we're heading into the weekend with cautious optimism as we know that statistically this circuit should suit the strengths of our package better than the past couple of venues we've visited. Both of our drivers are well prepared for the weekend ahead and the whole team is looking forward to the legendary welcome we always receive from the incredible Brazilian crowds. I hope we can contribute to the great show the enthusiastic fans have come to expect there each year and end the weekend with a positive result."
Yusuke Hasegawa, Honda R&D Co. Ltd Head of F1 Project & Executive Chief Engineer
"After ending busy back-to-back races in the USA and Mexico, we're now heading to Brazil and the penultimate race of the season.
"Last time out in Mexico ended with a positive atmosphere in the team after Fernando snatched an all-important championship point. We're now looking to maintain that momentum as we head to Interlagos.
"The legendary Autodromo Jose Carlos Pace is a relatively short, albeit challenging, track. It is highly technical with a variety of swooping corners and elevation changes, and overtaking is notoriously tricky. PU set-up will be key to ensuring good driveability throughout the lap.
"Brazil will always be a special place for Honda due to our great history with Ayrton Senna. We receive a warm welcome from the fans every time we go there, and hopefully we can show them a good race."
Pirelli
Mario Isola, Head of Car Racing
"As we saw at the last round in Mexico as well, for Brazil we are again bringing a softer tyre nomination than last year – when the hard was selected – so this is likely to lead to some of the fastest-ever laps of Interlagos this weekend. With a short lap, plus plenty of pit stops and overtaking, as well as a passionate Brazilian crowd and the potential for extremes of weather, this is normally a frenetic race where the strategic timing of stops is very important to try and minimise the effects of traffic. While we've gone a step softer this year, no driver has selected more than one set of the mediums, which means that the weekend will be centred around the soft and supersoft compounds."
Renault
Nico Hulkenberg
"It's very special for me and one of my favourite places and races on the calendar. Sao Paulo is a crazy city and there's something I really like about it. The food, the people, it's all really engaging and a highly unique experience.
"The track itself has so much history especially when you cast your mind to all the stories and championships won there. You can feel the history and the emotions that belong to racing and I really like that. It's a reason why I usually perform quite well there. The circuit is short and can be quite tricky to get right. It's anti-clockwise, very bumpy and extremely tough on the neck! It's all about confidence, especially the in-field middle sector.
"I have special memories around Interlagos! My only Formula 1 pole position to date came in my rookie season, which was awesome. I put a perfect lap together at the right time in changing conditions and poled it by over a second; that's a real standout moment in my entire racing career. In 2012, I led for a large part of the race and was unlucky not to get a podium. I have a decent record there and I will be pushing to make sure I continue that."
Carlos Sainz
"The track is obviously nice and you can still feel the vibe from Ayrton Senna all around. He's still very much in people's hearts, which makes it very special. In actual fact, it's not a track layout I particularly enjoy, but it's one of those historical places in Formula 1 where you race. There are a lot of stories in Brazil and lots of championships have been won there. The Brazilian culture is pretty eclectic, and, in terms of food, it's probably my favourite destination on the calendar.
"I had a good race there last year and it was one of my most complete Grands Prix. I was fifteenth in qualifying – two seconds off the top guys - and suddenly I was racing against them in the rain! We were back alive on race day, we got the strategy right and it paid off. We did a decent job and it was a very enjoyable Sunday capped off with eight points.
"The track is old school and challenging to get right, especially the twisty in-field which features some changes in elevation. The weather usually throws up some surprises; it can be nice and very warm and then it will switch to thunderstorms. The secret is adapting quickly to the weather and finding a well-balanced car which is suited to both wet and dry conditions."
Nick Chester, Technical Director
"It's a track with three interesting and contrasting sectors. The first sector is fairly quick with medium to high speed corners and a short straight which enables DRS overtaking opportunities. The middle sector is very twisty, which should play to the strengths of the R.S.17 pretty well. The lap is capped-off with a big drag up the hill and the long straight. It's an interesting layout sat at a relatively high altitude. Both drivers should perform well there in the R.S.17.
"Despite the reasonably high altitude of Sao Paulo, Mexico City trounces it. Instead of being 25 percent down on air density as we are in Mexico, we'll be down only by around 10 percent which is much, much easier to manage. We're not expecting too many dramas to control temperatures and there will be a range of set-ups for us to try out. It's not a full downforce track like Monaco or Hungary but there are a range of aero set-ups for us to try.
"The weather can be quite exciting there and is always a bit of an uncertainty. Notably, there have been four wet races in the past nine years at Interlagos. We haven't had many wet races this year, so certainly there's some scope for interest. We'll be well prepared for any eventuality.
"We'll be doing some aero runs in practice in Brazil with a variety of aero instrumentation to help prepare the 2018 package."
Cyril Abiteboul, Renault Sport Racing Managing Director
"In the wake of challenging back-to-back races for the team, the Brazilian Grand Prix is already looming. Interlagos is a legendary circuit that often makes for an unpredictable race in front of many excited fans. The weather often plays an important role, but come rain or shine, we are confident in the positive qualities of both our drivers and the R.S.17. The enthusiasm of the fans is always enjoyable to see and hear; in so many regards it is a very fine Grand Prix."
Red Bull
Daniel Ricciardo
"I really like South America in general so I'm always excited about the Brazilian GP. Last year in the wet was fun and I wouldn't mind some more rain this year as I know I could do better. I'm positive I can get a good result there but as of yet I haven't really had a stand out race in Brazil, hopefully that will change this year.
"The circuit itself isn't what I typically look for in a track. It doesn't have any notable high speed corners which I usually really enjoy, it is quite slow and short which isn't that exciting, that doesn't mean I will try any less for a strong result though.
"The fans in Brazil are some of the loudest, lots of air horns and trumpets and a general carnival vibe. The area of town where the track is located is quite authentic so you get lots of local fans coming out to watch the race, it's a good one with real soul and passion. As well as experiencing the Brazilian support I am also looking forward to a good helping of Churrasco food at Fogo de Chao."
Max Verstappen
"We are looking for another strong performance at Interlagos following a really fun race in the wet last year. I really enjoyed 2016, there were some great battles and overtakes which resulted in a hard earned podium. I also had a big moment near pit lane entry which was a close call, I managed to save it and carry on to achieve a good result. As you would expect I'm hoping for another damp race weekend as I don't think we can be as competitive there in the dry, especially with the elevation changes on the straight, it is not our strongest point.
"Being such a narrow starting grid you often end up really close to the grandstand which is a pretty unique and exciting experience. The Brazilian fans are so passionate and vocal so it is always special to feel the atmosphere from the crowd before the start. I think the history of F1 in Brazil means it has a massive following and this is clear to see across the race weekend.
"The food in Brazil is very good, the Churrascaria restaurants serve unbelievable grilled meat. Although it is nearly the end of the season I still have to be careful what I eat in order to stay the correct weight, this is a shame as I would like to get involved in the local cuisine."
More to follow.