Technology
Brazil tech review - ride heights and rake angles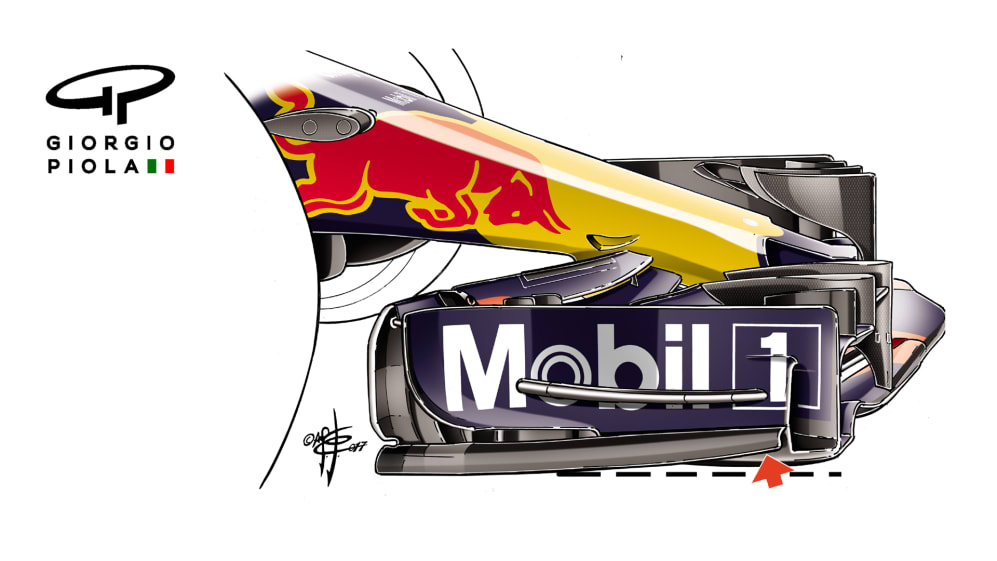 It's no secret that in recent years Red Bull have become experts in utilising a high rake angle – where the rear of the car is much higher off the ground than the front – to help extract more downforce. It's something renowned technical illustrator Giorgio Piola had in mind when viewing both the RB13 and Mercedes' title-winning F1 W08 in Sao Paulo over the weekend…
Red Bull RB13 - front wing detail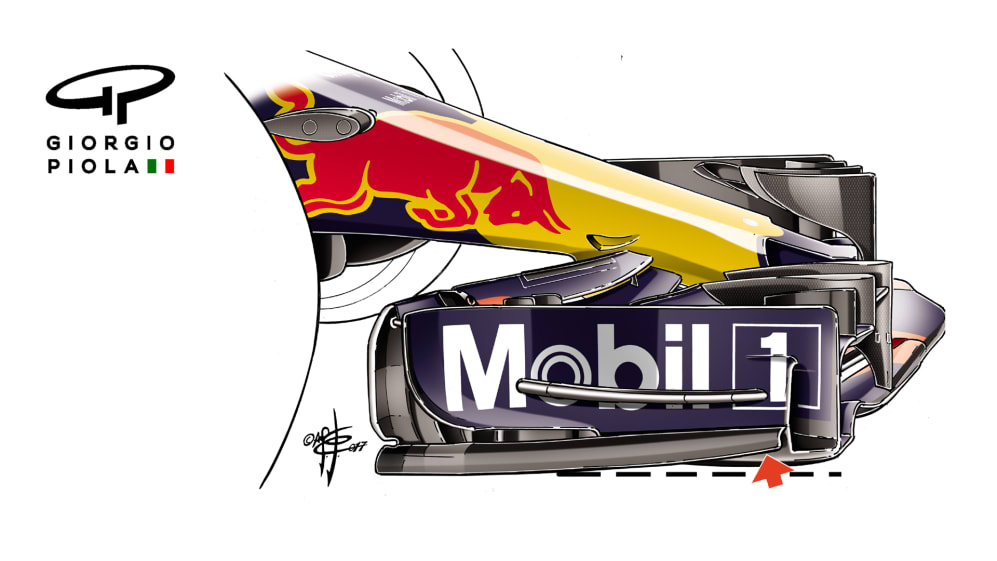 Many in the paddock believe that the Red Bull's front suspension includes a clever system to better control the car's ride height – obviously a very useful feature when you are running a high rake angle. Here we can see how the front of the RB13 has seemingly been designed around this – the lower section of the front wing's endplate is not parallel to the ground as one would expect, but is angled upwards to improve the airflow in this section.
Mercedes F1 W08 - suspension experiments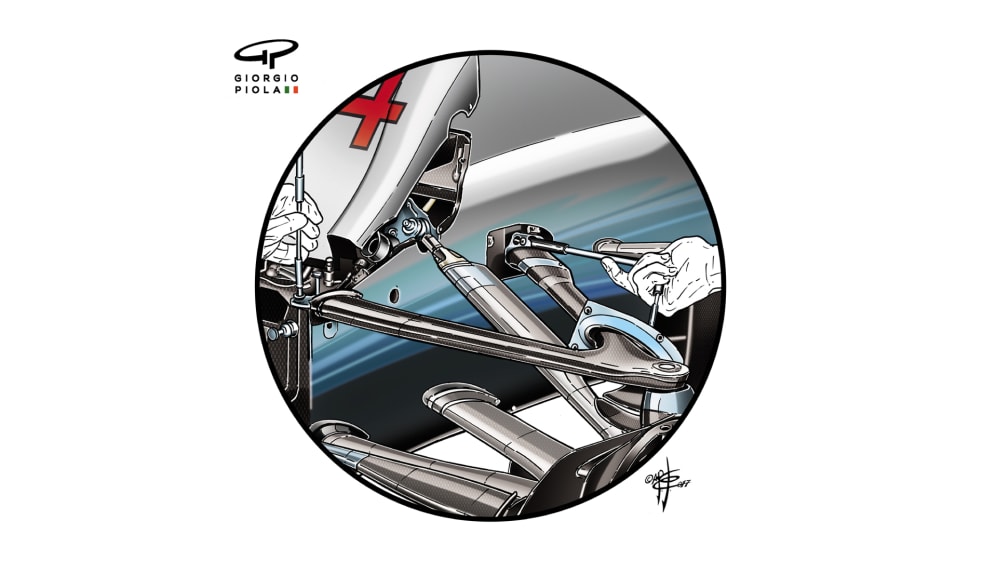 On Friday in Brazil Mercedes carried out a suspension test, altering the pick-up points of the top wishbone in order to have a different anti-dive set-up. This experiment should be seen in the context of evaluation work the team are doing regarding their 2018 car's design philosophy, and whether they too might consider adopting a higher rake angle for next season, especially given the success Force India have achieved via that path this year whilst using the same engine and gearbox as Mercedes.
Red Bull RB13 - revised pick-up points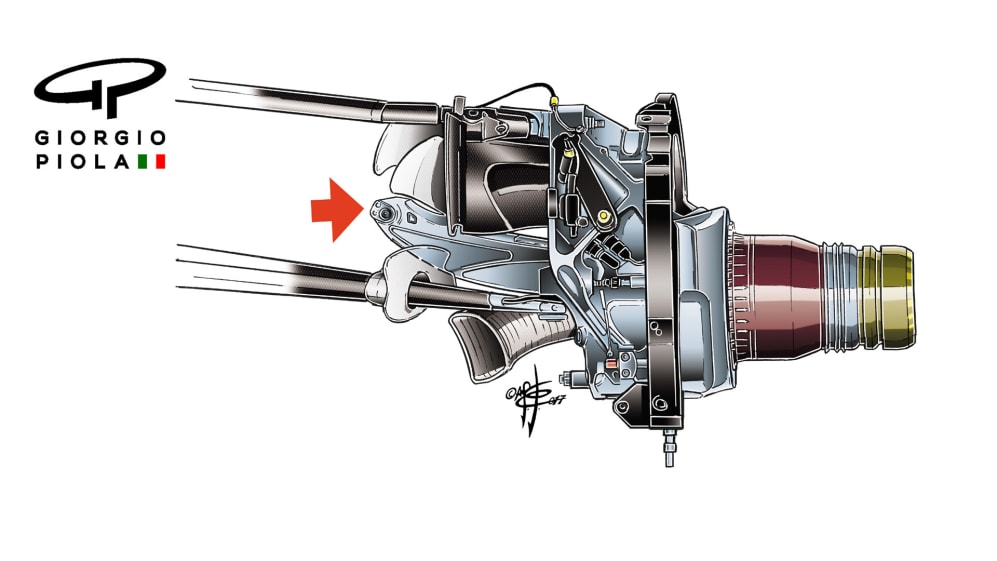 While others may or may not be following their lead in terms of design philosophy, Red Bull are, of course, not standing still. In the last part of the season they have been trialling a different pick-up point for the front suspension's push rod link, meaning it can be easily changed to allow for different suspension geometries – an experiment that has also been tried by Ferrari (below - red arrow) this year. Interestingly, however, after using it at the previous two races, Red Bull did not repeat it in Brazil.