Hamilton ruled out of Sakhir Grand Prix after testing positive for Covid-19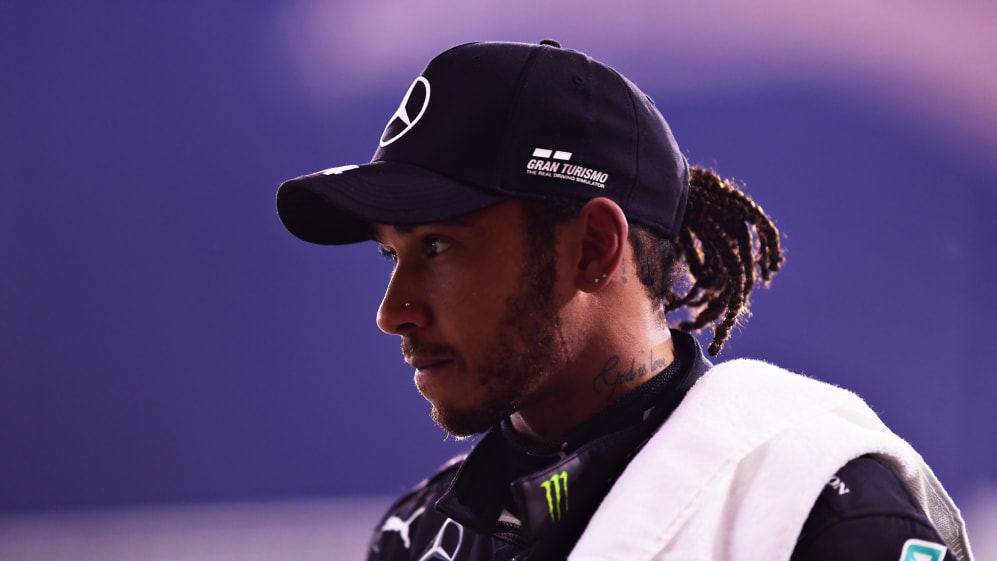 Mercedes will be without Lewis Hamilton for this coming weekend's Sakhir Grand Prix in Bahrain after the seven-time world champion tested positive for Covid-19.
Hamilton, who sealed this year's title in Turkey and won Sunday's Bahrain Grand Prix, was tested three times last week including Sunday afternoon as part of the regular testing programme, returning a negative result each time according to Mercedes.
However, on Monday morning, he woke up with mild symptoms and was informed at the same time that a contact prior to arrival in Bahrain had subsequently tested positive.
Hamilton took another test and this returned a positive result. A subsequent retest confirmed the result. He is now isolating in accordance with Covid-19 protocols and public health guidelines in Bahrain.
Apart from mild symptoms, Mercedes say he is otherwise fit and well, with the entire team sending him best wishes for a swift recovery.
Close contacts of Hamilton are being retested following the Briton's test result.
The Briton is the third F1 driver to test positive for Covid-19 this season, following Sergio Perez at Silverstone and Lance Stroll in Germany.
Mercedes reserve driver Stoffel Vandoorne will travel to Bahrain after Formula E testing in Valencia on Tuesday, as was previously planned. However, the team have yet to confirm who will replace Hamilton, saying they will do so in due course.
Hamilton needs a negative test before being allowed to return to the paddock, and therefore remains a doubt for the final race of the season in Abu Dhabi.