Vettel handed 3-place grid drop for impeding Alonso in qualifying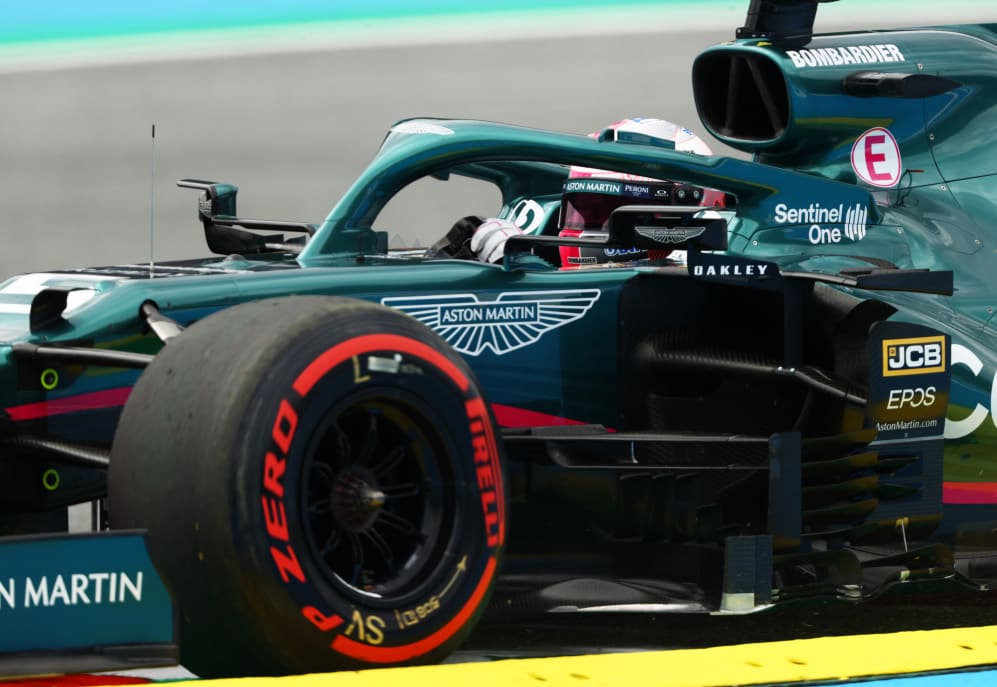 Aston Martin's Sebastian Vettel has been handed a three-place grid drop for impeding Fernando Alonso during the Q2 segment of qualifying in Austria on Saturday.
Vettel, celebrating his 34th birthday, unintentionally impeded Alonso between Turns 9 and 10 – an area of the track where drivers had agreed with FIA Race Director Michael Masi not to slow for safety reasons.
As a result, Alonso was eliminated in P14, saying afterwards that his weekend was effectively over as a result – though he was quick not to blame Vettel himself.
For his part, Vettel apologised to Alonso, saying he'd been unable to avoid the block, having been overtaken by several cars who then slowed ahead of him.
However, the stewards saw the situation differently. In statement they said: "Alonso was on his fast lap just before the end of Q2. When he approached the last two corners (9 and 10), there was still a queue of 3 cars preparing for their final qualifying lap. Vettel was the last car in this line and impeded Alonso and as a result, Alonso had to abort his final qualifying lap."
In addition to his three place grid drop - which will see him start Sunday's race 11th, instead of eighth - Vettel was given one penalty point on his licence, bringing his tally over the last 12 months to six – six fewer than the amount that triggers an automatic one-race ban.
QUALIFYING REPORT: Verstappen edges out sensational Norris to take Austrian GP pole
Mercedes' Valtteri Bottas, who qualified fifth, and Ferrari's Carlos Sainz, who was P11, were also investigated for going too slowly in the same section, but the both escaped a penalty on the grounds that lots of drivers were queuing ahead of them and no one could be deemed predominantly to blame.