'Our weekend is over' says Alonso after being impeded by Vettel – though he refuses to blame German for Q2 exit
On a three-race point streak and full of confidence, Alpine's Fernando Alonso was chomping at the bit ahead of qualifying for the Austrian Grand Prix. But in the end the Spaniard was left frustrated after he was impeded by Sebastian Vettel's Aston Martin and knocked out in Q2, leaving him P14 and declaring "the weekend is over for us."
Alonso qualified ninth on the grid for last weekend's Styrian Grand Prix at the same track, boosting his hopes of another run to Q3. He showed his pace with P3 in the opening Q1 segment and was looking good for the top 10 again in Q2 before encountering Vettel's slow-moving Aston Martin in the final two corners.
READ MORE: Vettel handed 3-place grid drop for impeding Alonso in qualifying
Forced to back off, Alonso was visibly furious in the cockpit as he crossed the line, shaking his hand at Vettel before voicing his anger over team radio. Afterwards he explained that his frustration was born of the particular importance he and his Alpine team had placed on qualifying.
"We were as fast as ever in this qualifying as we have been this season," said Alonso. "P3 in Q1, [potential for] P4/P5 in Q2, and maybe P5 or P6 in Q3 because we had two sets of tyres.
"So a big consequence for our weekend, because even our qualifying tyre choices were made to maximise Saturday, and Saturday has been terrible with P14. I guess the weekend is over now for us, but nothing we can do."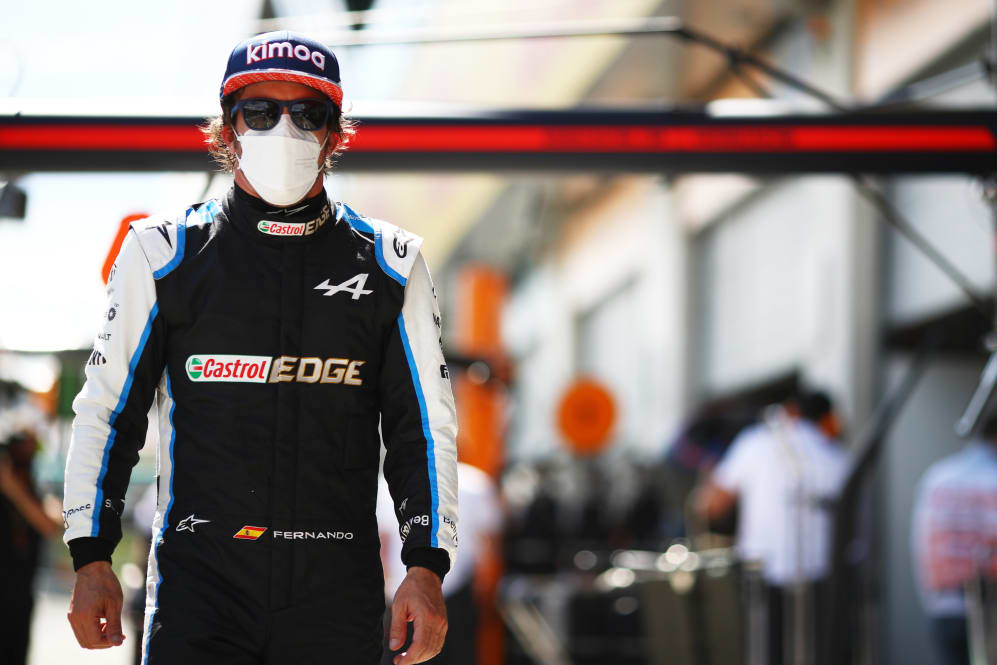 Asked if he could take any consolation from the fact Vettel – who qualified P8 – would likely get a grid penalty, Alonso replied: "No, not at all. It will change something for them, but for us it will change everything on the weekend. I don't think that Seb could do much more because inside the car we are just relying on our engineers, so I guess it was more the team than Seb himself."
Ahead of the session, FIA Race Director Michael Masi had warned the teams and drivers that slowing ahead of Turns 9 and 10 would not be tolerated – the very thing that Alonso encountered with Vettel. However, the two-time world champion remained somewhat philosophical about the whole thing.
HIGHLIGHTS: Watch all the action from Austrian GP qualifying as Norris pushes Verstappen for pole
"Sometimes you have to do it [back off], because the car in front is doing it. So as a consequence three or four cars behind have to do it. If we had a free track for sure we will try to have a clean out lap. As I said, I don't think Seb did anything wrong because it was a couple of cars in front of him already slowing down. So as I said, the biggest thing is for our race – what happens to them doesn't change much."
Alonso now faces an uphill battle to extend his run of top 10 finishes to four races, but not quite as difficult as team mate Esteban Ocon, who finished a disappointing P17 in qualifying – his second Q1 exit in two races at the Red Bull Ring. The Frenchman has now failed to reach Q3 for five straight races and admitted he "doesn't have answers" for his lack of pace.
Vettel was eventually penalised and starts 11th.