Interview
'Business as usual' - Massa on comebacks, Williams, and Bottas v Hamilton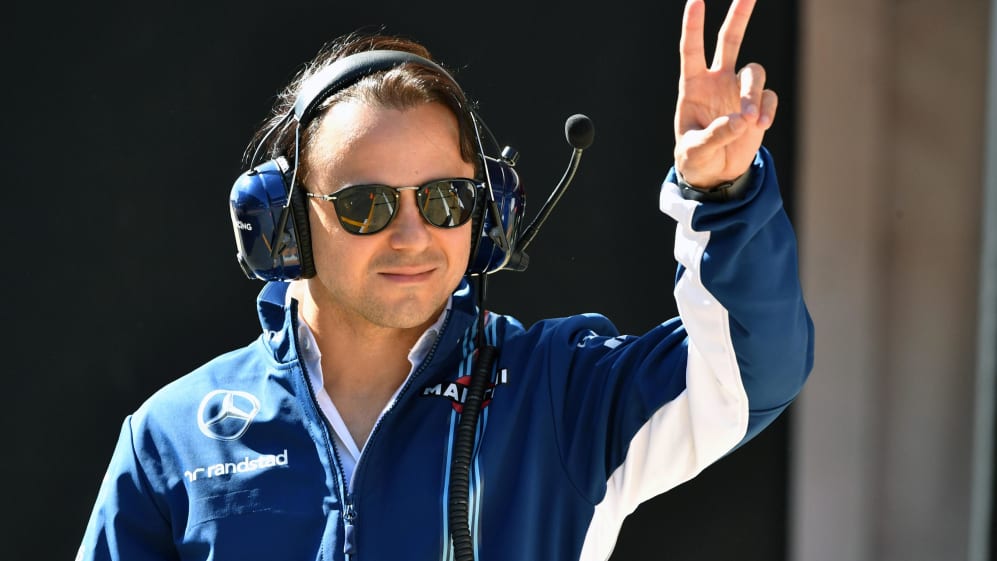 Felipe Massa returned to the track with Williams in testing this week, at the start of a season in which he was meant to be enjoying his retirement. All that changed, of course, thanks to Nico Rosberg's F1 exit and Valtteri Bottas' subsequent move to Mercedes. We caught up with Massa in Barcelona to find out just where the Brazilian's head is at after what have been an 'interesting' few weeks…
Q: Felipe, the last time we spoke you were bidding farewell after a long and illustrious F1 career. Three months on and here you are again. Can you talk us through those weeks in December, from Nico Rosberg's shock retirement to you agreeing to come out of retirement?
Felipe Massa: Yes, everything's changed since we spoke that last time. (Laughs) Or to put it better: nothing's changed for me. I did the last race of 2016 and I'll do the first one in 2017 - so it looks almost like business as usual. These were really crazy weeks. At one point I was enjoying my 'moment' of retirement - because it was not more than a moment after Nico decided to stop. Then I got a call from Claire (Williams) which was around the 12th of December. It was the Monday after the Christmas Party where I said bye-bye to everyone at the factory - also to her - and then she wrote me an SMS asking if I was ready to stop my retirement. I was pretty surprised about that! I wrote back: 'Maybe we need to talk'. And she called straight away.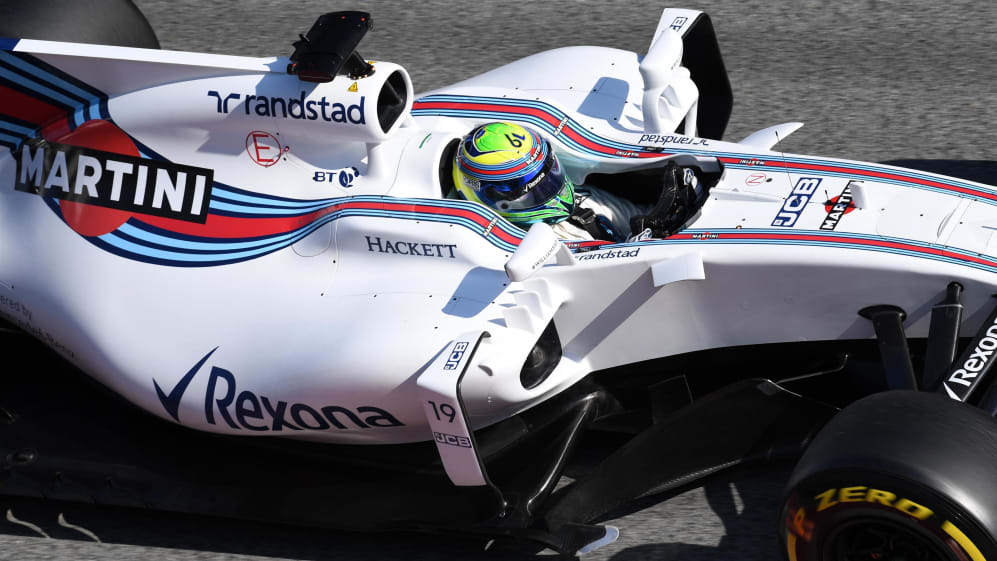 Sometimes things happen for a reason: maybe my time in F1 had not finished
We talked a couple of times on the phone, but then I said: 'Listen I think it is better to discuss this face to face' - and off I was to England. Actually we met in the same place I met Frank (Williams) for the first time to discuss me joining Williams - it was the airport hotel in Terminal 5. It was a pretty strange deja vu! (Laughs) We had a long conversation, but no signing because there were so many things that played a role around the team that had to be sorted out first - like with Mercedes and Valtteri. But as everybody can see everything worked out - and here I am again!
Q: How emotional was it to change direction from the new life you were envisioning to become a fully-fledged F1 driver again? In your head you had surely had quit Formula One racing - but then it came calling again…
FM: I had such a great farewell in Brazil - I never saw any other driver being giving the same emotional farewell from the fans like I had. That will stay in my heart forever and cannot be repeated. So this year I will simply say good-bye to everybody, as I had that special moment already last year.
Q: Had Nico Rosberg not made that bold decision to stop racing, you would probably now be sitting at home relaxing. Are you grateful, or the opposite?
FM: I was happy with my decision to go. It was the right time, as I always wanted to be in F1 as a professional - and with a team where you can be important - and not just to participate. And I have that opportunity. Sometimes things happen for a reason: maybe my time in F1 had not finished yet.
Q: Without you racing there wouldn't be a Brazilian on the grid this year - something that is unthinkable with the F1 heritage that Brazil has. Was that also part of your decision?
FM: For sure this was another reason to come back. Sure, first it is your private decision if you want to come back or not, but then things like this set in and help you make up your mind!
Q: All the drivers have intensified their training to meet the demands of the new cars. Was it hard for you to commit again to that 'physical torture'? To push the body even further?
FM: I took a new trainer straight away and immediately started to train hard every day. I'm working and training more than ever - and I am 35 years old so need to train even more. That was a big task. But when you decide to come back you have to do it in a proper way.
Q: Last year, how much interest did you take in the 2017 cars - given that you thought you would never race them?
FM: Yes, when I had made up my mind that I would stop I took very little interest in these new cars. But now here I am. I was going back to the factory, trying to understand the differences to the cars of the last couple of years - and trying to fill the gap that I had in terms of knowledge about these new regulations. It is a challenge to learn things quickly.
Q: Do these new cars remind you of the cars you raced at the beginning of your F1 career?
FM: A little bit, yes. But these cars are the widest that we've ever had - and the widest tyres. But the downforce we did have before - even if it is topped a bit now over the cars we had from 2004 to 2008. Maybe it is a bit of an advantage for me, to understand things quicker than others - let's see!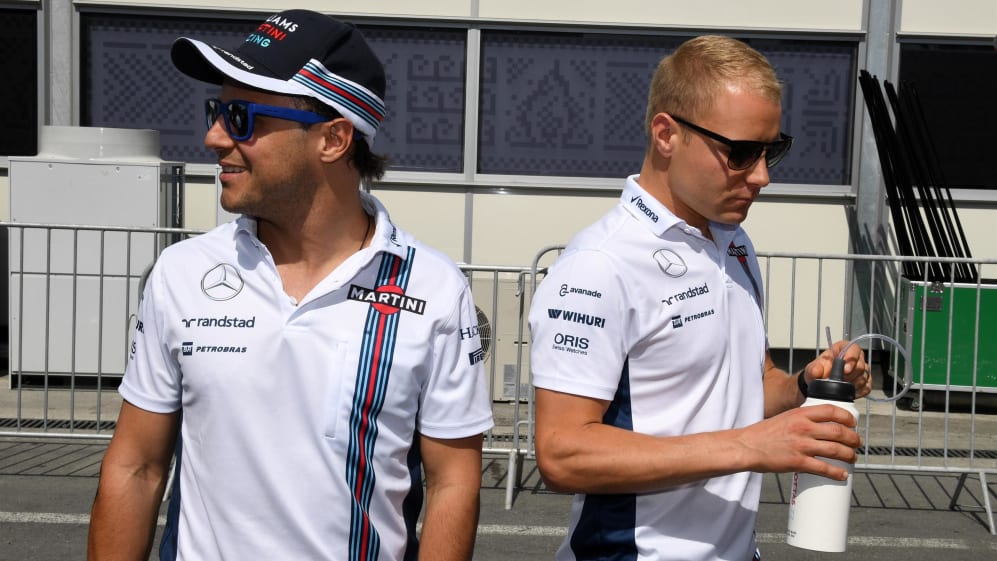 Lewis is probably not the easiest team mate, but Valtteri is Finnish - that should help!
Q: Williams will be significantly different this season: a young rookie driver in one of seats, Pat Symonds gone from the technical team, and Paddy Lowe tipped to replace him. Some weeks ago none of that was your business - and now it very much is. How is it?
FM: I see that it is an important moment for the team to re-structure. And it is the moment for me to get really involved. Maybe we can go back to the result of 2015. Sure this is a big task, but I hope we can do an important job this year.
Q: Valtteri must consider you his 'fairy godmother': without you coming back he wouldn't have that 'chance of a lifetime' with Mercedes…
FM: He has his opportunity, that is for sure.
Q: Does he have what it takes to survive alongside Lewis Hamilton?
FM: He will do a good job. I think he is ready to have an opportunity in a top team and it will all depend on him what he makes of it. Yes, Lewis is probably not the easiest team mate, but Valtteri is Finnish - that should help! (Laughs)
Q: 2017 is borrowed time for you in F1 racing. What will it take for you to say that you've used it wisely at the end of the year?
FM: There is a big change in F1 - in the rules, in the management structure - and I am happy to be part of these interesting times. But on top of all that, I want to be competitive.