Opinion
BUXTON: The Top 20 drivers never to race in F1, part 2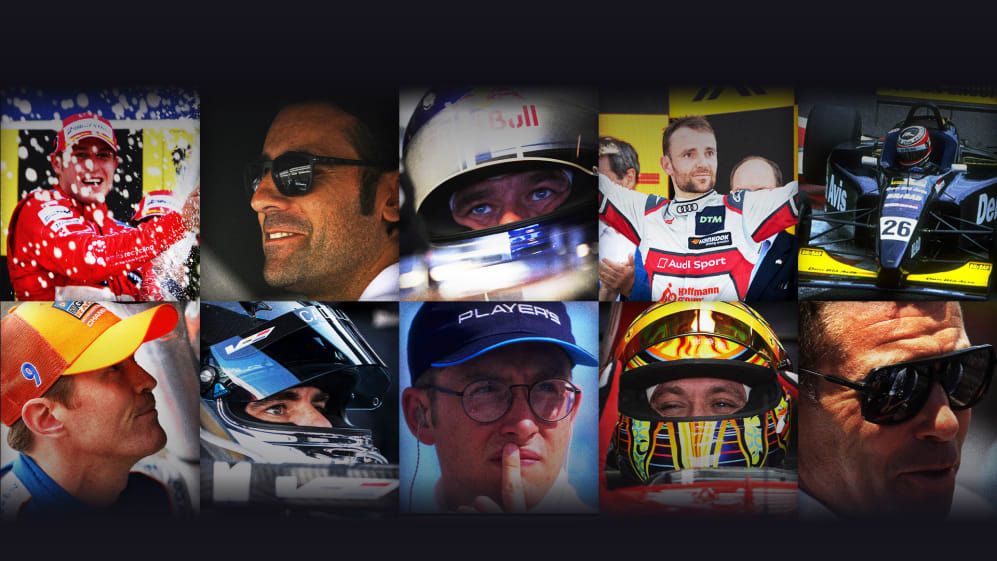 Will Buxton continues his countdown of the top 20 drivers never to have raced in F1 from the last two decades.
READ PART 1: Will Buxton's top 20 drivers never to race in F1, #20 to #11
10. Jason Watt
Danish racer Jason Watt had the world at his feet: Danish karting champion, Formula Opel Lotus champion, Formula Ford champion, he was running in DTM against the likes of Dario Franchitti, Giancarlo Fisichella and Alex Wurz when a call came to race Formula 3000.
He leapt at it, finishing third in his debut 1997 season. In 1999, he took the title fight to the finale but Nick Heidfeld ultimately prevailed.
And then F1 came knocking, via the prospect of a shoot-out for Williams against the likes of Brazilian Bruno Junqueira, whom Watt had dispatched with ease in 3000, and an F3 rookie called Jenson Button.
Watt never joined them as a motorcycle accident in 1999 left him paralysed from the chest down and confined to a wheelchair. And that was Formula 1 done. He continued to race but Watt's F1 dream had been taken in a cruel twist of fate.
LISTEN: Jenson Button on his 2009 title, his toughest team mate and more, in Beyond The Grid
9. Adam Carroll
Impressive in everything he ever drove and gifted with the most natural flair and touch, Adam Carroll could get into anything and win.
A junior champion, he became one of the stand-outs of the early years of GP2, renowned for a racing hunger and heart that never wavered. He was the ultimate giant killer, yet he always struggled for budget and top-line drives.
Formula 1 was watching, however, and he was signed up by BAR-Honda as a test driver. He led a championship-winning assault on A1GP for team Ireland, which put him back in the spotlight for an F1 seat.
Campos (HRT) and Virgin came knocking, but Carroll was still lacking budget. Lola rated him so highly they would have given him a seat for nothing, but their 2010 entry was rejected. The frustrating thing is that he knew he had to make the most of every shot he was granted and that would have made Carroll one of the most tenacious F1 drivers of his generation.
8. Greg Moore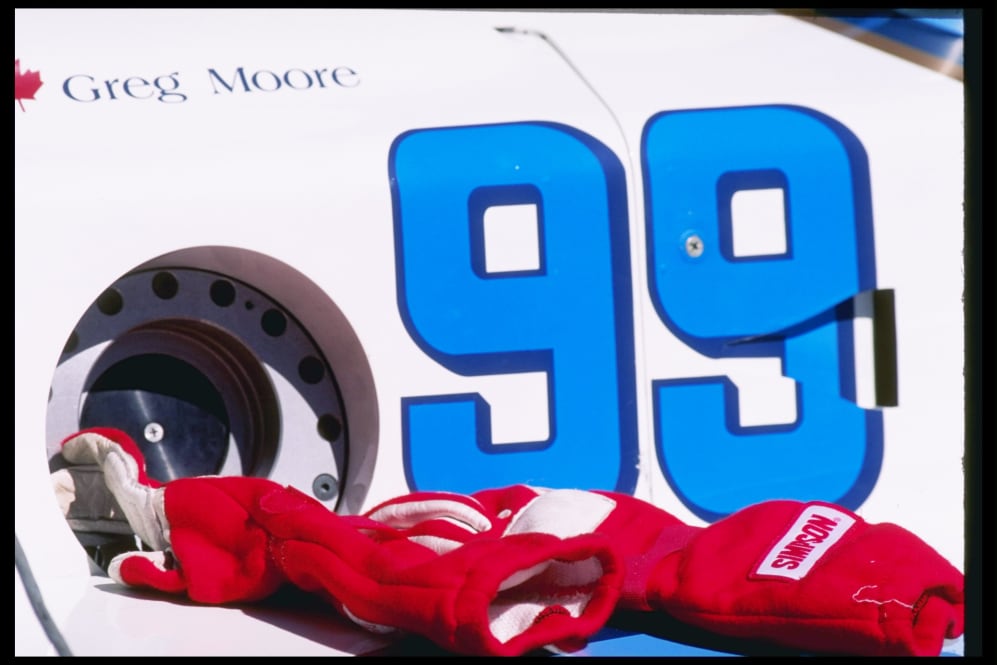 So revered in the racing world is the electrifying Greg Moore that even 20 years after his death, racers still put on red gloves to pay homage to the Canadian.
Moore seemed to toy with the monstrous beasts of Champ Car in a way that almost nobody else could. But as his star ascended in the States, could he have switched to F1?
It seemed very likely in the early 2000s when greats such as Jacques Villeneuve, Juan Pablo Montoya and Sebastien Bourdais all crossed over, and Moore could easily have followed.
Sir Jackie Stewart was interested, and it is rumoured that those red gloves would have found no happier a home than Maranello, where Greg was held in incredibly high regard. Sadly, we'll never know, as he was killed in a crash at the California Speedway in 1999.
7. Valentino Rossi
If ever there was a case of what might have been, it was the hugely publicised relationship between Ferrari and nine-time motorcycle racing champion Valentino Rossi.
His first running with the Scuderia came at a three-day test at Valencia in 2006 and by the end of it he was lapping within half a second of Michael Schumacher, a feat that left the German "incredulous", according to Ferrari engineer Luigi Mazzola.
READ MORE: What now for Hamilton, Vettel and co? How delaying 2021 rules will impact the driver market
We now know that Ferrari had made an offer to the Italian, which insisted he start as a test driver, move to a satellite team and only race for Ferrari should all those steps go well – but Rossi rejected it.
The shocked but impressed Schumacher was thus left somewhat saddened when Rossi decided to stay on two wheels.
As Rossi continued to test for the team through to 2010 and Ferrari looked at running a third car for him, the prospect lingered tantalisingly out of reach.
The desire clearly burned strong on both sides and, as Rossi's recent swap with Lewis Hamilton reinforced, it's a dream The Doctor never quite let go.
6. Jamie Green
It's late 2004 and the GP2 Series is set to replace Formula 3000 as the feeder championship for Formula 1.
Based on the last few years of racing at this level, the plum seats are going to be at Arden – filled by Heikki Kovalainen and Nicholas Lapierre – and BCN Competicion.
Nico Rosberg is about to sign with BCN when a call comes through from Nicolas Todt and Fred Vasseur at the all new ART Grand Prix squad. The driver they'd hoped would sign with them, their reigning F3 EuroSeries champion, has decided to go to DTM. Would Nico be interested in the seat? The rest, as they say, is history.
ART was set to become the dominant force of GP2, launching not only Rosberg but Lewis Hamilton, Romain Grosjean and Nico Hulkenberg to F1 as champions in its first five years.
QUIZ: Who's missing from these classic F1 scenes?
But their first champion? That should by all accounts have been Jamie Green. A force in junior racing, phenomenal in Formula 3 and a racer who, at the time, was considered a better prospect than both Hamilton and Robert Kubica, Green has and continues to have a solid career in DTM.
But he could, and arguably should, have been battling Hamilton for Formula 1 glory for the past 15 years.
5. Scott Dixon
One of the most versatile and consistently competitive drivers of his generation, Scott Dixon is a great lost talent of modern F1.
As a five-time Indycar champion, it isn't just his raw pace that has marked him out as the target man of the championship, it's the fact he's a threat no matter what he's up against.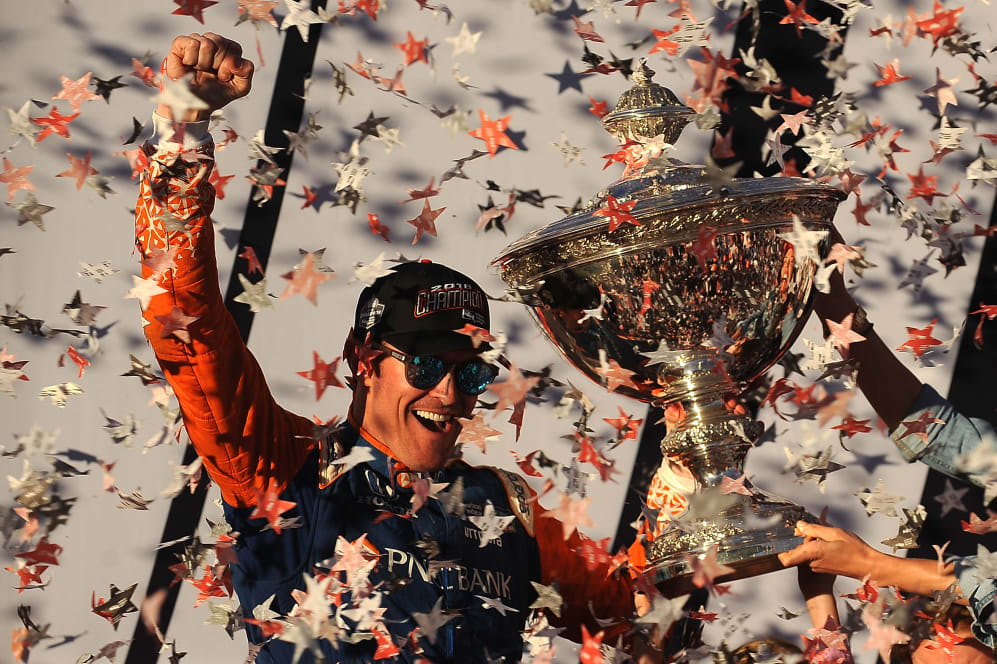 He'll drive just about anything, too: A multiple champion at Daytona, he'll just as happily tackle Le Mans as the Indy 500. And he's respected by everyone who ever sat in a race car.
Dixon did have a trial in F1, however. After his early 2000s successes Stateside, he tested for Williams in 2004 on two separate occasions. But he failed to impress sufficiently without the time to fully embed himself in the team and on the narrow window of the grooved tyres of the day.
4. Sebastien Loeb
The greatest rally driver of all time very nearly made the jump to F1.
It all started with a promotional seat swap in 2007 where he got to try Kovalainen's Renault R27 at Circuit Paul Ricard. The very next year, Red Bull became the sponsor of his Citroen factory team in WRC and as a reward for winning the championship he tested Red Bull's 2008 RB4 at both Silverstone and the post-season test at Barcelona where he was eighth-quickest.
READ MORE: Rivals on track, friends off it – 7 of F1's greatest ever 'bromances'
In 2009, he tested GP2 machinery to keep himself sharp. As Toro Rosso's relationship with Bourdais was faltering, a plan was hatched to run Loeb at the season finale in Abu Dhabi, before a full F1 debut in 2010.
The reluctance to issue one of the most supremely gifted drivers on the planet a Superlicence scuppered all the plans for what would have been one of the most incredible crossovers of the modern era.
3. Jeff Gordon
The man responsible for making an entire generation of Americans fall in love with NASCAR, the 'Rainbow Warrior' never actually wanted to race stock cars.
He began his career in karts and quarter midgets, moving to sprint cars and winning the USAC Silver Crown at the age of 20. He dreamed of racing Indycar but couldn't find the backing. Then came a call from someone who had seen him race. They wanted him to come to Europe and test F3. That someone was Sir Jackie Stewart.
This tweet has been removed from Twitter
With Gordon on the path towards stock car racing in the Busch Series – where he was crowned 1991's Rookie of the Year – the test never happened.
He very nearly made the switch at the end of the 1990s when BAR Honda tabled an offer to Gordon which would have seen him leave NASCAR and come to F1, but only after he'd run two seasons in ChampCar for Team Green. But Gordon wasn't swayed and, by 2003 he was a four-time NASCAR Cup Series champion.
That year, mutual sponsors gave him the chance to swap a seat with Montoya for 15 laps of the Indianapolis road course and Gordon wound up half a second off the Colombian.
Those 15 laps were all that he got. A touted 2005 move to Williams never took place and F1 missed out on the most gifted American racer of his generation.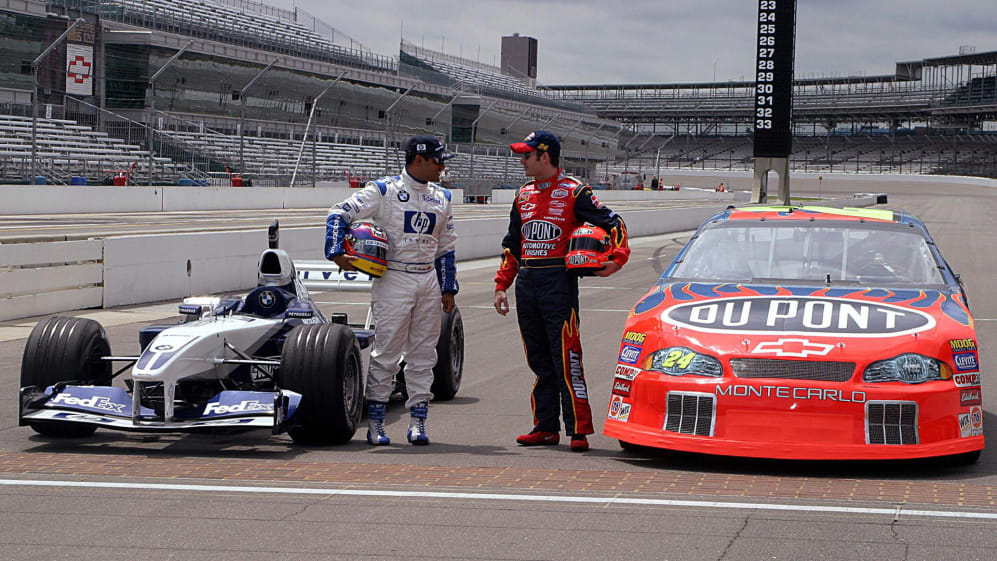 2. Dario Franchitti
Dario could have been an F1 driver, not just because he was a great talent of his or any generation, but because there were three chances.
Call it luck, judgement or simply fate, the cards never fell quite right. The Scot had his first taste of F1 courtesy of the McLaren Autosport Young Driver award.
He impressed McLaren so much that they offered him a test role alongside his Champ Car commitments Stateside, but with David Coulthard and Mika Hakkinen at the team he sensed a chance was never there and turned Ron Dennis down.
This tweet has been removed from Twitter
His next opportunity came at the end of the '90s when he was approached to quit Champ Car's Team Green and move with BAR-Honda to F1. He didn't take the gamble.
Incredibly, Franchitti's move to F1 would have freed up his Champ Car seat for Jeff Gordon as BAR and Team Green were linked back then by BAT sponsorship – so BAR-Honda may have had Franchitti and Gordon in F1 by 2002!
A final chance came in 2000 with a surprise test for Jaguar at Silverstone, but following the death of his best friend Greg Moore and serious injuries for Franchitti from a huge crash in testing at Homestead, he wasn't prepared.
Over the next 15 years, he would win three Indy 500s and four IndyCar titles to go down as one of the greatest racers to cross the Atlantic. We can't help but wonder what he might have achieved in Formula 1.
1. Tom Kristensen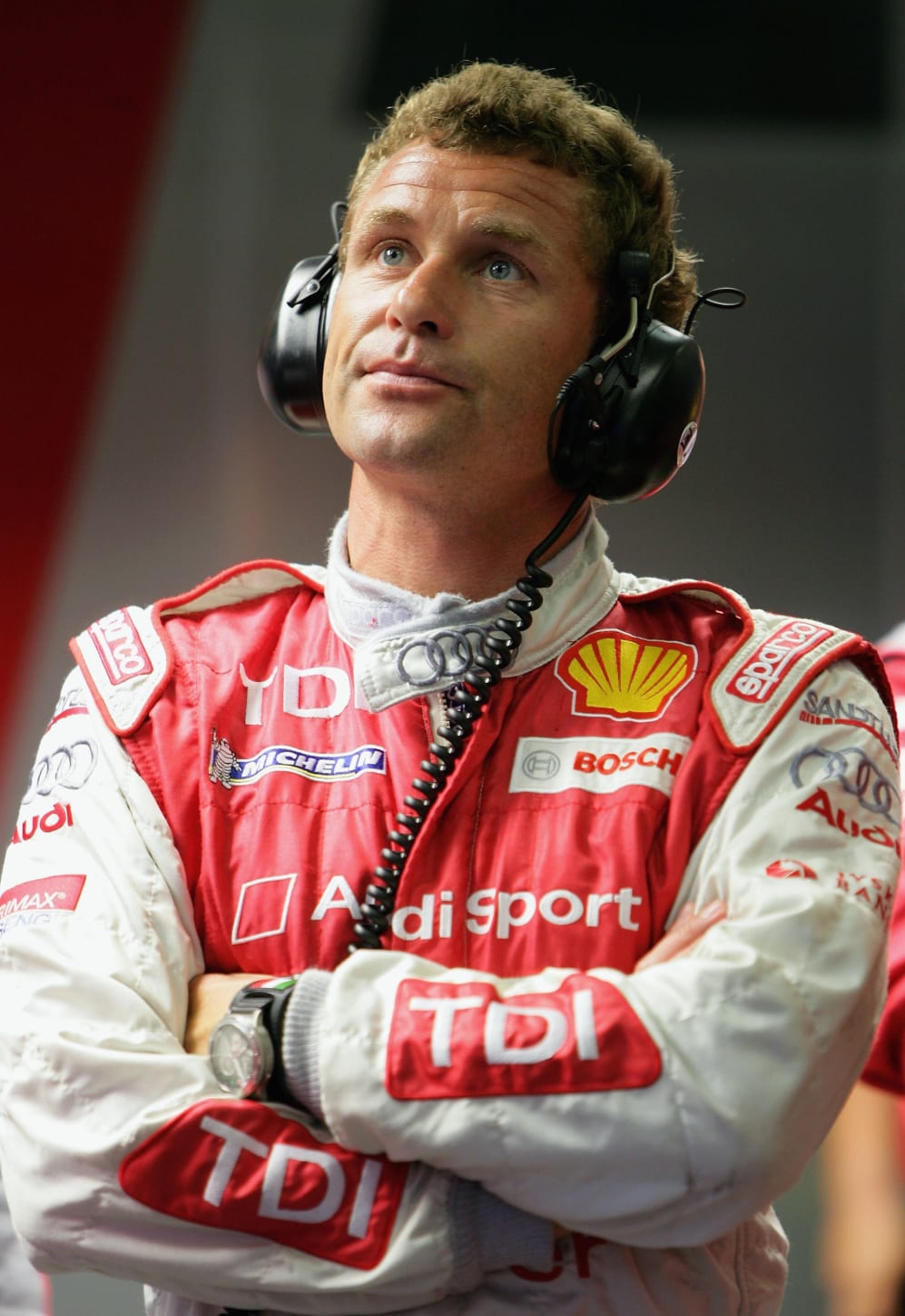 Mr Le Mans is widely regarded as one of the greatest racing drivers ever with a combination of humility, grace, uncompromising work ethic and a calm, assured style behind a wheel.
He's racked up plaudits, awards and success in the sport that is rivalled by few others.
He was German and Japanese F3 champion, won races in Formula 3000, Formula Nippon, the DTM and BTCC, and when the chance came with a last-minute call-up to race at Le Mans in 1997, he put in one of the most astonishing debut performances ever witnessed to help Joest take victory.
While his junior racing contemporaries Alex Zanardi and Mika Hakkinen went on to success in open-wheel racing, Kristensen made Le Mans his domain.
His real run of successes at La Sarthe began in the 2000s where he won six in a row, amassing nine total Le Mans victories, six Sebring 12 Hours and a World Endurance Championship.
This tweet has been removed from Twitter
There was always interest in Formula 1, both from him and from the sport. He tested for Minardi, Tyrrell and most notably Williams, where his work for Michelin was considered vital to the manufacturer's understanding of the category.
He very nearly signed for Prost but the budget wasn't there and, arguably, F1's loss was the rest of motorsport's gain as Kristensen could have become a footnote racing for teams beneath his ability.
It's simply too sad a notion to think that we never witnessed him race in this category, such is Kristensen's skillset. Would he trade one Le Mans win for a year at the sharp end in Formula 1? Unlikely. But that would have been something to see.