Opinion
BUXTON: The Top 20 drivers never to race in F1, part 1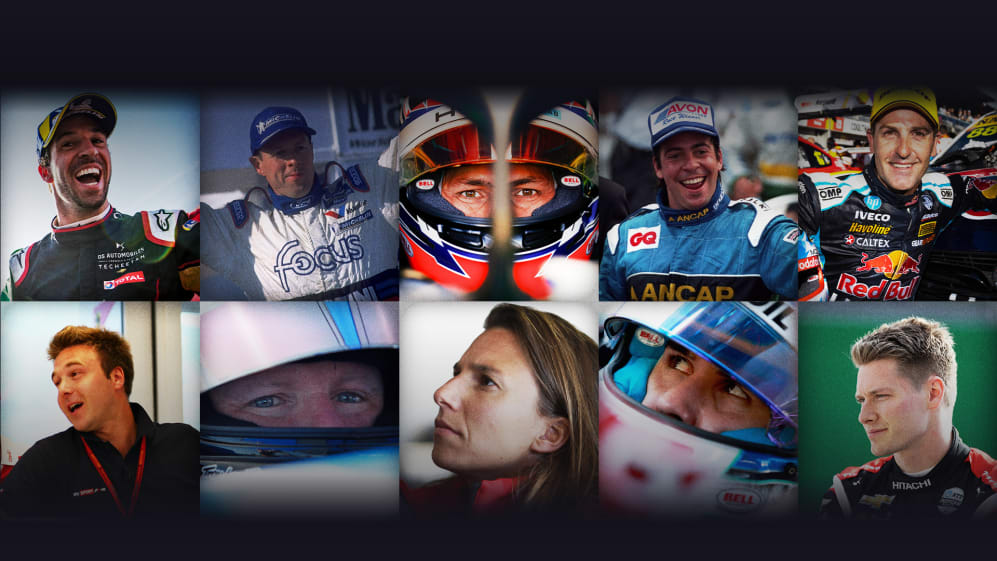 In the absence of any racing and with a few spare hours, I started thinking not just about the races we might lose this year, but about other potential losses we might have had over recent seasons. Those thoughts were quickly trumped by those of the great driving talents who never quite got as far as Formula 1.
But where to start? An exhaustive list could number at least 70 – one for each year of the world championship. But in the end, I opted for a list of 20 racers who have all been active in the last 20 years, but who never quite made it to F1.
This isn't definitive, of course, just my musings on some of the great talents and great hopes who I believe not only merited their place, but who could have made a real impact over the past two decades of Formula 1. Here are the first 10, with the rest to follow in part 2, on Friday.
QUIZ: Who's missing from these classic F1 scenes?
20. Josef Newgarden
After finishing runner-up in British Formula Ford in 2009, Newgarden had his fingers burnt in the inaugural GP3 series in 2010 when average results and a lack of funding left his F1 dream in tatters. A return Stateside in 2011 saw him crowned Indy Lights champion and, over the next decade, become a two-time IndyCar champion.
He's never denied the strong allure of a switch to Formula 1: "I'd [still] like to do it," he told the New York Times just 10 days ago. But with a plum seat his at Team Penske, we can't see him taking the leap anytime soon.
19. Jamie Whincup
He's Australian Supercars' Michael Schumacher with seven championship titles and the most race wins in that championship's history, so the thought of Whincup in Formula 1 gets the blood pumping.
Fast, consistent and dependable, Whincup has only finished outside the top-three in the championship once since 2007. Even at 37, retirement supposedly looming, he's winning races and has a contract through 2021. The mind boggles at what Whincup, who started in single-seaters, might have achieved in open-wheel racing.
18. Davide Valsecchi
Known today as the most effervescent of racing pundits, if you could imagine taking that enthusiasm and manifesting it behind the wheel, that's how he drove: Valsecchi was a joy to behold. His junior racing career yielded just one win, but when he arrived in GP2 he flourished and was crowned both GP2 and GP2 Asia champion.
Promoted to Lotus F1 reserve, his big break should have come when Kimi Raikkonen missed the final two races of 2013. Yet the team opted to call up the perceived safe hands of Heikki Kovalainen, who finished a disappointing and distant 14th in both races – most frustratingly at Abu Dhabi where Valsecchi held the record as the most successful driver at the circuit in GP2, scoring three wins and two P2s. His dream crushed, he hung up his helmet in 2016.
17. Antonio Felix Da Costa
As a member of the Red Bull junior programme, Portugal's da Costa should, by rights, have slotted into the mix to partner Jean-Eric Vergne at Toro Rosso in 2014. He had wowed his bosses and the establishment with a sensational 2012 season, juggling multiple disciplines, winning Macau, and narrowly missing out on the GP3 crown.
After a slightly more frustrating 2013 for da Costa, Red Bull brass decided to promote Daniil Kvyat to Toro Rosso to replace the promoted Daniel Ricciardo. DTM came calling for da Costa and then Formula E, where he currently leads the championship.
READ MORE: What now for Hamilton, Vettel and co? How delaying 2021 rules will impact the driver market
16. Gonzalo Rodriguez
"Gonchi" was a racer whose star shone bright and burned out far too quickly. One of an old-school guard, he rocked up to Formula 3000 in the late '90s and left an immediate impression on anyone who had the pleasure of meeting him and watching him race. Physically and mentally strong, friendly and charming, he became a sparring partner and great friend of Juan Pablo Montoya.
The Uruguayan followed his friend back across the Atlantic to race in ChampCar, but he was tragically killed in practice for the 1999 Grand Prix of Monterey at Laguna Seca. Having already secured a seat for the 2000 season with Patrick Racing, there's no telling what he might have achieved either Stateside or, should fate have allowed, in Formula 1.
15. Simona de Silvestro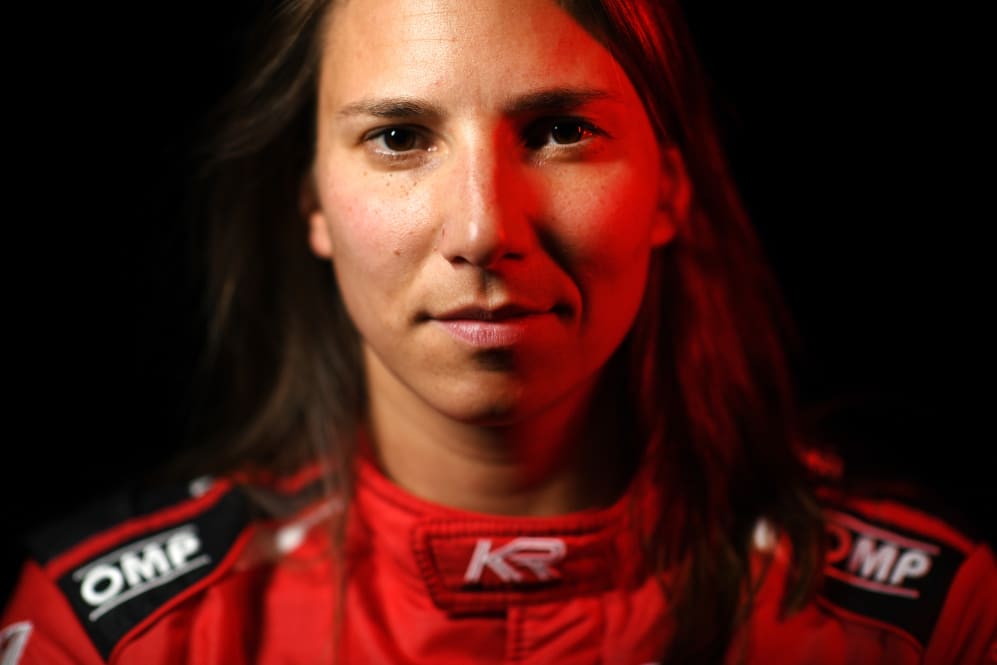 Simona could and possibly should have been on the grid as Formula 1's first female racer in a generation. A regular winner in Formula Atlantic, she was regarded by many in the Indycar paddock as a genuine talent.
In 2014 she took a gamble and walked away from Indycar to pursue a year in the Sauber F1 stable as an affiliate driver in training for a 2015 seat. The team was impressed from her very first laps in their car, with internal talk that she was at least on a par with their then driver Adrian Sutil. But as her backing faltered and with Sauber already on precarious financial ground, her seat and shot at Formula 1 never materialised.
14. Paul Tracy
Although Tracy's big F1 chance came in the mid-'90s, thus outside our 20-year remit, he could also have made a switch in the 2000s. Testing for Benetton at Estoril in 1994, he lapped faster than both Jos Verstappen and JJ Lehto's qualifying times for that year's Grand Prix.
He was offered a seat, but after seeing how Formula 1 had chewed up the undeniable Indycar driver of the day, Michael Andretti, Tracy decided to keep his focus Stateside. His peak was yet to come and, given his ChampCar title came in 2003, an early 2000s Formula 1 career could have been on the cards. While some might argue that ChampCars suited Tracy's style better than the F1 machinery of the day, Montoya's transition suggested that PT could have made the jump and shaken up the establishment in much the same way.
13. Colin McRae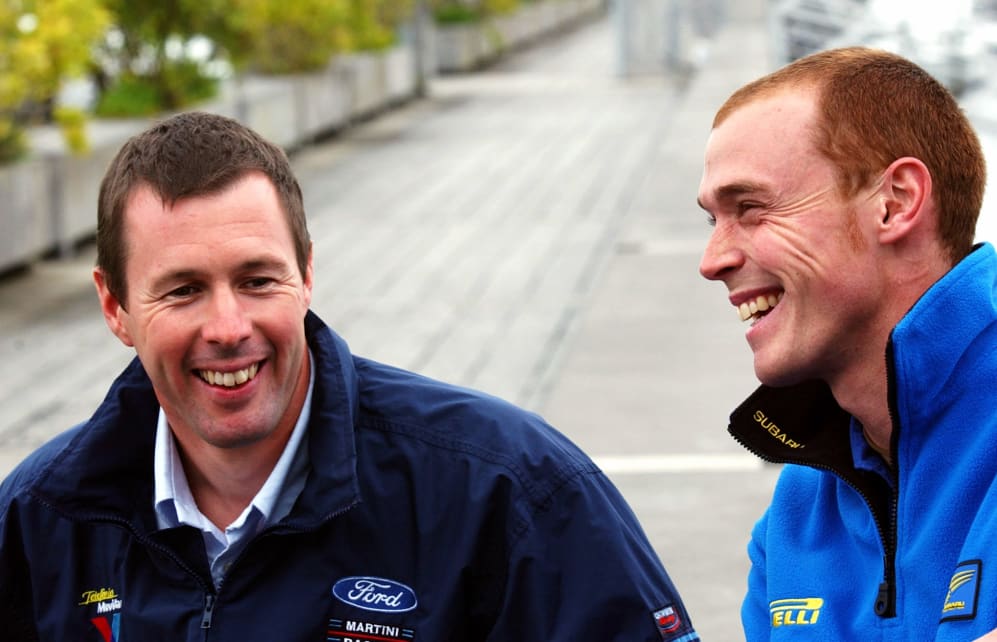 Could it have happened? There was certainly talk, and there were definitely some chances. But were they all just sponsor bluster? McRae's first Formula 1 laps came when he and Martin Brundle did a car swap at Silverstone in 1996. Although purely for promotional reasons, Colin didn't exactly hang around in the Jordan 195 and lapped within a few seconds of the regular racer, setting a pace which would have been good enough to see him line up on the grid for that year's Grand Prix.
While McRae returned to rallying and winning world championships, the prospect reared its head once again at the start of the 2000s. With the Scot now a Ford driver, there was talk he might switch to Jaguar's new F1 team. Though McRae called it PR chat, you can't help but wonder how a switch to F1 would have played out.
READ MORE: Flavio Briatore on crashgate, Schumacher vs Alonso, and winning the title for 'a t-shirt maker'
12. Robert Wickens
Robert Wickens always seemed to be just that half-step away from getting a full grip on his dream, and he had the talent to ascend to and compete in Formula 1. As part of the Red Bull programme he'd monstered Formula BMW USA and Formula ChampCar Atlantic before running A1GP, F3 and eventually F2 and GP3.
He came second in both the F2 and GP3 championships before taking a reserve driver role at the Virgin F1 Team and moving to World Series where he won the title, beating Jean-Eric Vergne in the process. Dropped by Red Bull, he moved to DTM where he bided his time with Mercedes.
With no F1 opportunities, he found immediate success and became a fan favourite in IndyCar with a pole on his debut and the podiums flowing. Then, he survived a sickening accident at Pocono, which left him paraplegic and one of the greatly missed aces of F1.
11. Gary Paffett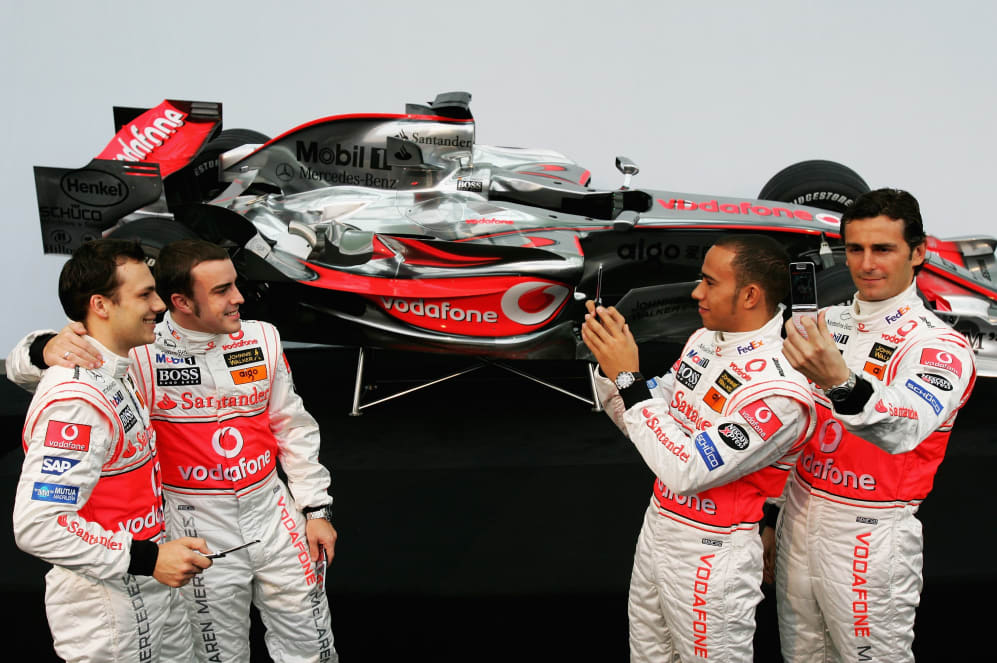 Few drivers have had as many near-misses with an F1 seat as Gary Paffett, but the stand-out DTM driver for over a decade never got the deserved opportunity. An F3 champion in the early 2000s, Paffett made DTM his home and was crowned champion in 2005 before being called up as McLaren's test driver.
In 2006, Juan Pablo Montoya left the team to race in NASCAR and Paffett believed the seat was his, but McLaren went instead for Pedro de la Rosa who had deputised for Montoya at the '05 Bahrain Grand Prix.
For 2007, McLaren had already lined up Fernando Alonso and Lewis Hamilton, and Paffett's chance had gone. He stuck with DTM, becoming one of Mercedes' most valued assets with another title in 2018.