Can Hamilton equal Schumacher's 7? Wolff and Hamilton have their say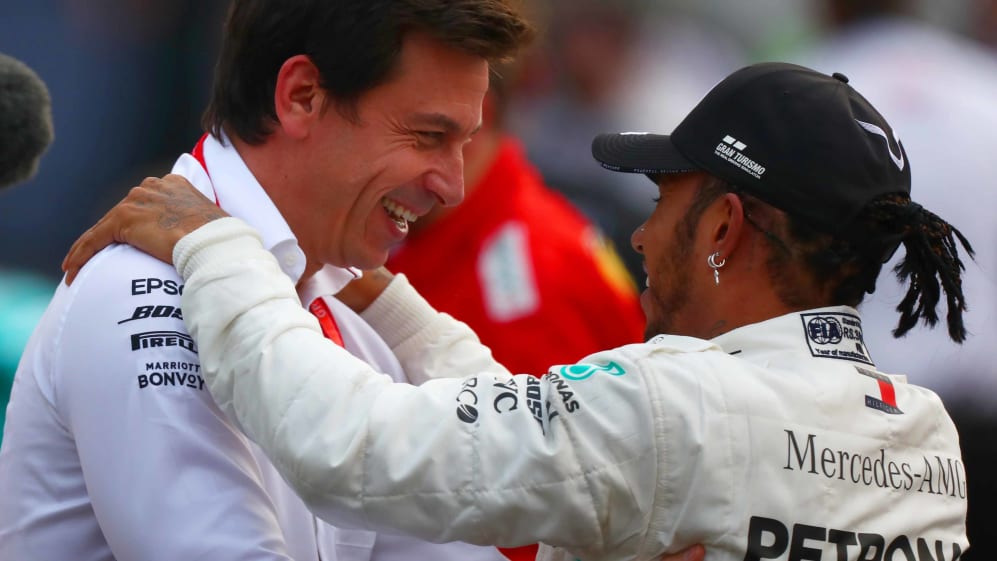 "These next races, we won't let up". It's that kind of mentality which has helped Lewis Hamilton to six world championships, the latest secured two races early, and will help motivate him to make it seven and equal Michael Schumacher's all-time record – something Mercedes chief Toto Wolff reckons is achievable next year if the Silver Arrows deliver him a competitive car…
When Schumacher won his seventh world title in 2004, few believed we would see that record broken, at least in this generation. But then Hamilton came along and has been on a run – five titles in six years to add to his 2008 triumph with McLaren - that shows no sign of abating. He's been helped, of course, by a class-leading car and with stable regulations into next year, it's all looking rather good for Hamilton.
"There is a reason why the Schumacher record stands – because it's very difficult [to achieve]," said Wolff. "If we're able to provide the drivers with a good car next year, that is competitive, we continue to work on the gaps we still have, try and minimise the mistakes and he has a good season, there is no reason why he couldn't go for a seventh title."
READ MORE: Bottas wins in Austin as Hamilton crowned champion again
Speaking in the hours after he secured title number six in Austin, making him the second most successful driver of all-time in terms of championships won, Hamilton said he can't "really comprehend" matching the German.
"I've always said that reaching Michael was never a target for me," added the Briton. "I'm not really one that thinks of records and those kind of things.
"I definitely had thought that getting anywhere near Michael was just so far-fetched. And I remember having my one [title] for a long period of time.
"Then getting that second one, and [seven] was so far away. And now it seems so close, yet it is so far away that I still can't really comprehend."
It's going to take another load of incredible performances and work from myself and all the people around me
Mercedes have faced a sterner threat from Ferrari since the summer break, while rivals Red Bull have been stronger at times this year – and it's for that reason Hamilton is refusing to get ahead of himself.
"The challenges that we'll face in these next coming months, next season… you look at these other teams that really have been putting some astonishing performances in in the second half of the season," he said.
"It's going to take another load of incredible performances and work from myself and all the people around me, and I really don't to think about it right now."
For now, though, Hamilton will revel in his latest triumph before knuckling down for the final two races of the season in Brazil and Abu Dhabi. Win both of those and he'll break his record of wins in a single season with 12.