Feature
CANADA PREVIEW – the stats and info you need to know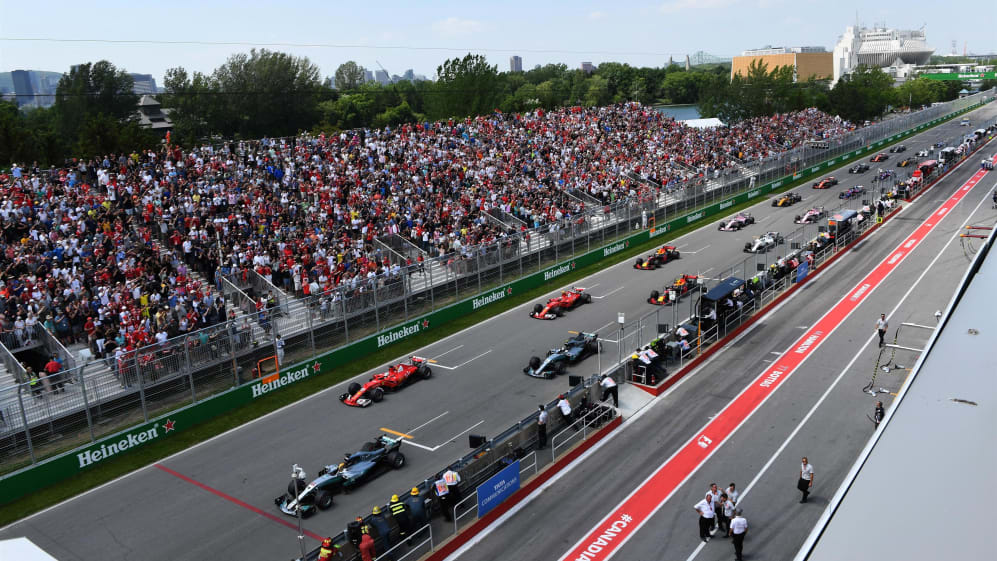 An unpredictable season looks set to continue at this weekend's Canadian Grand Prix. After six rounds, it's two wins each for Mercedes, Ferrari and Red Bull. So who will be the first to make it a hat-trick of victories? Or could we see a fourth team triumph in 2018?
Recent history suggests it's the Silver Arrows who are perhaps the favourites for glory. Lewis Hamilton is chasing a record-equalling seventh win at the famous Circuit Gilles-Villeneuve, which would see him match the legendary Michael Schumacher, and he goes into the race having taken the chequered flag at the last three Montreal races for his team.
And that team will no doubt be determined to bounce back from Hamilton's third-placed finish and Valtteri Bottas' P5 in Monaco - and how they will hope for a repeat of last year's exploits. After landing a disappointing P4 and P7 in Monte Carlo 12 months ago, Hamilton then led his team mate home for a Mercedes one-two in the following round in Canada.
However, Ferrari and Red Bull, as they have shown this year, are just as strong on their day. And with Pirelli's new hypersoft tyres – which were given their debut in Monaco – set for a run out on a track very capable of producing overtakes, this weekend could see yet another enthralling race - and one Ferrari will be hoping they win.
After taking the opening two races of the season – in Australia and Bahrain – the Prancing Horse have now gone four races without a win. Sebastian Vettel and his Italian team know they need to get their respective championship bids back on track, and there's no better time to do it than in Canada.
What about a resurgent Red Bull? They seemingly have the momentum going into this seventh round, following Daniel Ricciardo's stunning victory in Monaco, and they'll want to prove that they can challenge for both titles this season with a third win of the season on Sunday.
A big round awaits…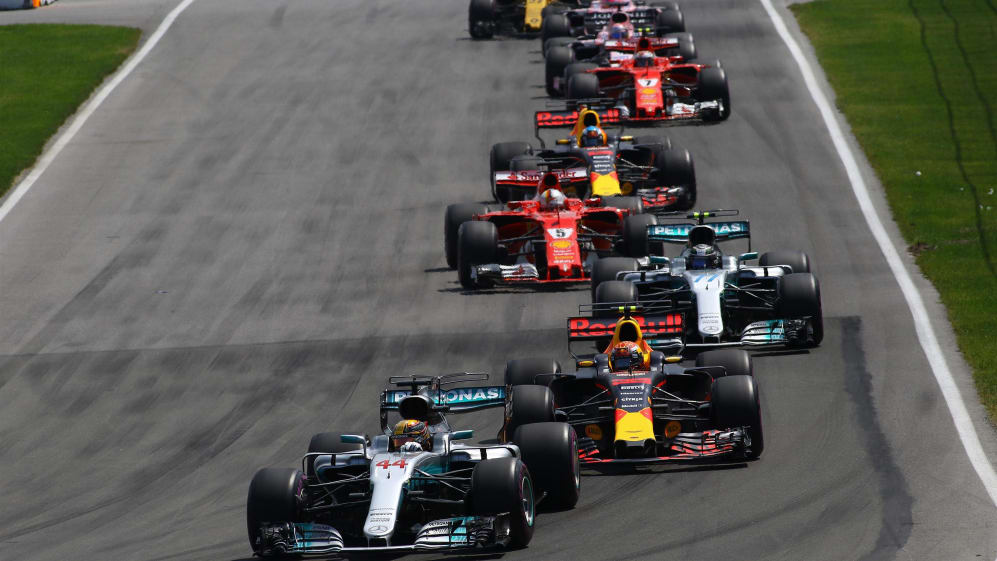 The form book
So we know about Mercedes' recent success in Canada, but what about before 2015? Well, there wasn't any. Having returned to F1 as a works team for the 2010 championship, they had to wait five years to get their maiden win in Montreal – and since then, they've dominated this race.
It's their arch rivals Ferrari who have had the most wins at this circuit overall, having triumphed 10 times - but they haven't had a victor here since Schumacher's last title-winning season in 2004. Vettel and Kimi Raikkonen are yet to triumph in Canada with the Prancing Horse, though they do have sole victories here – with Red Bull and McLaren respectively – while the former is still searching for his 50th Grand Prix win.
Another driver to win once in Canada is Red Bull's Ricciardo, whose maiden career victory came in the 2014 edition of this race – and the Australian will be full of confidence following his memorable success in Monaco. His team mate Max Verstappen has never started in the top four in Canada – neither have Red Bull as a constructor since 2014 – and he missed the last qualifying session in Monaco after crashing out of final practice. He won't want a repeat this weekend.
It's also worth keeping a close eye on the enthralling midfield battle, with Renault currently leading the race for fourth ahead of McLaren, who have won a record 13 times in Canada. Force India were thoroughly impressive in Monaco and will look to bring that momentum to Canada, while Toro Rosso and Haas aren't too far behind.
And Sauber shouldn't be forgotten either, having seen Charles Leclerc flourish in his debut season in F1. The Ferrari protege crashed out of his home race with brake failure in Monaco last time out, but has been superb this year and will be looking to reach Q2 for the fourth time in a row.
Williams, meanwhile, have endured a miserable season thus far, with just four points on the board – but Lance Stroll will be motivated to impress in front of his home fans. They really need to kick start their season if they are to avoid finishing bottom of the 2018 standings.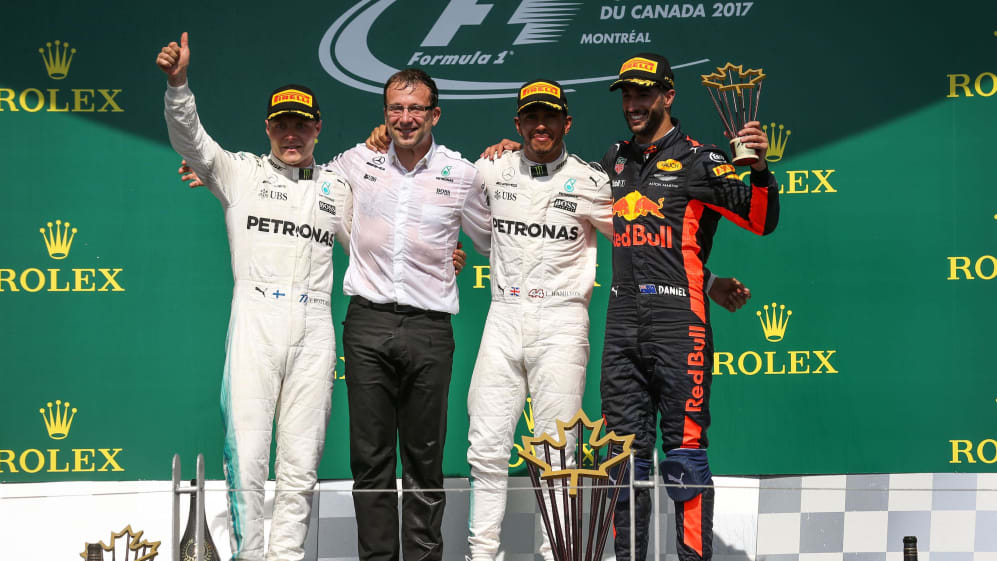 The stats that matter
Lewis Hamilton is aiming to match Michael Schumacher in another statistical category this weekend, albeit a less well-known one. A front-row start this weekend would be his 10th on this circuit, matching Schumacher's 10 front-row starts in Suzuka, which is an F1 record for a single venue.

This weekend will see Fernando Alonso make his 300th Grand Prix appearance in F1 since his debut at the 2001 Australian GP - the same race Kimi Raikkonen also made his bow.

This is the only circuit on which Valtteri Bottas has finished on the podium 3 times in his career, with the Finn coming home in the top 3 in each of the last 3 races in Canada.

Kimi Raikkonen has now completed 100 Grands Prix since his last win at the 2013 Australian GP, and any win from now onwards will set a new record interval between F1 wins (Riccardo Patrese's 99 is the record).

Carlos Sainz is only driver other than Vettel, Raikkonen, Hamilton and Ricciardo to begin every race in the top 10 this season, with Monaco being his best start of the year (8th).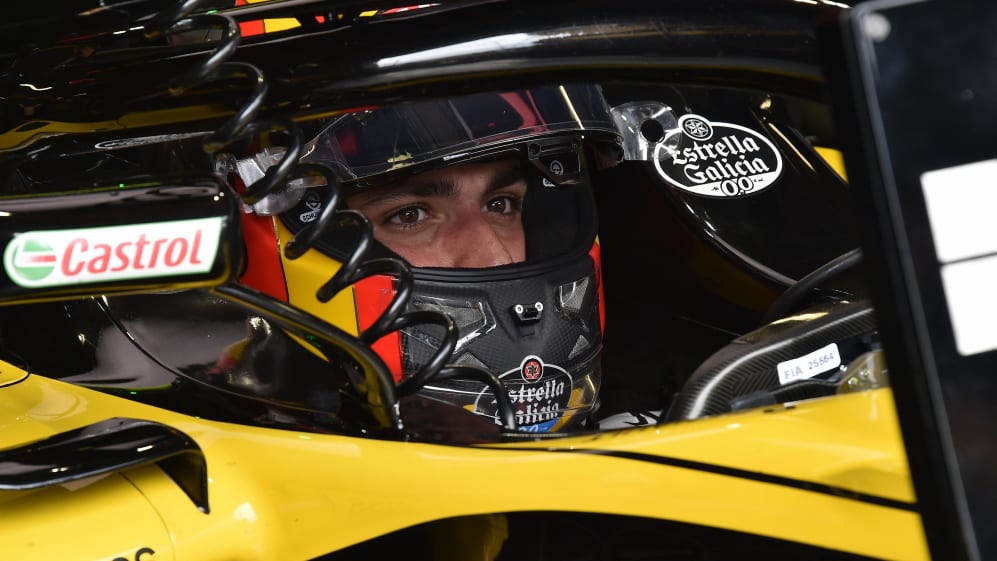 Romain Grosjean scored the best result of his F1 career when he was 2nd for Lotus in the 2012 Canadian GP, a result he later matched at the 2013 US Grand Prix. But he is pointless in the opening 6 races of a season for the first time in his career and has the longest current streak on the grid without a point (10 races since finishing 9th in the 2017 Japanese GP).

Lance Stroll scored his first career points in last year's Canadian GP when he finished 9th in the city in which he was born.

Of the last 20 Canadian GPs, 12 have been interrupted by Safety Car periods, with 1999 and 2007 both having seen 4 separate SC appearances (a total of 19 laps in the 2007 race) – though that's nothing compared to 2011, when 32 of the 70 laps ran behind the SC, and included a 2-hour red-flag period.

This track certainly produces close finishes. Of the last 15 Canadian Grands Prix, 8 have been won by a margin of less than 3 seconds (ironically Ricciardo won by 4 seconds in 2014 despite the race finishing under a Safety Car). For the largest winning margin here, you have to go back to Rene Arnoux's victory in 1983, when he beat Eddie Cheever by 42.029s.

Pole position does not guarantee success in Canada. Of the last 16 races held here, less than half (7) have been won from pole (2006-07, 2010, 2013, 2015-17), with 4 being won from outside the top 5 (2004-05, 2011, 2014).
The circuit
Located on the Ile Notre-Dame, the first Canadian GP was held at this famous circuit in October 1978. Gilles Villeneuve, in his first season with Ferrari, was yet to win an F1 race, but at his home Grand Prix he took a memorable debut victory. Following his tragic death in 1982, the track was renamed in his honour.
It has become one of the most popular F1 circuits among the drivers and teams, and the track's layout allows for plenty of overtaking while pushing brakes to the limit – with some cracking races taking place over the years.
For the drivers, perhaps two of the best overtaking opportunities arrive at the L'Epingle hairpin at Turn 10 and the final chicane at Turns 13 and 14 located at the end of the back straight. Indeed, we could see plenty of passes this weekend, with the FIA adding a third DRS zone running between Turns 7 and 8.
They'll certainly be keeping a close eye on the infamous 'Wall of Champions'. Located at the exit of Turn 14 heading onto the pit straight, the very best have fallen victim to this unforgiving corner. In 1999, three world champions - Michael Schumacher, Damon Hill and Jacques Villeneuve - all crashed out here.
The tyres

Official tyre suppliers Pirelli have stuck with the same tyre nominations as Monaco, which means the new hypersoft rubber will get its second run out of the season.
Indeed, it should be a challenge for the pink-marked compound, with this demanding circuit containing several overtaking opportunities – a stark contrast to the tight and twisty streets of Monte Carlo. The ultrasoft and supersoft are the other trye choices for Montreal, making the selection one step softer than last year.
"While Monaco was the first appearance for the new hypersoft, we can almost consider Montreal to be the real debut for this tyre, as Monaco is completely atypical," says Pirelli's Head of Car Racing, Mario Isola.
"The track surface at Montreal is actually quite smooth, but we should still see more than one pit stop due to the combination of the softest tyre nomination that we have ever brought to Canada, and a more demanding track layout than Monaco.
"In the past, there has been an extremely wide variety of strategies seen at this race, and the arrival of the hypersoft should now open up those possibilities still further.
"In reality, nobody knows exactly how it will perform in Canada in terms of wear and degradation, so the homework done during free practice will be more important than ever."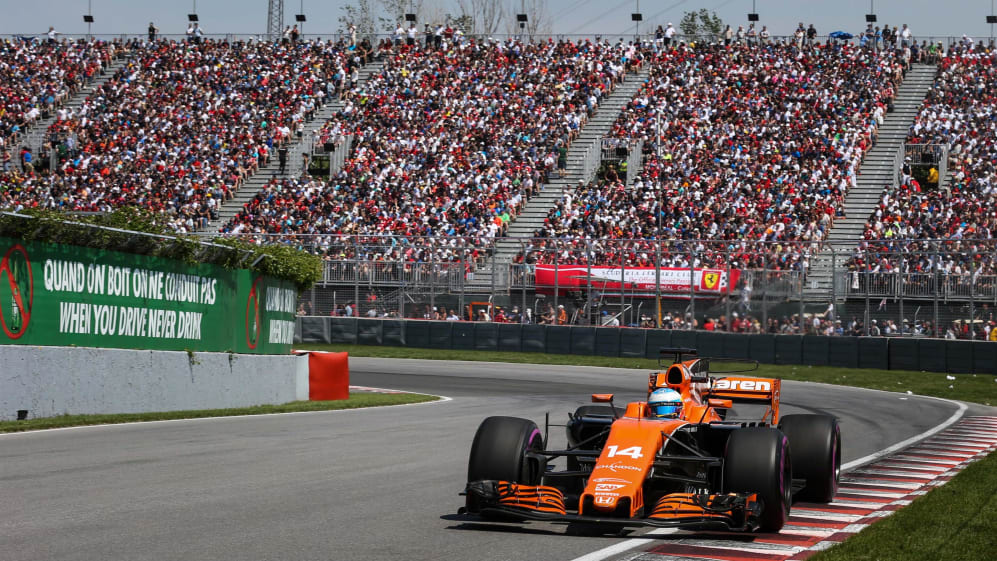 The forecast
What also makes this Grand Prix unpredictable is the weather, with varying conditions greeting the drivers over the years. Cast your mind back to 2011, when Jenson Button won a race that had a two-hour rain suspension, ultimately running for over four hours.
But it looks like the drivers will get to race in dry and sunny conditions this weekend. Friday and Saturday will see highs of 23 degrees Celsius, which are expected to drop to 21C on Sunday – when some noticeable wind could also come into play.
When does the Canadian Grand Prix start?