Feature
Carlos Reutemann – an enigmatic genius remembered in words and video
Carlos Reutemann, who has died at the age of 79, had a sublime touch in a racing car, and should have been the 1981 World Champion.
Just past the midpoint of the battle, at Silverstone, he was 17 points clear of Nelson Piquet, having just finished second to John Watson in the British GP, and things at Williams were going his way. He'd finished second in Long Beach, won in Brazil, been second in Argentina, third in Imola, first again in Belgium and fourth in Spain.
Yet when journalist Alan Henry said he fancied a bet on him for the title, Carlos demurred, denigrating his own chances. Henry was deeply shocked.
READ MORE: 12-time Grand Prix winner Carlos Reutemann passes away aged 79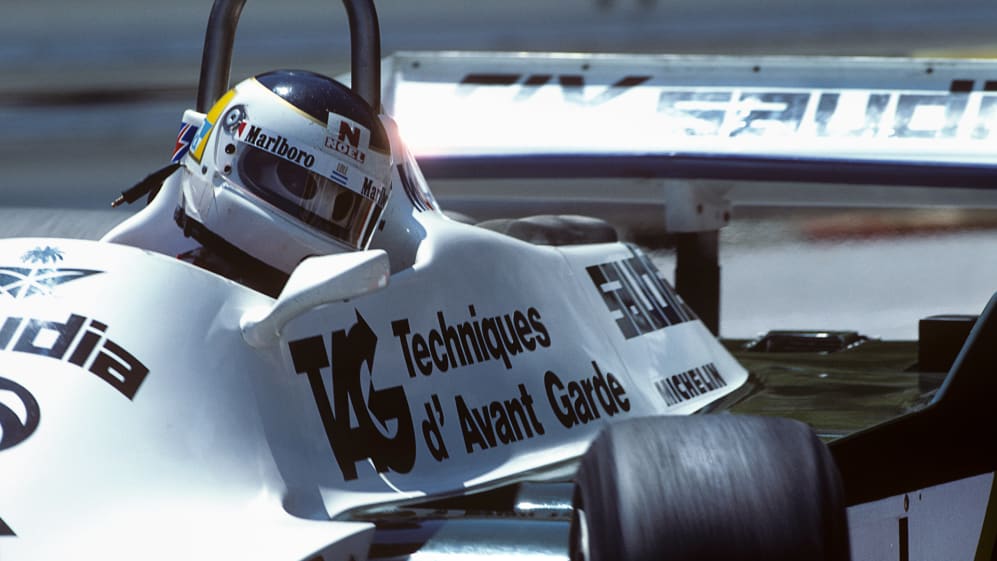 Carlos Alberto Reutemann was born in Santa Fe, Argentina on April 12th, 1942. His grandfather was Swiss-German, his father Argentine, and his mother Italian. They were a farming family, and it was not until 1965, when he was 23, that he started racing in a small Fiat.
That led to the tough metier of modified production cars, a Fiat-engined de Tomaso single-seater, and some Formula 2, in a tired Ron Harris Tecno, then an ex-Frank Williams Brabham in which he ran wheel-to-wheel in the 1968 Temporada with emergent star Clay Regazzoni before spinning off.
With the backing of the Automobile Club of Argentina he competed in the European Formula 2 Championship in 1970, distinguishing himself for the wrong reasons in his first race, at Hockenheim, by inadvertently taking off the King of F2, Jochen Rindt, before going on to finish fourth.
He was in unfamiliar territory, but before long the motorsport world began to rate the talent of this fast racer, whose good-looking mien vacillated between big smiles and moody introspection.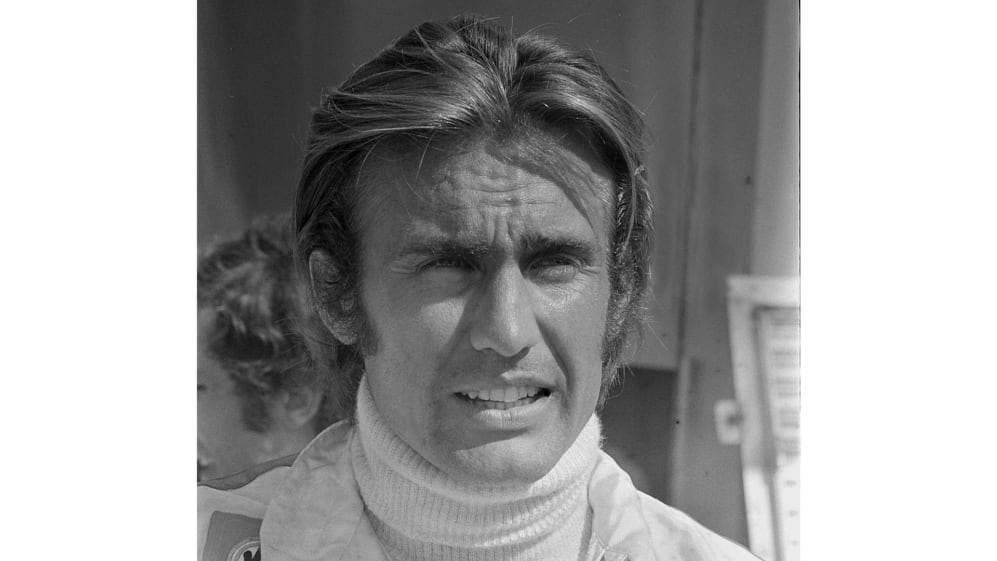 They called him 'Lole,' which did not mean wolf as most supposed but dated back to a childhood mispronunciation involving piglets (los lechones).
In 1971 the state-controlled YPF petroleum giant paid for him to share a Porsche 917 with Emerson Fittipaldi in the 1000 kms sportscar race at the Autodromo Oscar Alfredo Galvez in Buenos Aires. They failed to finish, but a fortnight later he drove the ageing McLaren M7C to third place in a non-championship F1 race there, behind Chris Amon and Henri Pescarolo.
When F1 returned to the venue the following year, he made his World Championship Grand Prix debut for Brabham, now owned by a certain Bernard Charles Ecclestone.
And to the delight of his myriad compatriots, the local hero caused a sensation by planting his hitherto unloved 'lobster claw' BT34 on pole position. He battled winner Jackie Stewart initially before falling back to seventh after a pit stop to change worn soft-compound tyres.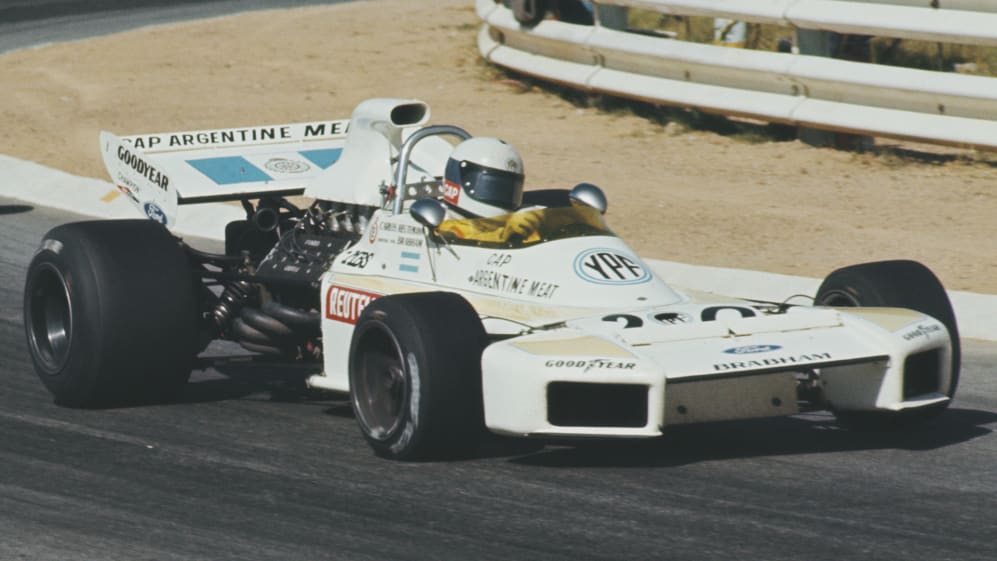 The season brought no further sensations, but he scored his first points with fourth in a Brabham BT37 at Monza.
In 1973 he was closing on victor Fittipaldi at Montjuic Park, as the Lotus driver struggled with a slowly deflating tyre, when Gordon Murray's intriguing Brabham BT42 broke a driveshaft. He finished on the podium twice, however, with thirds in France and America, and backed them with fourths in Sweden and Austria and sixth in Italy.
The following year, he was sensationally headed for victory on his home soil, first time out in the evolutionary BT44, when it ran short of fuel after the airbox had come loose and upset the mixture. He dropped out of the lead with a lap to go, again taking seventh place.
The Gods made up for that disappointment as he dominated the South African GP, Austrian and American GPs, with other strong results leaving him sixth overall.
When I look back and recall that as a kid I had to go to school on horseback, and I went all the way from there to being an F1 driver… it is a pleasure that nobody can take away.
A year later things weren't so clear-cut for the BT44B, despite an injection of capital from Martini, but he won at the old Nurburgring and finished third overall after backing that with two seconds, three thirds and a brace of fourths.
In 1976 Ecclestone did a deal to run Alfa Romeo's flat-12 engine. Carlos had experienced it in the Milanese manufacturer's sportscars in 1974, but though powerful it was thirsty and heavy, and he was never really enamoured of Murray's BT45 in 1976.
Days after Niki Lauda's fiery shunt at the Nurburgring, he agreed terms with Enzo Ferrari to terminate his Brabham contract and replace the Austrian. That plan backfired when Lauda stubbornly and bravely returned at Monza, obliging Ferrari to dump Clay Regazzoni for 1977.
That year Niki never made a secret of his detestation of the urbane Argentine, taking particular delight in drubbing him to win in South Africa, and again in Germany and Holland. As Carlos struggled and won only in Brazil, his fragile psyche crushed by the Austrian's campaign of open vilification, Niki went on to take his second title before decamping... to Brabham.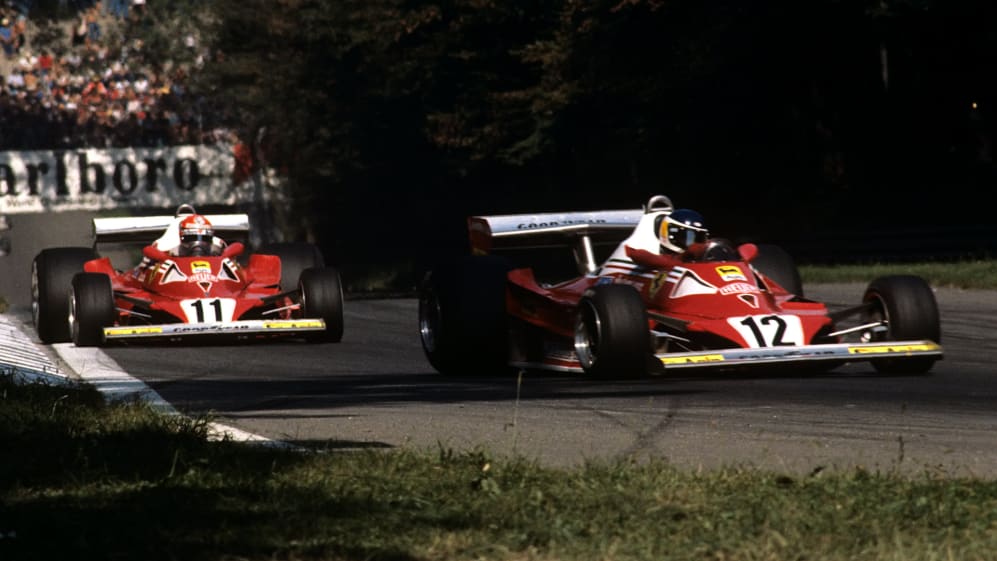 Carlos then enjoyed a very competitive 1978 despite the aerodynamic shortcomings of his Ferrari 312T3, and the speed of rookie team mate Gilles Villeneuve. He won four races to finish third overall behind Lotus twins Mario Andretti and Ronnie Peterson. But that was not enough.
Reasoning that he needed a car that pushed the aero envelope to its limit, he took the ride at Lotus alongside champion Andretti, following Peterson's death at Monza. It was another bad decision, and led to an unhappy season in which the 79 was no longer the car it had been. So at the end of a year in which insult had been added to injury when Jody Scheckter won the title for Ferrari, Carlos bought himself out of his contract and moved from Hethel to Didcot to partner Alan Jones at Williams.
Jones ruled the roost at Williams and won in Argentina, France, Britain, Canada and America, while Carlos won only in Monaco; they were first and third overall.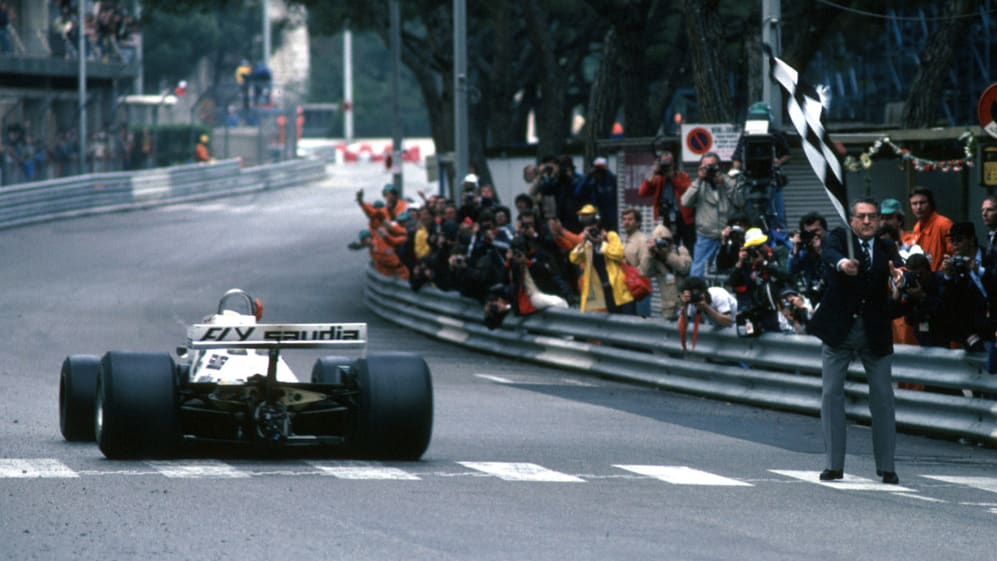 Things really became acrimonious when Carlos refused to obey team orders to let Jones by in the wet Brazilian GP in 1981, and from that point on the Australian launched a one-man war against him. Carlos, however, had the upper hand by mid-season. But Williams then struggled to adjust the FW07B to Goodyear's tyres, after switching from the Michelins which Carlos preferred, and in the second half of the season his unusual prediction to journalist Henry gradually become closer and closer to realisation.
He took only fifth in Austria and third in Italy, and when the circus arrived in the car park at Caesar's Palace in Las Vegas, for the finale round, he was only one point ahead of the hungry Nelson Piquet. He took pole position on the Friday, 0.415s faster than Jones. But from the start majestic Carlos was unfathomably replaced by miserable Carlos. As Jones charged into the lead, it was as if Carlos did everything he could to make good on his gloomy prediction three months earlier. The unwell Piquet was incredibly lucky to take the fifth place he needed, and outscored him by one point. Carlos, a lapped eighth, had apparently beaten himself.
Carlos never offered any real explanation for his startling fall, which remained a matter of intense speculation to the end. Many years later, he gave a curious explanation to an Argentine journalist: "When I look back and recall that as a kid I had to go to school on horseback, and I went all the way from there to being an F1 driver… it is a pleasure that nobody can take away."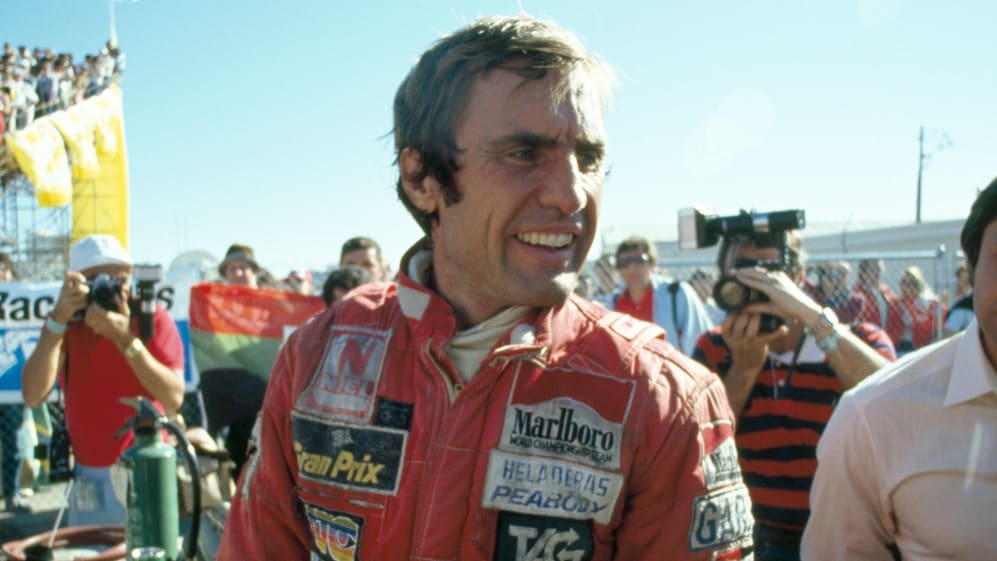 He competed in the opening two races in 1982, finishing second in South Africa and retiring in Brazil, but by the third, at Long Beach, he had quit. The Falklands War was being waged between Britain and Argentina at that time, and his position within one of the most British of all teams was becoming increasingly untenable.
In another twist typical of the Reutemann story, Keke Rosberg went on to snatch that year's World Championship for Williams.
So who was Carlos Reutemann? Why was it that on some days he could destroy even the greatest of his rivals, yet on others seem like an also-ran? What made him a lion one day, a lamb the next?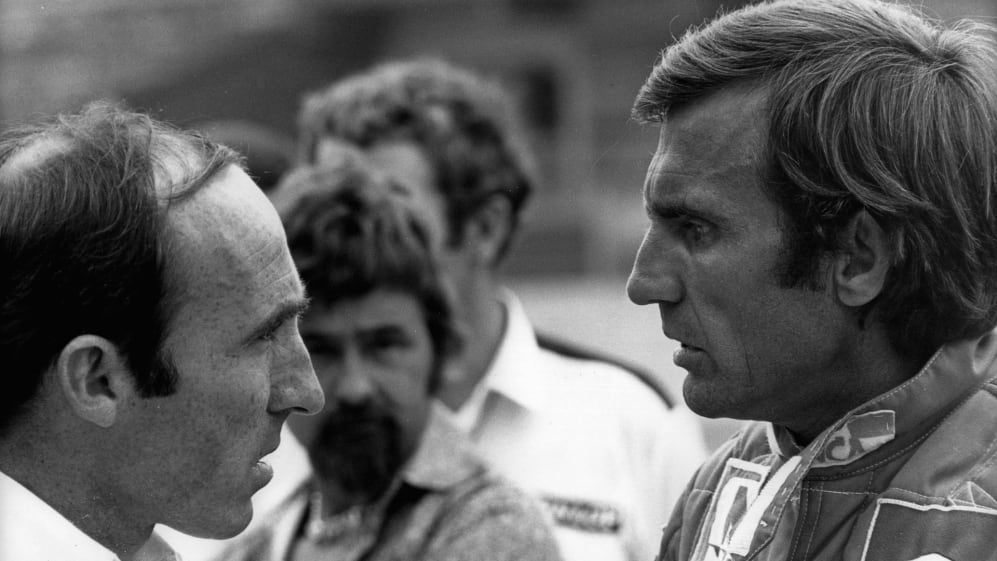 He was deeply interested in all matters technical, and would listen intently to everything that the likes of Gordon Murray or Patrick Head had to say about the cars they made for him. He could even recall the numbers of each Cosworth engine he ever raced, especially the best of them. And long before Ayrton Senna made it part of a driver's role, he would indulge in lengthy debriefs with his engineers. More than most, he was a man who needed to understand his equipment.
Murray was a huge Reutemann fan, while Head said: "Carlos is often referred to as 'enigmatic,' probably an appropriate adjective. Sometimes we had clear sight of his brilliance, his speed, but overall the results did not fit with his potential."
From his Williams days, design engineer Neil Oatley remembered: "I think Carlos always performed well when he felt loved, which was not perhaps what he perceived to be the case at Williams although this was far from the case. But Frank and Patrick were not by nature people who massaged the drivers; they expected them to stand on their own feet, irrespective of circumstances."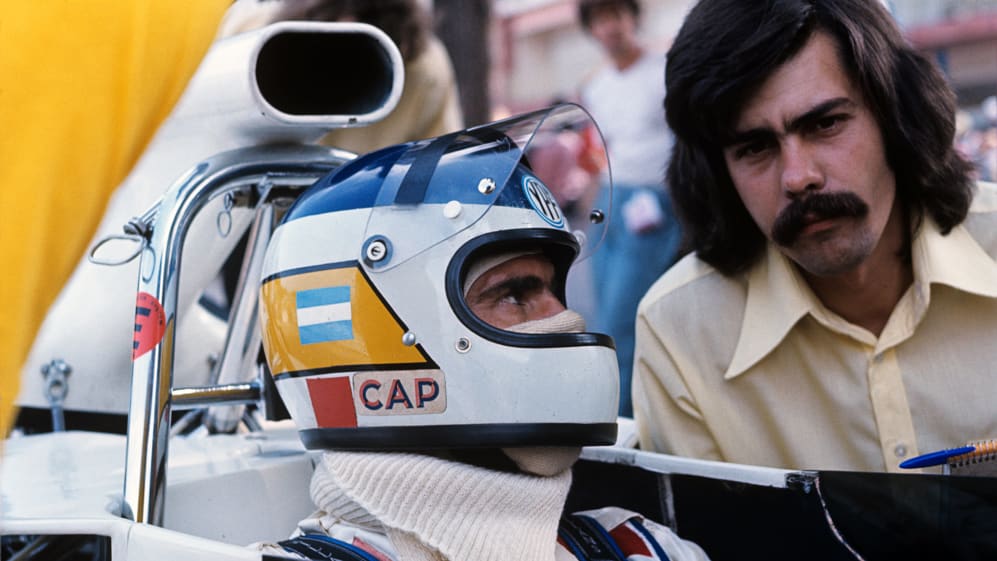 Carlos's sporting genes remained, and in 1980 he competed in the Codasur Rally (now Rally Argentina) when Fiat offered him a 131. He demonstrated his versatility by finishing an impressive third and five years later repeated the result, this time in a Peugeot T16.
In retirement, this great man sought to give something back to his country and went into politics for the Justicialist Party in his native province of Santa Fe.
In December 1991 he was elected state governor for a four-year term. But as the constitution did not permit re-election, he had to wait another four years before he was elected again. His fiscal policy during the economic crash in 2001 kept the province free of significant debt, and marked him as one of Argentina's leading politicians.
Many believed he should run for the presidency, especially when Fernando de la Rua resigned after the 2001 troubles, and in 2003 he won the seat in the general election in the National Senate which he continued to occupy. But he never mounted a presidential campaign, however.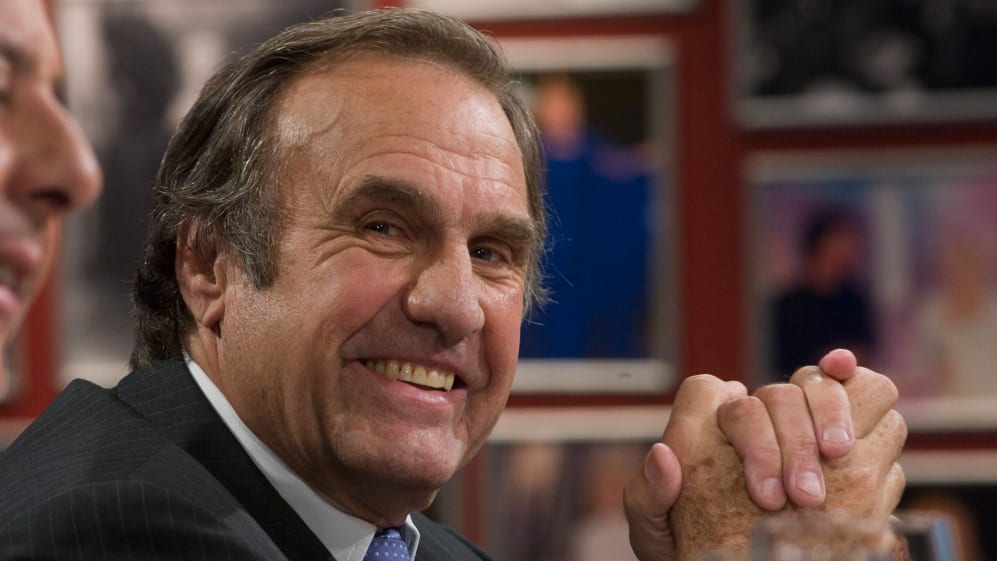 In 2006 he was named Commendatore della Repubblica by Carlo Azeglio Ciampi, the president of the Italian Republic. And he was re-elected to the Senate in 2009 and again in 2015, with a mandate that didn't expire until this year.
When the Argentine GP returned to the F1 calendar in 1995 he was invited to demonstrate a Ferrari 412T. He had been retired from F1 for 13 years, had never driven a car with paddle-shift gear selection, and the track at the Autodromo Oscar Alfredo Galvez in the Parc Almirante Brown was wet. Yet he conducted the beautiful red car with his easy majesty as he slid it round in an opposite-lock dance as if he had never been away.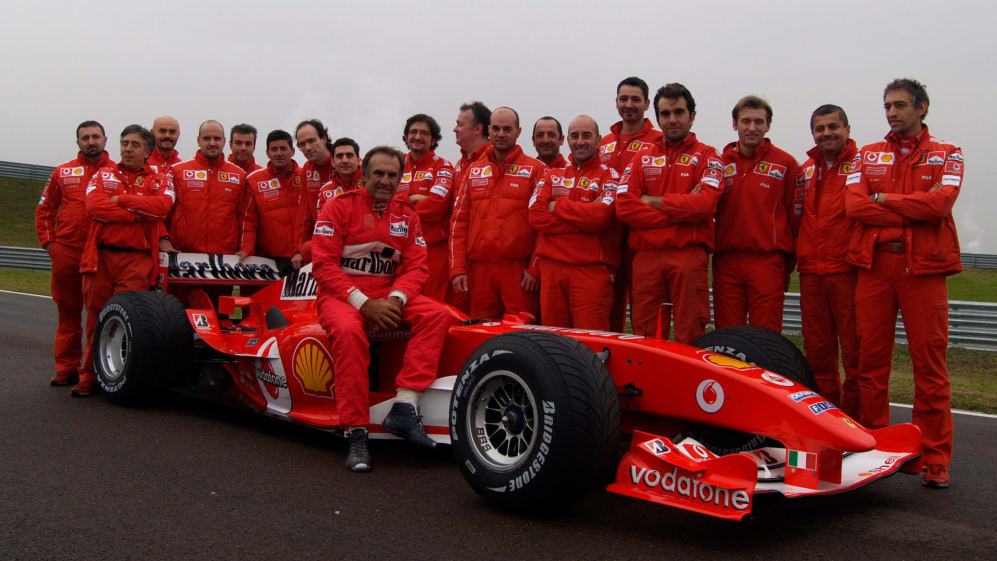 I sought him out and told him how sitting for so long in an economy seat had been made utterly worthwhile by such a fantastic display. He looked pleased, but also puzzled and a little hesitant.
"You think?" he responded, and suddenly I understood so much of the myth about him. How could he not know how good he'd looked? Did an innate modesty, a niceness, obscure his own ultimate self-belief on all but his greatest days?
Perhaps Murray got closest to the enigma of Carlos Reutemann, when he told writer Doug Nye: "If everything was right on the day he would be right there, a great racing driver, but then for the next couple of races he would seem to get preoccupied with some thoughts that things weren't going to go his way, and he'd go off the boil. Suddenly he'd look glum and say, 'No way, no way today, no way for the Championship,' and that was the end of it. He kept his reasoning in himself, but then on his day he'd click and feel good and nobody could beat him..."