Feature
Carlos Sainz on stepping up at McLaren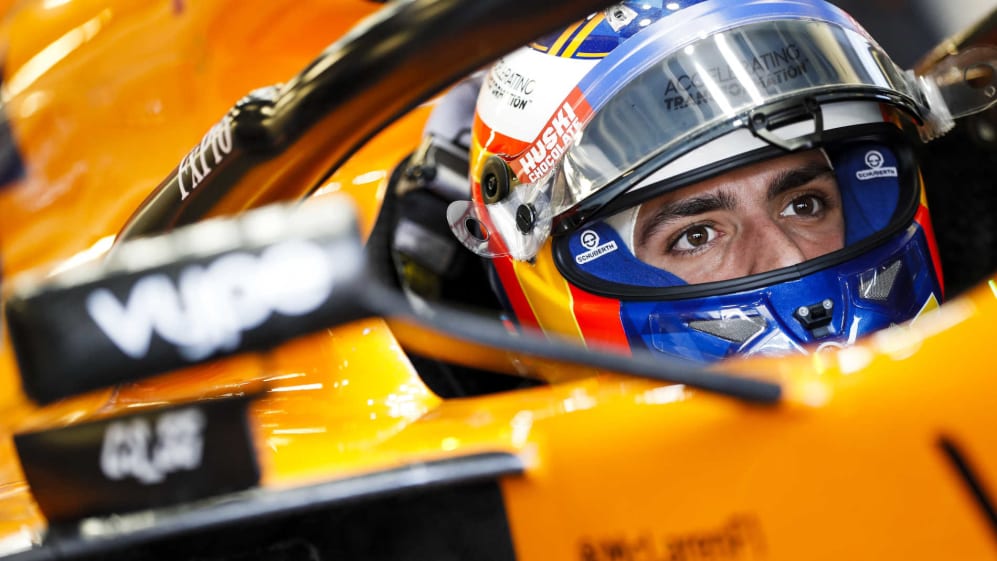 Carlos Sainz signing with McLaren for 2019 was something of a big deal. It was his first multi-year contract since entering Formula 1 in 2015. He was replacing one of the sport's greatest drivers in Fernando Alonso. And in doing so, he became responsible for leading McLaren back to the front of the pack. A daunting prospect but one which he is tackling head on…
Fifteen minutes. That's how far away Carlos Sainz lives from his place of work – the now iconic McLaren Technology Centre in Woking. When he signed the contract with McLaren, the young Spaniard decided moving from Madrid to the UK was a must. He wanted to make himself available whenever the team needed him, to be in the factory as much as he could, helping to push the team forward.
"McLaren have made me feel part of the family straight away," says Sainz, who arrived with one-year of experience at rivals Renault and another three years with Toro Rosso. "And because of that I settled into Woking very quickly. I have spent a lot of time in the factory, there's a great atmosphere and I'm enjoying it.
"It was a conscious decision to move to the UK, I've lived there before, so it wasn't new to me. I wanted to take a new approach with this team. It's my first two-year contract in F1. I decided if I want to lead the team forward, I need to be fully committed to it. Even if they don't need me, they know I'm available and I am happy to change my plans for that day to make it work. Everyone is dedicated and working hard for us to achieve our goals."
McLaren is one of the most successful outfits in F1 history, the British team winning eight constructors' championship and 12 drivers' titles. Over the course of 845 Grand Prix weekends, they have scored 182 race victories and 155 pole positions. Those glory days seem like a while ago now, with the midfield their current home. But it's an iconic team and one that Sainz is very proud to be a part of.
"It's a dream come true to race for McLaren," he says. "It's always been one of those teams that I have wanted to be part of. It's my first proper mid-term to long-term project. That motivates me a lot. I have four years of experience in F1, with two solid midfield teams. I have a lot of experience in the simulator too, from my days in the Red Bull junior programme. It can help drive the team forward."
READ MORE: Behind the scenes with Carlos Sainz: Burgers, dogs and birthday brownie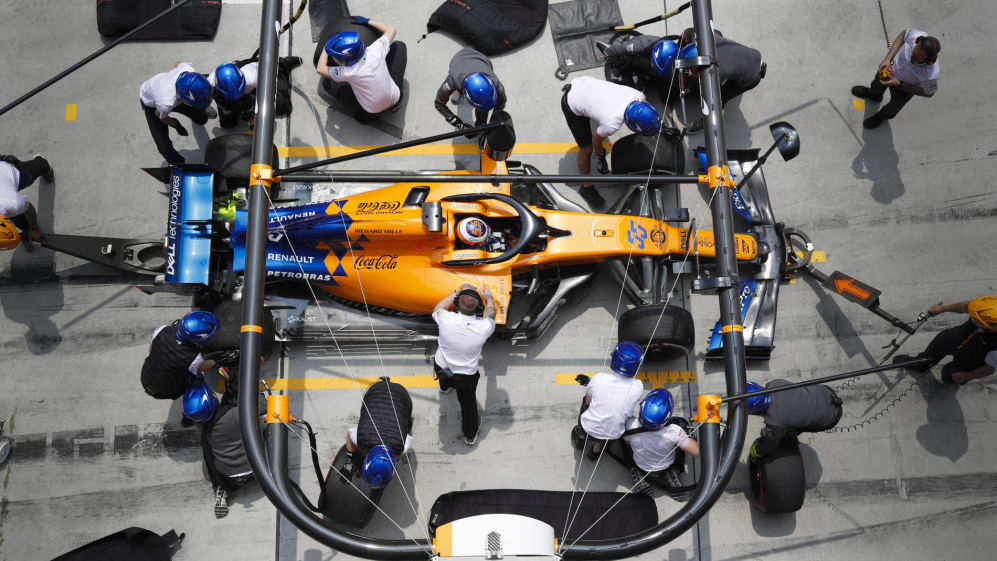 It's natural that McLaren will look to Sainz early on this season, given his team-mate Lando Norris is in his rookie season. And he has big shoes to fill, replacing Alonso – a double world champion who throughout his time at McLaren got results out of the car that few others could have. The two have long been friends, with Alonso providing valuable counsel.
"It felt special in the beginning [to replace Alonso], because obviously, you have a team like McLaren and second you go into the shoes of Fernando," he says. "It felt like a dream, but now it feels normal. I just want to perform well, have good years, and grow together. Hopefully Fernando will be part of the team for a long time and we can spend some time together.
"When he comes to the factory, or when he tests the car, we can have proper conversations about work and the car. If not, we'll leave the conversations to football, go-karting and that kind of stuff. He helped me in my first years in F1. That first year or years previous to arriving into F1, he was a great help.
"Nowadays, Fernando knows I have the experience. He also knows I'm good, he doesn't feel the need to be on phone telling me what to do or what to say. But I'm sure if one day I have doubts or want to ask him something, he will be there to pick up the phone and respond. We have that fluent friendship conversation."
His father Carlos Sainz Snr, a double World Rally champion and two-time winner of the Dakar Rally, has been a key support to his son throughout his career and attends the majority of F1 races.
"My dad is always around and he definitely offers a different point of view from inside the team," says Sainz. "Having someone outside of the racing, which allows him to see the big picture, is and has always been useful to me. He's very much part of my team and I enjoy having him next to me.
"My dad loves talking about F1! It's one of those sports he would have liked to try one day. His life went into rallying, but it could have gone into F1. He followed F1 for all his years of rallying and he loves this sport. Every year that goes by, he understands the sport better, he spends more time here, and that's helpful, to have people next to you who understand the sport."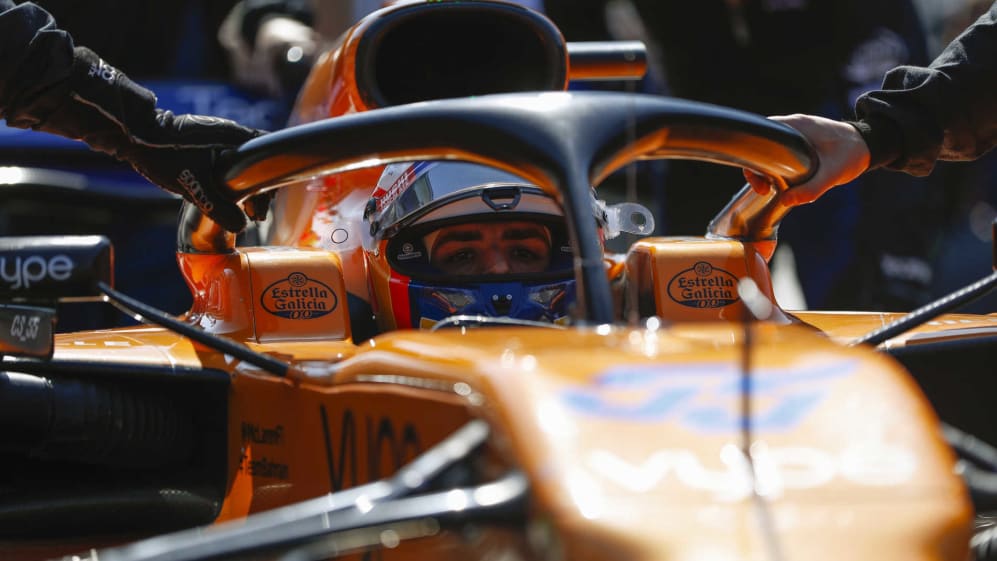 Having a famous surname brings difficulties. When you're growing up at the kart track, every other kid wants to beat you because of who you are. They feel it will give them an edge. That's a tricky situation for a youngster to have to deal with.
"It does bother you a lot," admits Sainz. "It's mainly the first few years of karting. I was quite innocent at the time, and I didn't know that everyone wanted to beat me more than others. They also knew my dad was watching. It was a tough period of time, but I think it made me the guy who I am today. It made me become a lot tougher."
As he has progressed through the junior ranks, beating Pierre Gasly to the Formula Renault 3.5 Series title along the way and earning the backing of Red Bull as part of their junior programme, the Spaniard has felt people have come to see him more for his talent than his family's racing history.
"I don't feel it so much anymore," he says. "Since I arrived in F1, many understand I'm here because of my talent, rather than being the son of. When a programme like Red Bull invests so much money in you, it's not because you're the son of, it's because you have talent and you deserve to be here. When a team like McLaren signs you to be part of a project like this one, it's the same. I don't listen to those people."
There'll be plenty of support for him this weekend, particularly from a packed-out grandstand that bears his name. With Alonso having departed, Sainz is the sole remaining Spaniard for the locals at the Circuit de Barcelona-Catalunya to throw their weight behind. The venue has been kind to him, the Spaniard scoring points – including a brilliant sixth in 2016 – on all four visits – and he's hoping to make that five out of five.
"I just hope many people turn up to this Grand Prix and we can enjoy it together," says Sainz. "I also hope McLaren is strong and we can have similar races that I have had here in the past, getting into the points, good starts. Every time I jump into the car, I want to do the best I can and that's the most important thing."