Feature
Celeb-spotting at the Canadian Grand Prix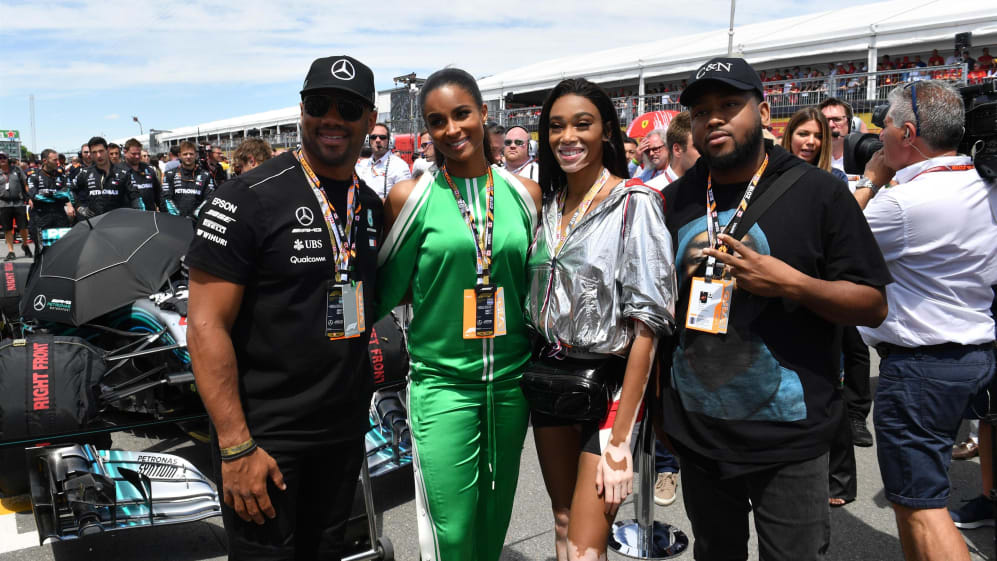 The Formula 1 drivers almost always seem to enjoy their trip to Montreal – unless they end up in the Wall of Champions, of course – thanks to the city's good-time atmosphere. That same atmosphere always brings out some famous faces too. Here's who made it along to last weekend's Grand Prix at the Circuit Gilles-Villeneuve...
Michael Fassbender
The X-Men actor wasn't just in town to hob-knob – he had some racing to do. Fassbender was competing in the Ferrari Challenge North America support races in his 488 Challenge car, and scored a class podium with third place in his second race of the weekend. And by the sounds of the interview he gave us (above) he's ready to put acting to one side for even more racing!
Oops! Error retrieving Instagram post
Ciara & Russell Wilson
One of North America's power couples, pop star Ciara and her Seattle Seahawk husband Russell Wilson were invited along by Bose. Russell even strapped himself into a viper-green Mercedes-AMG GT R alongside Lewis Hamilton for a blast around the Circuit Gilles-Villeneuve. As you can see from the video below, the 5ft 11in NFL star was given one hell of a ride...
Oops! Error retrieving Instagram post
Jasmine Tookes
The supermodel and Victoria's Secret Angel enjoyed some of her own hot lap action around the Ile de Notre-Dame circuit in a McLaren 720S. She even managed to film a selfie video – filters and all – while getting hooned around the track.
Oops! Error retrieving Instagram post
Michael Douglas
A long-time F1 fan, the Hollywood icon often makes the trip to Montreal for the Grand Prix, and was accompanied this time by his children Dylan Douglas and Carys Zeta-Douglas. He was a guest of the McLaren team, and also found time to hang out with Sergio Perez's dad Antonio...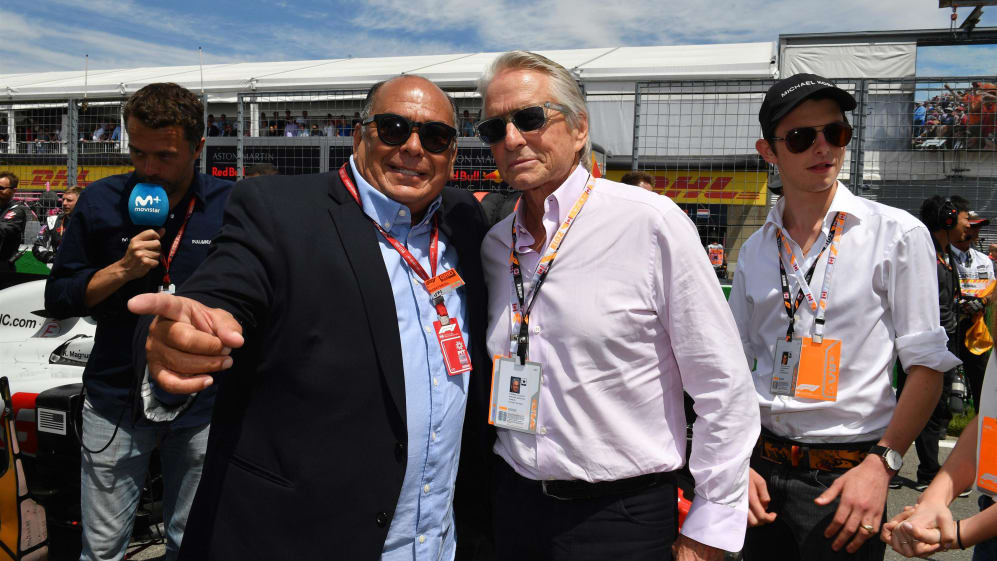 Winnie Harlow
In town to cheer on her pal Lewis Hamilton, supermodel Winnie Harlow also got to wave the chequered flag at the end of the race – although some miscommunication meant that she was inadvertently told to hang it out a lap early. Winnie took it in her stride though – well, she is a model after all…
Oops! Error retrieving Instagram post
Gayle King
Top TV personality Gayle King, who co-anchors CBS' This Morning in the United States, was at the race with her son William Bumpus Jr, and was snapped here giving Lewis Hamilton an encouraging squeeze before he headed off to get suited up for the race.
Football stars
With World Cup fever percolating in the air, there was some football (as in soccer!) action happening in Montreal too, with Giorgio Chiellini, Leonardo Bonucci and Hector Bellerin, spotted here with Toronto Raptors basketball star Serge Ibaka, all seen around the grid. They might have preferred to be in Russia, but we didn't hear any complaining!